To date we have seen few folding phones and most of them from Samsung, but nevertheless things seem to change. Other manufacturers have thrown themselves into the production of their "Fold" options to compete in an untapped market.
At first the doubts about folding mobiles focused on their resistance and possibilities, although now that we have seen how the latest generation Samsung Galaxy Z Fold offers us so many surprising advantages. This means that many are those who consider making the leap to folding and therefore brands are also interested, considering a year 2021 with several new folding mobiles that have just been confirmed with a leak.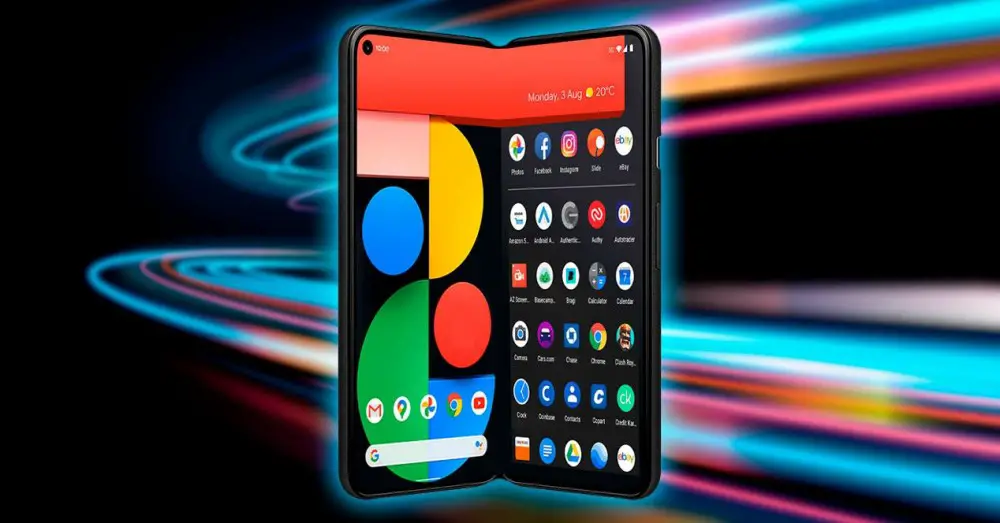 The Google Pixel Fold and other folding on the way
The information that has allowed us to know the folding smartphones that we will see in 2021 comes from The Elec, which has known which devices will use UTG technology in their panels. An evolution that allows better folding and above all, reducing the size of the screens so that they occupy less in the hand and in the pocket. But this is not everything, because the size of the panels has also been known thanks to this information.
Among which has appeared the Google Pixel Fold , a foldable smartphone highly anticipated by users. So far Google has followed a very strange launch strategy, but one more option will appear in its catalog with this Pixel that will be folded. The information does not let us see any image of what it could look like, but we do know that the folded screen would be 7.6 inches , coming from Samsung and therefore they coincide in dimensions with the latest launch of the Korean firm.
But we must also highlight the Xiaomi Mi Mix Fold 2 , a second generation of folding by Xiaomi that will try to settle in this market that is getting interesting. This time the screen would grow to 8.01 inches once deployed, which brings us closer to an experience closer to tablets, with a 6.52-inch panel once closed. Hoping that this time yes, it reaches Europe and Spain.
Other manufacturers that will also join the 2021 folding mobile launches are Vivo and also Honor after its separation from Huawei, the last of them would receive the name Honor Magic Fold. On the part of Vivo, the internal screen will be 8 inches and the external screen will be 6.5 inches, waiting for it by the end of the year. Finally, OPPO will also have a folding launch, although this time it could be delayed until 2022, with a 7.1-inch interior panel and a 5.45-inch exterior screen.
And all this without forgetting everything that Samsung is preparing for the Unpacked that will take place on August 11, where we hope to meet the new Galaxy Z Fold 3 and Galaxy Z Flip 3 as the most outstanding and innovative terminals of the firm.