In case you don't know it, GitHub is a portal that allows programmers to upload the code of their applications and tools to give access to other users to download it or help with development. This platform is designed to be accessed through the computer, which can be a problem on vacation if you have left it at home. To do this, there are some applications that we can use to access this platform, and in this article we bring you some of the most outstanding.
Most of these apps will allow us to access the codes of the repositories, as well as access information about errors or other problems with them. The apps are quite simple to use , so it won't take you more than a few minutes to learn how to navigate them.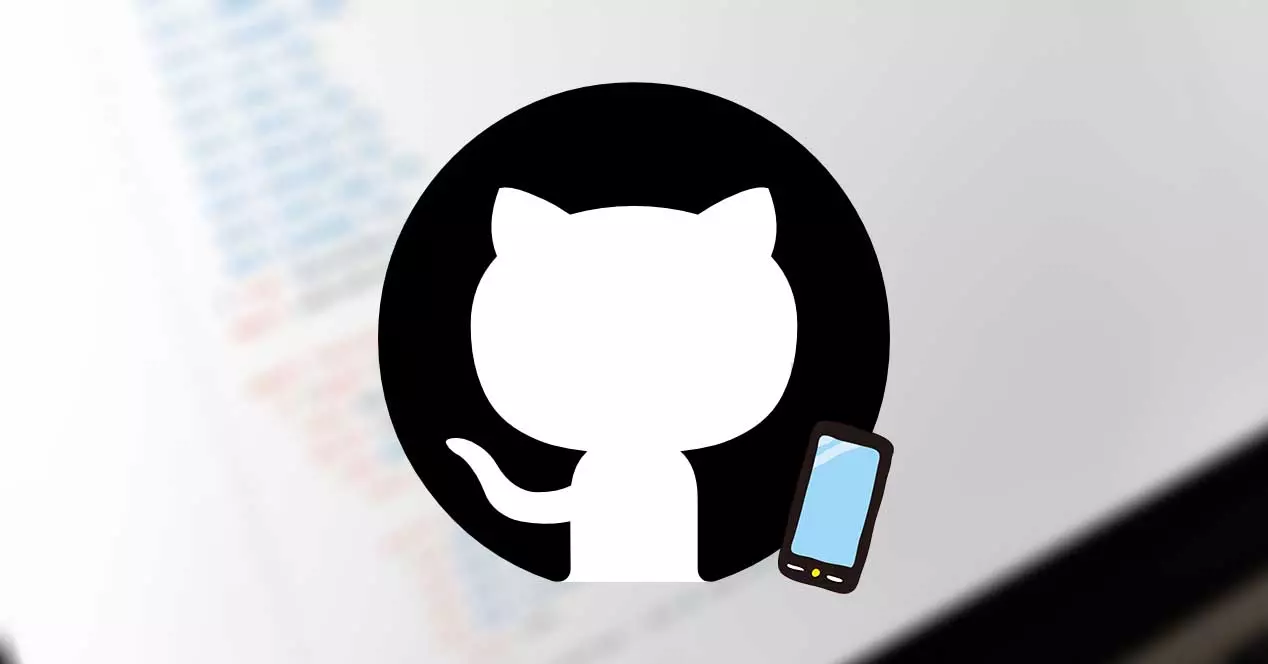 GitHub
The best application that we are going to find for GitHub on mobile is, obviously, the one that has the same platform . Thanks to this application it will be possible to perform many functions that we can do from the computer, but with the convenience of being able to do it with our mobile device.
With it we will have the possibility to explore the most recent notifications we have, as well as read, react and respond to incidents and change requests. Of course, we will have the opportunity to exploit all our files and code , as well as discover new and trending repositories.
Fork Hub
This open source client is one of the best options we can choose if we don't want to use the official GitHub app. With it, it will cost us almost nothing to keep up with all the news on the platform thanks to the notifications and an integrated news feed that the application has .
The app also has a complete panel where we can create, manage, and discuss incidents in any GitHub repository with other users . Of course, we can also explore and follow those repositories or users that catch our attention with it, making it a great alternative.
PocketHub
A more simplified option that we can use if we don't want to get so complicated is PocketHub. This application arose from the old GitHub app, so it retains some of its most basic functions, leaving aside other more advanced ones.
With it we will have the possibility of having a news feed that keeps us informed of all the news that appears on our favorite repositories, and we will have the opportunity to access a section where we can see a panel that indicates all the incidents published in the repositories. repositories that we follow or in ours .
My Github
Another alternative option to the official GitHub client that works very well is My Github. With this application we will be able to see a lot of interesting information such as the display of the information of a user who has uploaded a reposition or is debating in one .
In addition, thanks to this app we will have the opportunity to review the code of a replacement in detail, as well as see and comment on the problems of the project that other users publish. Of course, it also gives access to the GitHub trending list , where the most popular projects on the platform will appear.
OctoDroid
The last option that we bring you in this list of applications is OctoDroid, another great option to be able to manage GitHub from our mobile device. This app gives us access to a good number of very interesting functions, and all of them are divided into sections so that we can access them in a comfortable and simple way .
This client for GitHub will allow us to access information on the code of the repositions, as well as being able to access a complete section where we can search for these and contribute with observations or with the reporting of problems of any kind. In addition, it also gives us access to the basic information of each user and to explore GitHub as if we were doing it with the official application client .