If you have set your goals for improving your lifestyle in 2021, here are the most interesting gadgets to improve your physical condition. Because if there is anything technology can do, it is to help you get that extra motivation you need for the days when you lack the desire to exercise.
Gadgets to take care of your health at home
Technology alone does not work miracles, but it is true that it currently offers a number of features that help all those looking to improve their lifestyle. Thus, through different types of devices, sensors, applications and extras, a better physical condition can be achieved, which then directly translates into better health.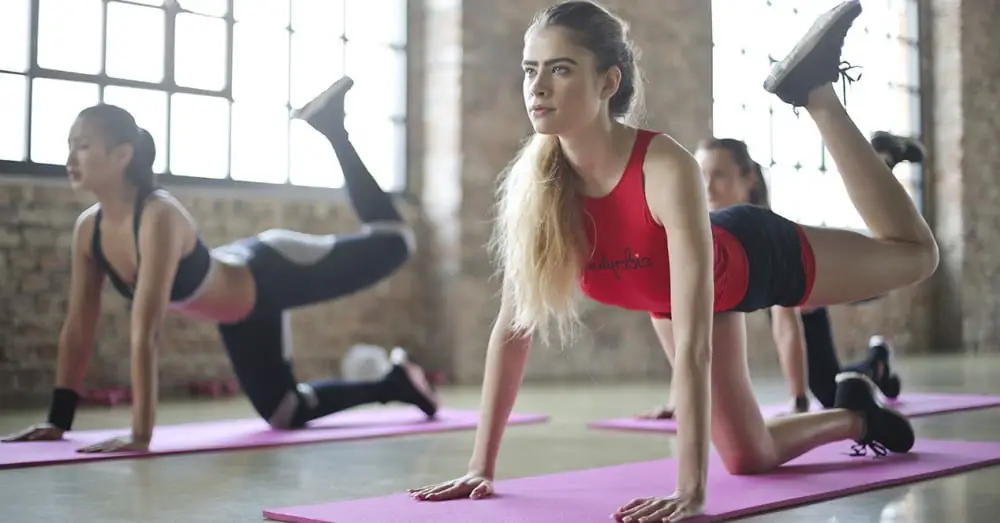 Next we are going to show you some of the most interesting gadgets on the market, which are also very accessible to the vast majority and that will allow you to improve your physical condition and stay in shape for longer.
Quantifying bracelets
Without a doubt the first and cheapest option of all are the quantifying bracelets . These allow you to keep track of the exercise you do and thanks to their application you can also receive notifications depending on whether or not you meet the challenges you set for yourself.
For example, if you want to walk 30 minutes every day, the bracelet will count the time and if you do not reach the goal, it will remind you. So they are a great help to start with that extra motivation that never hurts in the beginning.
In the market there is a great variety, but if you ask us our favorite is the Xiami Mi Band . Although there are many others very similar in terms of functionalities, such as the OPPO Band, Realme Band or those of Fitbit.
Apple Watch SE
If you use iPhone and can afford a higher investment than what a quantifying bracelet costs, then it is clear that the Apple Watch is a great bet . Apple's smartwatch has been focused on health for many years and has already proven very effective.
Now together with the challenges and new options such as the Fitness + service (although at the moment it is not officially available in Spain) earn many more points if you want to improve your physical condition and help yourself with technology to achieve it.
And we recommend the Apple Watch SE because it is the model with the best value for money of the three that officially make up the Apple watch catalog. Because the Series 6 is still too expensive (much more if it is your first Watch and you are not sure how you are going to take advantage of them) and the Series 3 already has time and its hardware does not offer the same useful life.
Ring Fit Adventure
Ideal for you and even for the smallest of the house. Ring Fit Adventure is not the best device on the market to motivate you to lead a healthier life, but it is one of the most fun because it does so through the joint use of the Nintendo Switch.
This ring only requires you to plug one Joy Con into it while placing the other on a strap that goes to your attached thigh. Thus, on your Nintendo Switch you run a game that, as was the case with the Wii and its Wii Sport, will propose different types of games so that you can exercise in a much more fun way than just doing push-ups, squats or sit-ups just because.
Garmin bike sensors
Cycling lovers also know that for a long time there have been applications with which to perform more fun and even motivating workouts at home. These apps record data related to aspects such as speed, pedaling cadence, etc. , to then offer the user detailed information and some other extras.
To be able to use these apps or services it is necessary to have some other specific hardware. There are many solutions on the market, but one of the most interesting thanks to the integration with different apps and even with your own smart watches is Garmin's. The manufacturer offers sensors that you can place on your stationary, racing, walking or mountain bike and monitor both the speed and the pedaling cadence.
The use of these Garmin bicycle sensors is very simple and you will only have to follow the steps indicated for their correct installation on any bicycle you want. That way, if you already have a roller at home, you can take advantage of it to train on the days that you can't ride outdoors.
Smart scales
Smart scales are other devices that, although they will not help you when training, they do allow you to keep a precise control of how your training is evolving. Still, it's important to know that you don't always have to obsess over weight, because you may be losing fat and gaining muscle mass.
There are many types of scales on the market and some are more complete than others of course. The Garmin Index S2 is one of the models with the highest price, but by functions it is very complete to be able to calculate the weight, the percentage of body fat, weight patterns to control changes throughout the day, option to save up to 16 profiles users, synchronization via WiFi with the Garmin Connect app, etc.
Of course there are other highly recommended models if you want to control your weight: Xiaomi Mi Body Scale 2 , Honor Smart Scale or Withings Body + . They all have apps and features that, if they know how to use and measure, can help a lot in the progression of the challenges that you set for yourself.