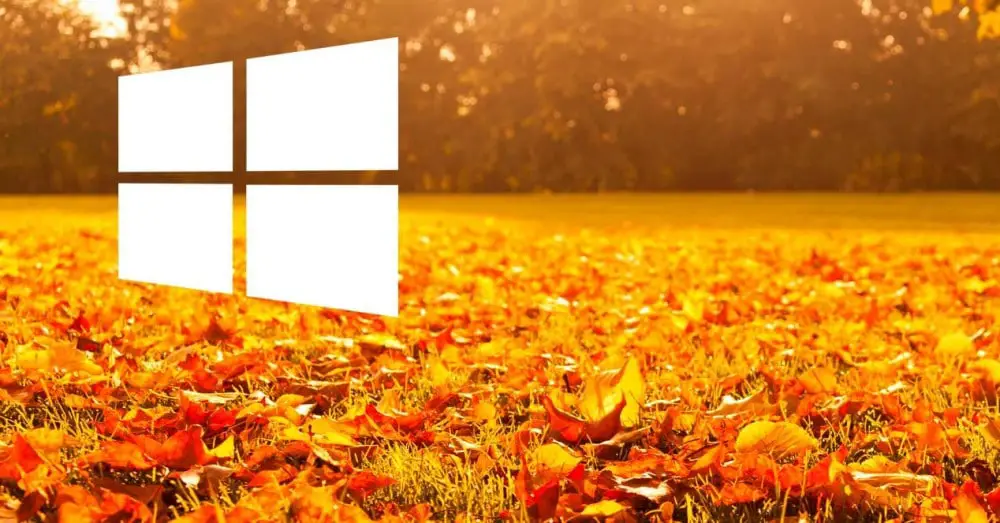 Officially, this week the summer is over, and the fall has begun. A season of changes wherever we look that will last until next December. If we are one of the users who usually always have their personalized computer according to the season we are in, surely we have already started looking for autumn backgrounds and themes for Windows 10, or the operating system that we use. And taking advantage of the arrival of this season, we are going to recommend different themes and backgrounds, totally free, that you can use to customize Windows 10.
In addition to the backgrounds and themes that we are going to recommend, we can also take advantage of the customization options in Windows 10 to give it a much more autumnal touch. The predominant colors in this season are brown, reddish and orange tones . Therefore, within the Windows customization settings we will be able to choose these colors for the start bar and the windows so that there is a symbiosis with the whole appearance.
Autumn HD wallpapers
Autumn – Countryside
The first of the funds we are going to talk about is Autumn – Countryside . If we like watercolor style wallpapers, articles, and we are fans of motorcycles, this will undoubtedly become our wallpaper for the next few months. A very interesting wallpaper, with excellent color nuances, that we can download from here .
Autumn Light
Another wallpaper for our computer, which in a way gives an air to the previous one, in which we are going to find the characteristic colors of autumn. A watercolor style background that will look great with a brown or orange hue from your computer's task bar. If we like it, we can download it in high resolution from DeviantArt .
Autumn's Arrival
The Scooter is one of the most representative motorcycles of the autumn. It represents the return, the arrival. This wallpaper is specially designed with this nostalgia in mind. A background of orange tones with a miniature of a motorcycle scooter in the foreground that we can place as a wallpaper to accompany us during this new season if we download it from this link .
Autumn wonderland
And if what we like is landscapes, Autumn wonderland brings us a photo of Lake Skjellbreia, in Norway, in the middle of autumn. A beautiful wallpaper in which the water of the lake tries to reflect the preciousness of the vegetation in an area that is equally full of life and abandoned. A fund that we can download for free from the web .
Autumn themes for Windows 10
If what we want are themes to completely customize Windows 10, in the Microsoft Store we will also be able to find different options that will allow us to give our Windows 10 an autumn touch quickly.
Autumn in Sweden allows us to see on our computer screen how autumn falls on Sweden through 14 different images.
Developer: Microsoft Corporation
---
Autumn is also synonymous with something else: Halloween. therefore, the Pumpkin Season theme is going to allow a series of pumpkins to shine, smile and be with us for months to come.
Developer: Microsoft Corporation
---