When we install Windows 10, the first thing we usually do is leave it to our liking. In addition to customizing the desktop icons or changing the theme of Windows, another of the first tasks we do is install all the essential programs that we usually use. In this way, taking a while to prepare the computer, we will have it ready to work with it normally.
Each user makes a different use of the computer, so the software needs are different for each one. An average user probably does not need to virtualize operating systems, so although some install VMware or VirtualBox, others will not have to.
In this article we have compiled a complete selection of essential programs for Windows 10, the first that we should install in Windows 10 after formatting to be able to work with the computer without missing anything.
We remind you that it is not necessary to install all these essential programs. It is up to each one to adapt the selection of programs to their needs. In addition, although for each category we will give one or two alternatives (for example, WinRAR and PeaZip in the case of compressors), each one is free to choose other alternatives that they like more (such as BandiZip or 7Zip).
Web browser: Google Chrome and / or Firefox
Windows 10 comes standard with two browsers. On the one hand we can choose to navigate with Internet Explorer, and on the other with MS Edge. However, neither of these two browsers is able to offer us the best possible browsing experience, and its main use is to download other browsers to the computer.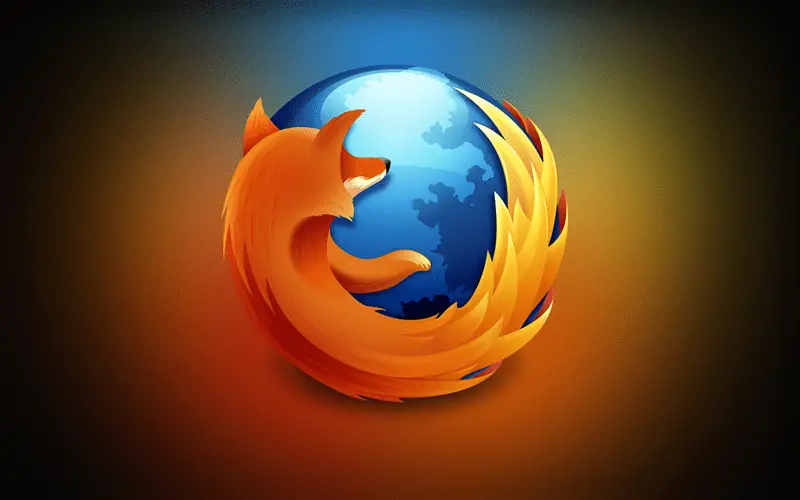 The two most popular and used web browsers are Google Chrome and Firefox. Therefore, just install Windows 10, one of the first things we have to do is download Google Chrome or download Firefox, depending on the preference of each. We can also leave the two browsers installed and so we will not have problems.
Office software for writing: Microsoft Office or LibreOffice
In addition to surfing the Internet, we must also always have on-site office programs that allow us to write any type of documents or fill out spreadsheets, among other functions. Office is the most well-known and used office suite worldwide. This suite allows us to install Word, Excel, PowerPoint and other programs to perform all types of office work.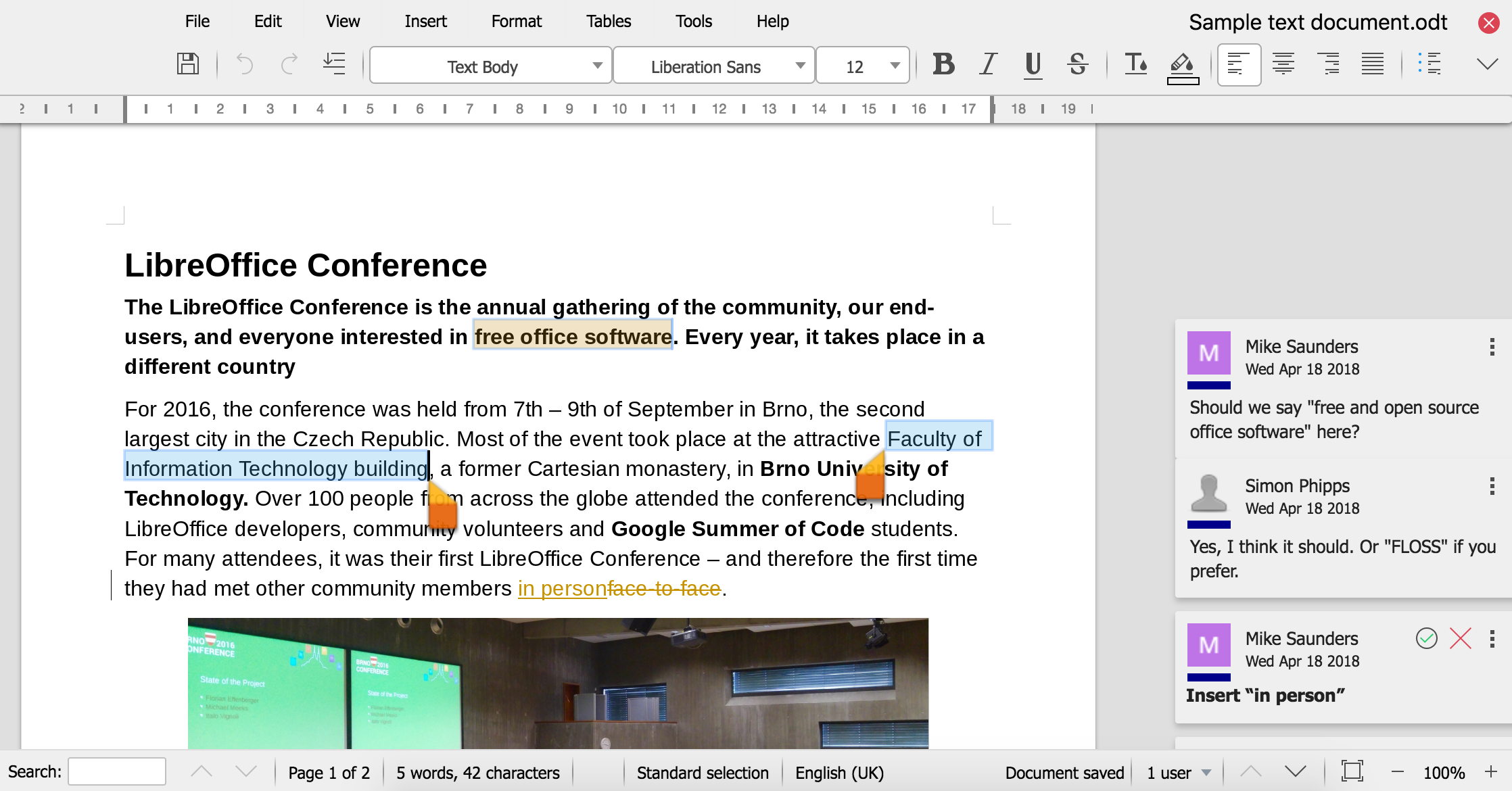 This is the most used suite in the whole world, but it is also quite expensive and if we only make sporadic use of these programs, we are not worth paying. In that case we recommend you to opt for a free alternative, such as LibreOffice. This suite offers free and open source alternatives to Office programs, fully compatible with Microsoft programs, so that we can use our computer to perform office work without having to worry about paying for Microsoft programs.
PDF Viewer: SumatraPDF
In addition to Word, Excel and PowerPoint, another essential program that is sure to be useful is a PDF viewer. Although Windows 10 allows us to open this type of documents without problems from Edge, there are faster and more complete alternative viewers for it. SumatraPDF is one of our favorite alternatives to view this type of documents. This software is free and open source, in addition to being very light in the absence of unnecessary functions.
Music and video player: VLC and Spotify
If we usually use our computer to watch videos, movies and series, then we will also have to have a good player at hand. Although Windows 10 brings its own media player, and the truth is that it works quite well, this usually gives problems with codecs. Therefore, another of the essential applications that we must install is VLC. This multimedia player is completely free and open source for all users, and one of its main features is that it brings with it all kinds of codecs to be able to reproduce without problems all the audio and video formats that we load.
In addition, if we usually listen to music on our computer, Spotify is another must-have program that cannot be missing on our computer. Thanks to him we will be able to listen to all the music we want for free (with advertising, of course). With this program we do not need an MP3 player (although we already have VLC for it) nor will we have to save a collection of several gigs of music on our computer.
Download managers: Transmission and JDownloader
Downloading files from the Internet does not always mean downloading them illegally. Therefore, it is always good to have a good download manager on hand that allows us to comfortably download any type of file from the Internet when we need it.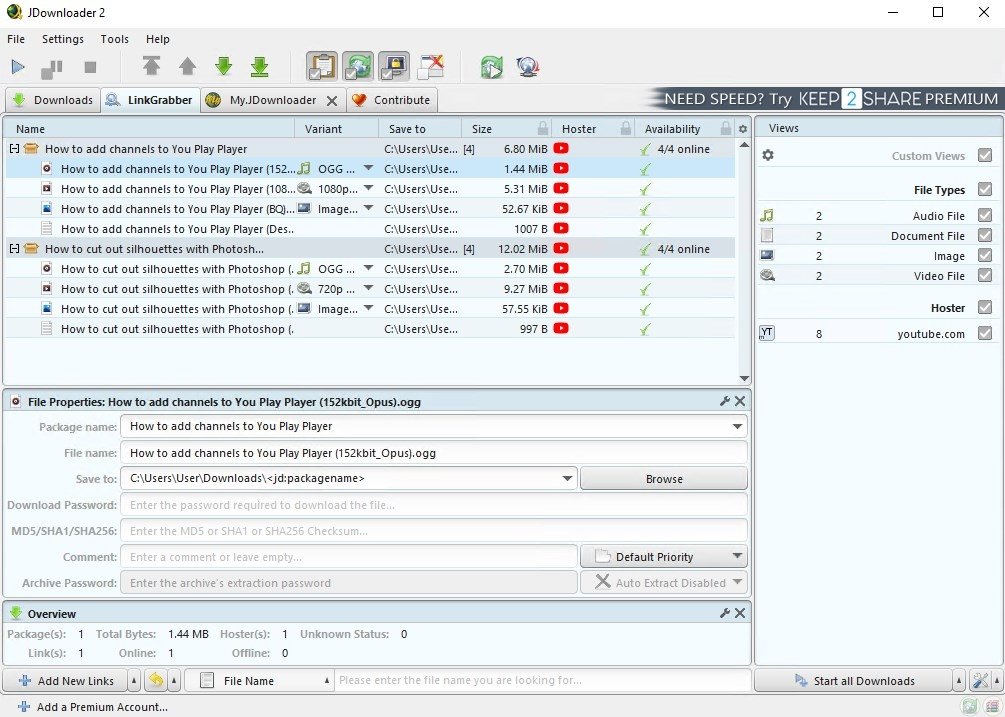 Transmission is one of the best torrents download clients we can find. This is characterized by being a thin client and very simple to use, offering the right and necessary options for all users, without unnecessary functions or bloatware.
In addition, if we also usually download files by direct download and want a good download manager more complete than the one offered with browsers, then we can opt for Jdownloader. This is one of the most complete direct download managers that we can find, as well as being totally free and also open source. Although your options may be a bit complex, with the following JDownloader manual we tell you everything you need to learn how to easily master the downloads with this program.
File compressor and decompressor: WinRAR or PeaZip
Compressed files are very useful when sharing files with other people, especially over the Internet. These types of files allow us to group several files into one so that it is easier to send it over the Internet. In addition, they also allow us to reduce the total size of the files so that, by occupying less, it is faster to send them. Windows is compatible with ZIP files as standard, but if we want to work with other of the many compressed file formats that exist, it is necessary to use additional programs.
The most popular format for compressing files is RAR. And to be able to compress and decompress this type of files it is necessary to use the WinRAR program. This is one of the most popular compressors that we can find and will allow us to work smoothly with all types of compressed files. The problem is that it is paid, although its 40-day trial version never ends.
If instead we want an open source alternative, then we can opt for PeaZip. This file compressor uses the 7Zip engine to offer us a very clear, simple and intuitive interface with which we can easily control all types of compressed files. We can open all formats, and compress almost everyone, since some (such as RAR) are private and can only be created from their own program.
Photo editor: Adobe Photoshop or GIMP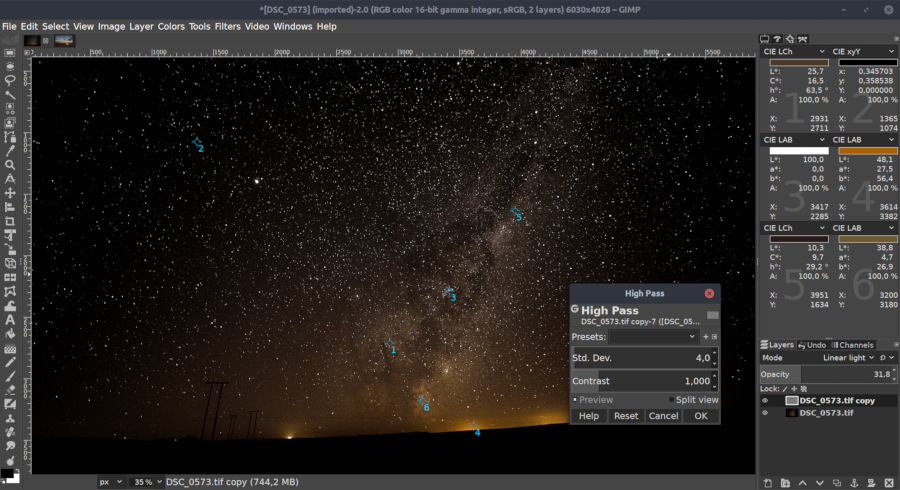 If we are going to retouch and edit photos, then we will need good software for this. And there is no completer and more professional alternative than Adobe Photoshop. With this essential program we will be able to make all kinds of modifications to any image or photo of our computer, with totally professional results.
If Photoshop seems very complex, and very expensive, and we will not do professional touch-up, then surely with GIMP we can defend ourselves without problems. This program is one of the best alternatives to Photoshop that we can find, it has most of its tools and functions and it is also completely free and open source. An excellent option.
The screenshots with the Impr Pant key have always accompanied us. Windows, of course, allows us to take screenshots using this key and pasting the result in Paint or any other program. In addition, it is also possible to do them in Windows 10 with the new shortcuts of the Win key. However, the options for retouching and customization of the captures offered by the operating system are very limited.
ShareX is a free and open source program that allows us to take screenshots and video record what happens on our monitor. It also has an intermediate interface that will allow us to trim the capture, edit it or add elements to make it much more explanatory and intuitive. If we usually take screenshots very often, without a doubt this is a program that cannot be missing in our computer.
Other interesting programs to improve day to day with Windows 10
Electronic books: Calibre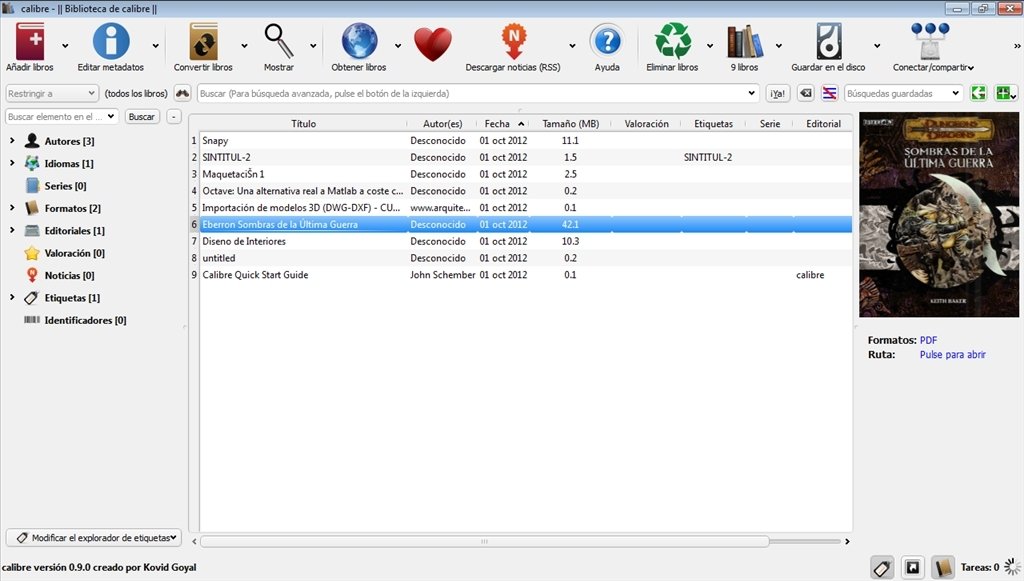 If we usually read electronic books, whether on the computer, on a tablet or in an ebook, an essential program that cannot be missed in our collection is Calibre. This program works as a library in which to group all the books we have on our computer. It has a complete viewer to open and read them in Windows and also allows us to convert them to different formats to, for example, send them already adapted according to the eBooks we have.
Hard drives and partitions: MiniTool Partition Wizard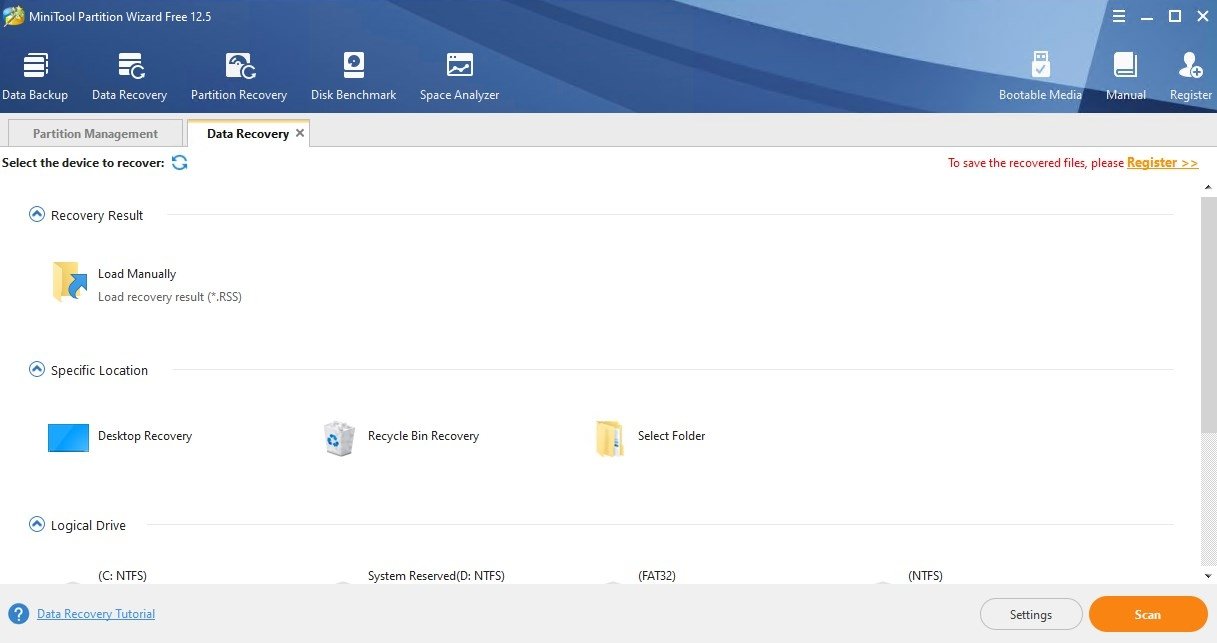 If we usually work with partitions, with several hard drives or often format USB sticks, then we need a good partition manager. MiniTool Partition Wizard is one of the most complete programs, within the free and personal scope, that we can find for this task. With this program we can see, create, delete and modify the partitions of any device, in addition to formatting any drive in any format.
Download MiniTool Partition Wizard.
Programming IDE or alternative to notepad: Visual Studio Code
The Windows notebook is probably the most basic operating system program. And it fulfills its function: allow us to save notes in plain text. However, users who need some additional functions should resort to other much more advanced programs, such as Visual Studio Code. This is one of the best advanced text editors we can find. Developed by Microsoft, open source and totally free is a must-have for those who use the computer to program or need features (such as tabs or extensions) when opening their text files.
Control the space used in the units: TreeSize
The more time passes, the less space we have on hard drives. And although Windows allows us to see at all times the free and occupied space of our units, knowing what they are dealing with is a somewhat more complicated task. Thanks to this program we will be able to have much better control of the use of our hard disk space. We can analyze any drive connected to the computer (including network drives) and see how much each folder occupies.
Review the processes that run on your computer: Process Explorer
The Windows Task Manager knows all the programs and processes that are running on our computer. And in addition, in case any of them has been locked, it also allows us to forcefully close it to unlock the computer. However, there are other much more complete and advanced task managers, such as Process Explorer, which allow us to see all these processes in more detail. In addition, a very interesting feature of this program is that it allows us to send all processes to VirusTotal to know if they are legitimate or we have a virus in the memory of our computer.
Optimize Windows startup: Autorun Organizer
Many of the programs that we install, even the ones we have said in this article, are configured many times to run automatically at the start of Windows. The more programs do this, the longer it will take for our computer to turn on. And to prevent this from happening, we can use the free Autorun Organizer program. This program allows us to see all the tasks, all the services and all the programs that are loaded at the start of the computer. With it we can choose if we want to disable them or if we want to delay their launch. This way the loading of our computer will be much faster and everything will work better.
Virtualize other operating systems: VMware or VirtualBox
Finally, since this is not something for all audiences, but rather for advanced users, we can install virtualization software. VMware, on the one hand, is the most complete and professional software we can find to install any type of operating system. This software is paid but it is the most complete, especially in professional environments or for already advanced installations.
If we prefer a free alternative, then VirtualBox sure suits our needs. This program allows you to create virtual machines very similar to the previous option and use them to install and test operating systems without our computer being in danger.