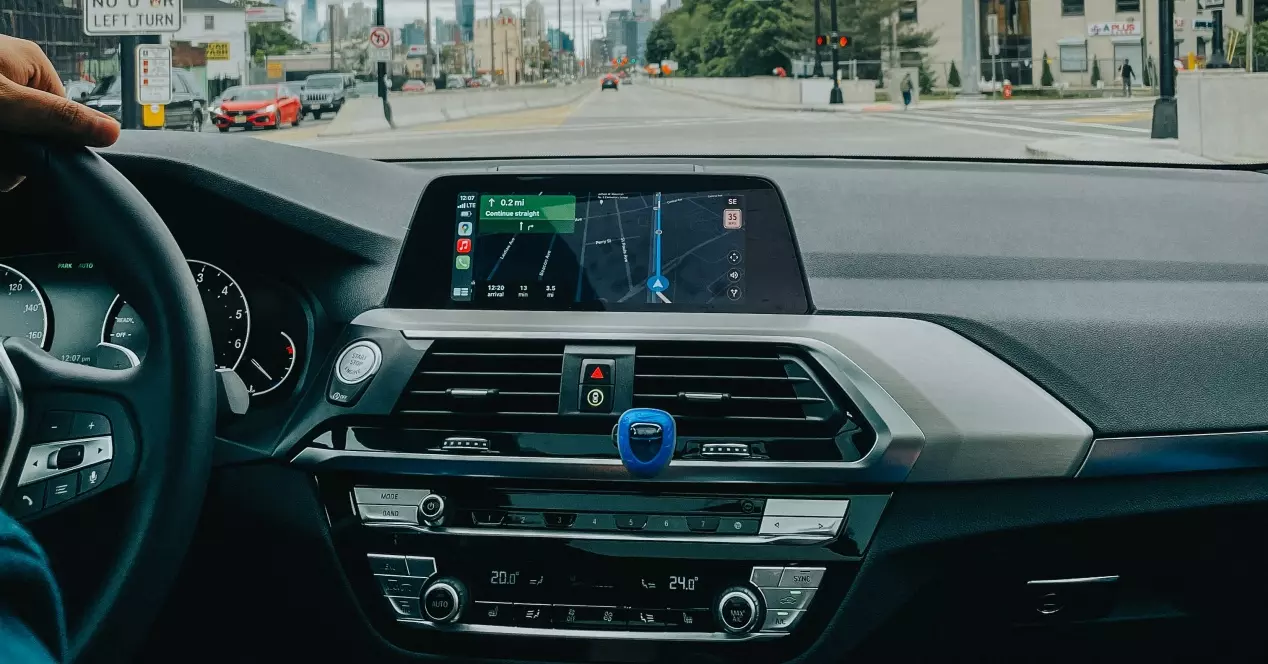 The California-based company holds lofty aspirations for CarPlay, an operating system meticulously crafted for vehicles. With users increasingly giving it significant consideration, it's now a deciding factor when choosing between brands. This aspect alone underscores the sway CarPlay wields. In light of this, we're delving into the finest iPhone applications that enrich your experience with Apple CarPlay.
Unlocking CarPlay's Potential in Your Vehicle
n the ensuing sections, we're spotlighting an array of applications that CarPlay empowers you with. As someone who frequently traverses for work, CarPlay has seamlessly integrated into my driving experience. Let's delve into this comprehensive lineup.
Phone (Favourites, Recents, Contacts, Keypad, Voicemail)
Music
Maps: You have access to search, points of interest, navigation, nearby, lane guidance, ETA sharing.
Messages.
News+
podcast
Books
Calendar
settings
Control Panel. Its design is similar to the iPhone.
While not all the aforementioned apps are innate to iOS 17, many have been companions for several generations. Notably, applications like Books, Settings, and Calendar have been an integral facet of the CarPlay interface since iOS 13.
For certain applications, the functionality isn't direct, but rather orchestrated through our venerable Siri. To activate these features, simply utter "Hey Siri." Interestingly, for users with the iOS 17 beta, the need for "hey" has been obviated. This pertains particularly to applications like Messages and Podcasts.
Other features of iOS 17
In addition to the functionalities outlined in the preceding section, iOS 17 introduces a host of novel features poised to elevate your Apple CarPlay encounter. Let's delve into these enhancements below.
A standout highlight of iOS 17 revolves around the ability to tap into the entirety of your car's services and advantages. This facet grants us access to invaluable insights from pivotal trip essentials—fuel levels, battery status, radio controls, vehicle group data, and more.
Furthermore, iOS 17 ushers in the prospect of personalization, mirroring the customization trajectory pioneered since iOS 16. Apple extends the freedom to tailor the design, ushering in fresh aesthetics that resonate with individual preferences. With iOS 17, expect novel design options that encompass a gamut of apps and backgrounds, aligning seamlessly with the driver's inclinations.
An additional noteworthy addition is the advent of the dashboard feature. This functionality expedites access to an array of applications like Maps and music, precipitating a substantial overhaul of the interface. This transformation marks a comprehensive reimagining, characterized by a more immediate, intuitive, and closely aligned redesign in harmony with Apple's contemporary design ethos.
In closing, it's imperative to acknowledge that if your vehicle lacks compatibility with CarPlay, fret not. Numerous third-party alternatives for your iPhone exist, promising a similar immersive experience. Therefore, excuses are effectively nullified, affording you the means to cultivate an extraordinary journey on the road.