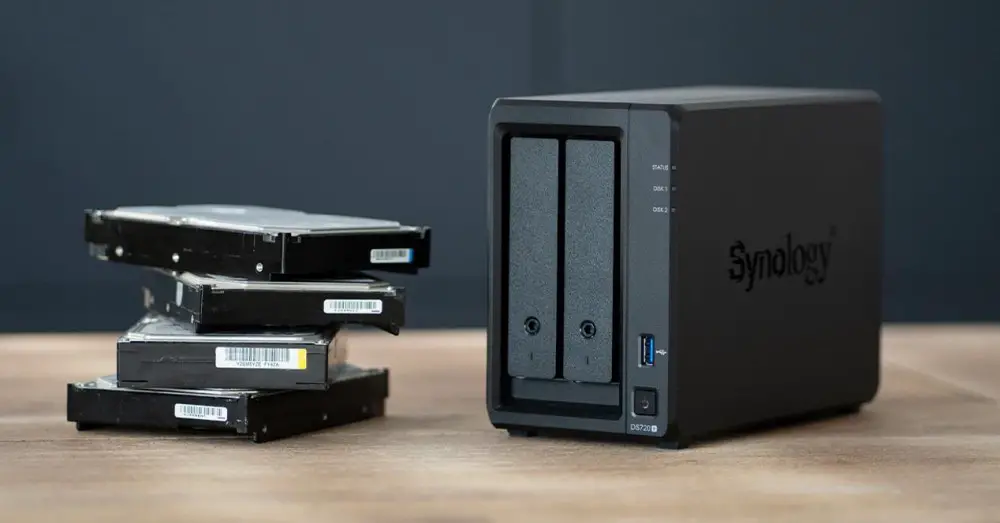 We finally have the DSM 7.0 release date. Synology NAS will be updated to the new version of the system on June 29, so we are just under a week away for the company's mass storage systems to be updated to a new version of the system that will bring great number of functions. But what exactly will it bring?
What's new in DSM 7.0
Among the many new features that DSM 7.0 will include, one of the functions that most attracts the attention of users is the possibility of creating a private Google Photos with the help of Synology Photos , being able to create a personal cloud in which to store all our photos and videos, also being able to share them with family and friends and allowing you to create collaborative albums.
Another new feature will be Active Insight , an automated real-time data system from NAS, with diagnostic and performance details. This way we will obtain very useful information such as the health status of the discs or tips to avoid future problems. It is a function very oriented to business profiles, since you can get a quick view of everything that happens in the NAS equipment that you have installed, such as obtaining details of the performance or the metrics of all the NAS that you have configured.
Although Synology systems with multi-disk configurations are very secure, there is nothing like having another second backup with which we can stay more calm. In addition, at a business level, if we have several locations spread over different parts of the country or the world, the connections may have delays or high connection times, so Synology has prepared Hybrid Share , which is nothing more than a remote connection with a Synology server where data is stored and synchronized with our NAS.
The most interesting thing about Hybrid Share is that both our local NAS and the Hybrid Share server configure a cache with the most demanded data so that we can access them as quickly as possible, relying on the AS or the remote Synology server according to required in each case.
Where is DSM 7.0 downloaded?
To get the new version of DSM 7.0 you will only have to update your NAS as of June 29, however, there will be some systems that will require you to manually download the package and install it from the control panel.
These are the models that will automatically download the package:
21-series : RS2821RP +, RS2421RP +, RS2421 +, RS1221RP +, RS1221 +, DS1821 +, DS1621 +
20-series : RS820RP +, RS820 +, DS1520 +, DS920 +, DS720 +, DS620slim, DS420 +, DS420j, DS220 +, DS220j, DS120j
19-series : RS1219 +, RS819, DS2419 + II, DS2419 +, DS1819 +, DS1019 +, DS419slim, DS119j
18-series: RS2818RP +, RS2418RP +, RS2418 +, RS818RP +, RS818 +, DS1618 +, DS918 +, DS718 +, DS418, DS418play, DS418j, DS218 +, DS218, DS218play, DS218j, DS118
17-series: RS217, DS1817 +, DS1817, DS1517 +, DS1517
16-series: RS2416RP +, RS2416 +, RS816, DS916 +, DS716 + II, DS716 +, DS416, DS416play, DS416slim, DS416j, DS216 + II, DS216 +, DS216, DS216play, DS216j, DS216se, DS116
15-series: RS815RP +, RS815 +, RS815, DS2415 +, DS1815 +, DS1515 +, DS1515, DS715, DS415 +, DS415play, DS215 +, DS215j, DS115, DS115j
14-series: RS2414RP +, RS2414 +, RS814RP +, RS814 +, RS814, RS214, DS414, DS414slim, DS414j, DS214 +, DS214, DS214play, DS214se, DS114
13-series: DS2413 +, DS1813 +, DS1513 +, DS713 +, DS213j
These are the models that will require manual installation:
15-Series: RS815RP +, RS815 +, RS815, DS2415 +, DS1815 +, DS1515 +, DS1515, DS715, DS415 +, DS415play, DS215 +, DS215j, DS115, DS115j
14-Series: RS2414RP +, RS2414 +, RS814RP +, RS814 +, RS814, RS214, DS414, DS414slim, DS414j, DS214 +, DS214, DS214play, DS214se, DS114
13-Series: DS2413 +, DS1813 +, DS1513 +, DS713 +, DS213j