The OPPO Find X3 series was extremely popular in terms of sales due to the great features presented by the three members that make up the lineup: OPPO Find X3 Lite, X3 Neo and X3 Pro. A line of devices that many continue to bet on today today and that we are going to analyze to see if it is really a good buy.
We are talking about three smartphones that landed in the middle of 2021 and that this year would be 2 years old . A figure that is not bad at all and that indicates that they are going to continue to show remarkable performance in every way, but other aspects that can also be decisive must be assessed.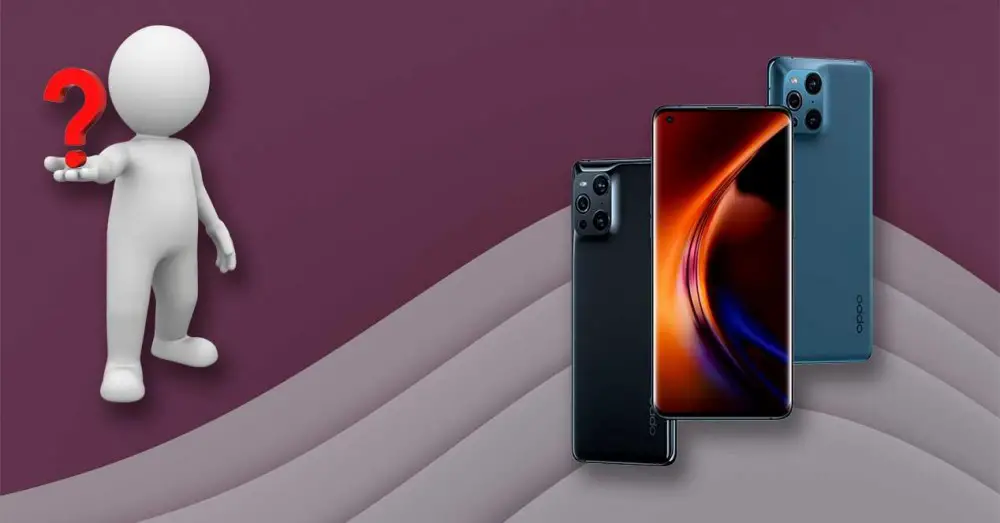 High level specifications
From the OPPO Find X3 Lite to the OPPO Find X3 Pro through the Neo model. Any of the three options is a guarantee in terms of hardware and then we will briefly review what each of them offers so that you have an approximate idea of this section.
First of all, the OPPO Find X3 Pro is the high-end proposition of the Chinese company and it came with a 2K resolution AMOLED screen . This together with a rate of 120 Hz and 1,200 nits of brightness with which you will enjoy the content with impressive quality. The power is given by a Snapdragon 888 processor with which you will be able to do everything without cutting a hair.
On the other hand, its cameras are among the best of the previous generation, highlighting above all the performance of its 50 MP main lens and its 3 MP microscopic sensor . In terms of autonomy, it is equipped with a 4,500 mAh battery and with support for 65W fast and wireless charging.
One step below is the OPPO Find X3 Neo with its AMOLED screen, although in this case the resolution is FullHD+ and the rate is 90 Hz, although the colors will remain just as vivid. The Snapdragon 865 chip also shows a more than remarkable solvency, so don't be afraid to fully squeeze your favorite applications or games.
The best thing is that the camera maintains its size despite having a lower price, which is appreciated, so you will be able to take very good photos. It uses the same 4,500 mAh battery that supports 65W charging , but this time it runs out of wireless charging.
Finally, the OPPO Find X3 Lite is the compact model of the family and for this reason it weighs only 172 grams . A condition that does not make it refuse interesting features, such as its AMOLED screen with properties identical to those of the OPPO Find X3 Neo.
As a brain, it has a Snapdragon 765G processor that is more limited than the previous ones, but that will also allow you the luxury of performing any task , although with less speed. When it comes to taking photos, it is quite surprising because its 64 MP main lens captures all the details and even at night it maintains the level. The battery is a bit smaller at 4,300 mAh, but it still charges in just half an hour.
Price and remaining updates
However, not only the features at the hardware level matter, but other important aspects must also be assessed, such as the current price of the OPPO Find X3 and the remaining updates that they will receive.
Regarding the price, the OPPO Find X3 Pro can be yours right now for 699 euros , a figure that is not bad for a high-end. On the other hand, the OPPO Find X3 Neo costs 475 euros on Amazon; while the OPPO Find X3 Lite does the same for 264 euros . Affordable amounts taking into account the specifications that each of them hide.
As for updates to the Android operating system, the company promises 3 years of software renewals for its high-end and 2 for its mid-range. This means that the OPPO Find X3 Pro would have Android 14 as its latest version along with the Neo model, while the Lite version would stay with Android 13 when it received it.
So, perhaps, it would be convenient to bet on one of the models of the OPPO Find X5 series to have a better smartphone in the long term . In addition, the company has confirmed that all the most powerful releases from 2023 will come to enjoy up to 4 Android updates, so maybe it is worth waiting. Likewise, we leave you below an access button to buy any of them in the event that it convinces you.