Surely more than once we have taken a photo in low light and we have seen how it appears with a certain "grain" or "noise" that can break the aesthetic appearance of our photos. This noise is generated by the way the sensor captures the image, especially when we capture the image with very low ISOs. Mobile cameras nowadays often use Artificial Intelligence to reduce this grain effect in photos and improve them in low light situations, but the effect is not always as desired. Therefore, if you want to enhance your photos with this effect, we recommend DENOISE .
What DENOISE projects 2 offers
DENOISE projects 2 is a professional program designed to dramatically improve our photos by reducing noise in images and modifying them to achieve the best possible quality. Thanks to this program we will be able to shoot photos in non-optimal environments since, thanks to its post-processing, we will be able to give them the professional finish that we want.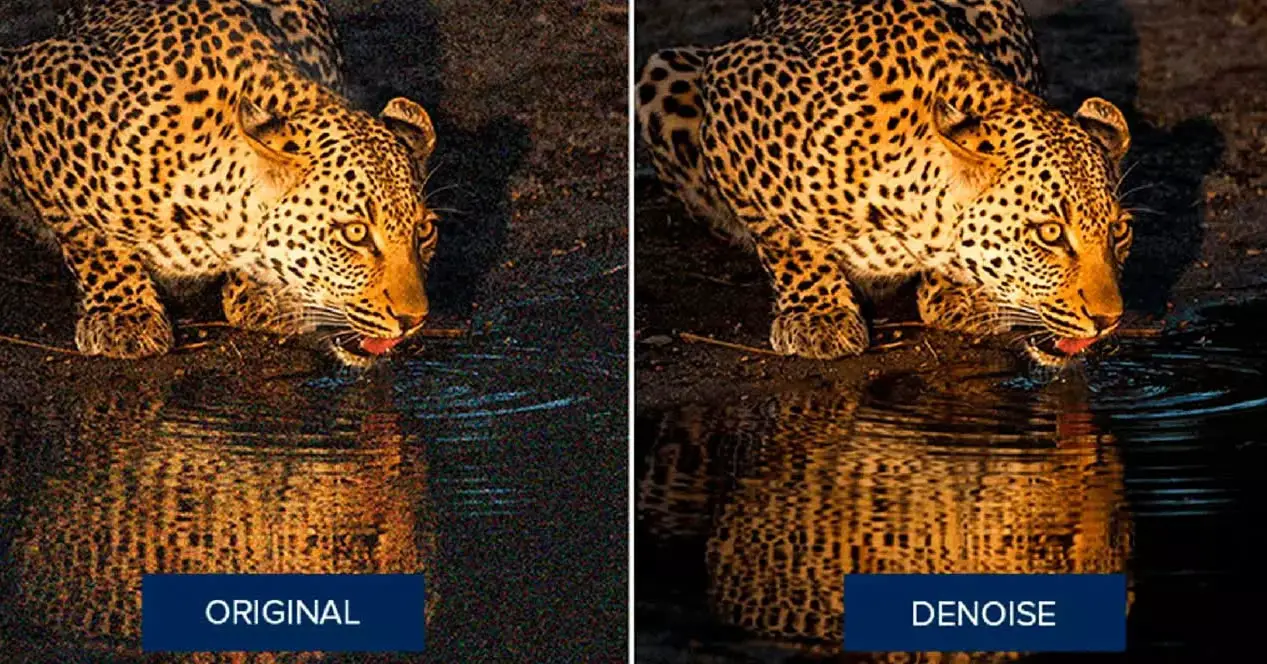 Some of the features that stand out in this software are:
Enhance photos by completely removing image noise, even when shot at a very low ISO.
You have 7 different techniques to remove grain from photos. So we can choose the technique that offers the best result.
Use Natural Grain, the professional engine to avoid noise in photos.
It uses precision calculations of the optimal noise removal procedures for each photo.
Compatible with more than 4 million different ISO settings in RAW and JPEG files.
Supports batch processing.
This program is paid, and its license costs about 70 euros. However, for a limited time, we will be able to get a key totally free, and 100% legal.
Get free DENOISE key for two PCs
For a limited time we can get a totally free password to use this program without limitations. This license is valid for version 2.27 of the program, it will last for life and we can activate it even on 2 different PCs at the same time.
To get the free license, what we must do is access this link and enter our email address in it. We will have to accept that the company saves and treats (that is, sells) our email address with other clients, so we recommend you enter an email that is not personal , never the real one, for this purpose.
After doing so, we will receive a verification email. We follow it, we request the license and it will come to us by email. Once we have the key, we can download the program from the following link to install it on our PC. We activate it with the license that they have provided us and that's it, we can start working with this program.
We can only get this free key for 5 days from now. We must not miss the opportunity to do them with this excellent software and start, right now, to improve our photographs. And if we like this program, we can buy the new DENOISE projects 3 professional with improvements in noise elimination.