The way we watch television has changed a lot since streaming content platforms arrived. Services that have a large catalog of contents for all tastes and that we can see when we want, without days or hours and from different devices. In this way, it is possible to watch content from the living room TV, a tablet, the mobile, etc. If you are an HBO customer or are considering subscribing to the service, we show you how you can easily manage your devices and remove devices on HBO.
One of the advantages offered by this type of platform is that of being able to enjoy its content catalog on different devices, although with a limit. In this case, HBO allows you to register up to a maximum of five devices. That is, we can add up to five different devices in the service, which will be from where we usually play content, home televisions, tablets, mobiles, etc.
We should not confuse the number of devices that we can add to the service, that the number of devices on which we can play content simultaneously. In the case of HBO Spain, as we have just mentioned, there are five devices that we can have registered in the service, but we can only play content simultaneously in two of them.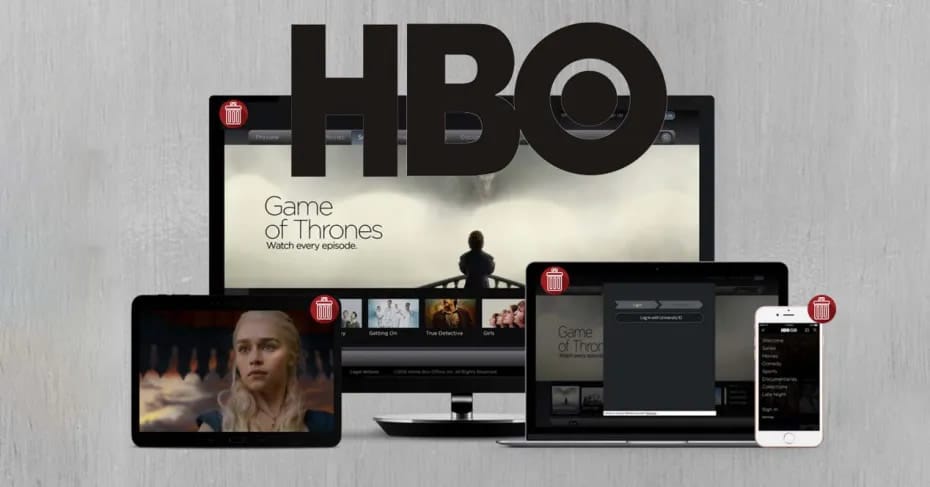 For some users it may be more than enough to be able to add five devices on HBO, however for many others it may be few. For example, if in a house we have two televisions where we see HBO, two mobiles and a tablet, we will no longer be able to add more devices unless we eliminate any of them. That is, if we already have five devices registered because we have used HBO on them at some point or we do it regularly, and we want to add a new one, we will have no choice but to delete a device on HBO.
Steps to follow to delete a device on HBO
To remove a device from those registered in our HBO account, we will have no choice but to enter the platform's website from the desktop browser , since this option is not available from the service's app. Therefore, these are the steps to follow:
We open a window of our favorite browser.
We go to the HBO Spain site .
We log in with our platform account.
We enter My Account , from where our name appears.
We select the My devices option from the left side menu.
This will show us the devices that we have already added.
Next to each of them we will find the Delete option.
We press on this option of the device that we want to eliminate.
The device will be automatically removed.
Once an HBO device has been removed, if we were occupying the five available registers , we will already have space to be able to add a new device and thus be able to access the platform's catalog and play content from it.
In order to add a device, from the same screen click on the Add device button shown at the bottom and follow the steps that are requested.