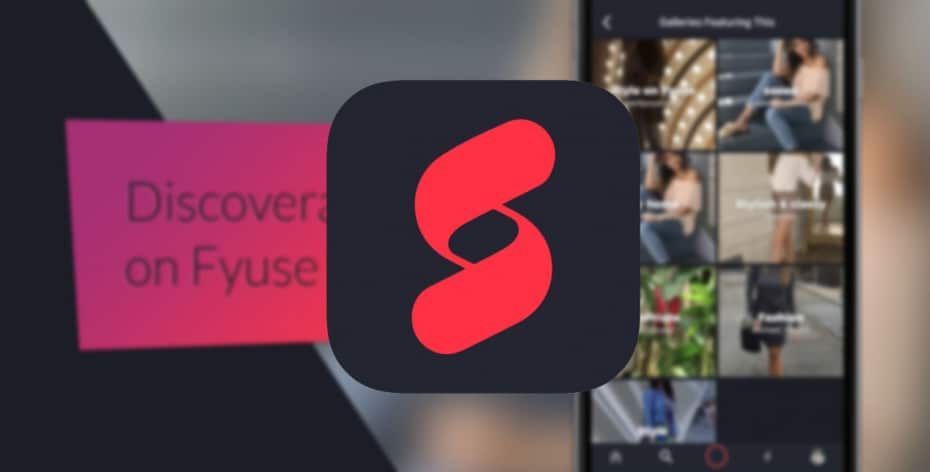 There are plenty of applications to edit photographs in the Play Store, which allow us to edit hundreds of parameters of light, focus, hue, color … In addition to putting and removing filters, add other images, create collages, etc. But few applications allow you to create photographic content in such an original way as Fyuse , the app to create 3D photos in motion.
---
---
Fyuse is an application used to take photos in three dimensions . Unlike other types of photographs such as Apple's lives, which create a mini video clip within a photograph, Fyuse works with space , not with time, and allows you to take a three-dimensional photograph that thanks to the different sensors of movement of the mobile you can visualize the same from different angles accompanying the movement of the mobile with the angle of the photo shown on the screen.
To take a picture, the app uses the gyroscope , accelerometer and gravity sensor to map three-dimensional points and add depth to it using the information and parameters obtained from these sensors. It works with a minimum resolution of 720p HD, so the "fyuses" come out with very good display quality , even in low light situations.
Much more than an application
This is not only an app for creating three-dimensional photographs, but it is a whole social network . This application aims to create a platform similar to Instagram. In it, we can share , comment , give likes and follow more people who share their "fyuses", which is how they are called this type of 3D photos of the application, within the social network. You can build your own network of followers and see how they interact with your content.
The application has a feed to see the new publications of the users that we follow, and can be synchronized with other social networks such as Facebook or Twitter if we log in to the app with our respective accounts.
Edit your Fyuses inside the app
As a good social network, it has its own photo editor or «fyuses». When the application finishes rendering the fyuse, we can edit it. You can edit the brightness, exposure, contrast, adjust saturation levels, clarity, sharpness, modify the color tone of the image, even crop the photo in motion. In addition, we can also apply filters , which is the star feature of Instagram, as well as add different types of bullets.
Once we have the publication ready, we can add mentions , labels , and of course our hashtags to reach a wider audience more quickly and easily and thus give visibility to our publications and reach a greater number of possible followers who Give likes to our fyuses that will fill our profile with positive comments .
In addition, we can share our fyuses in other social networks such as Twitter or Instagram , so that the range of possibilities is much greater while interesting. What do you think? Do you think it is a useful application? Leave your thoughts in the comments and share your opinion with us.