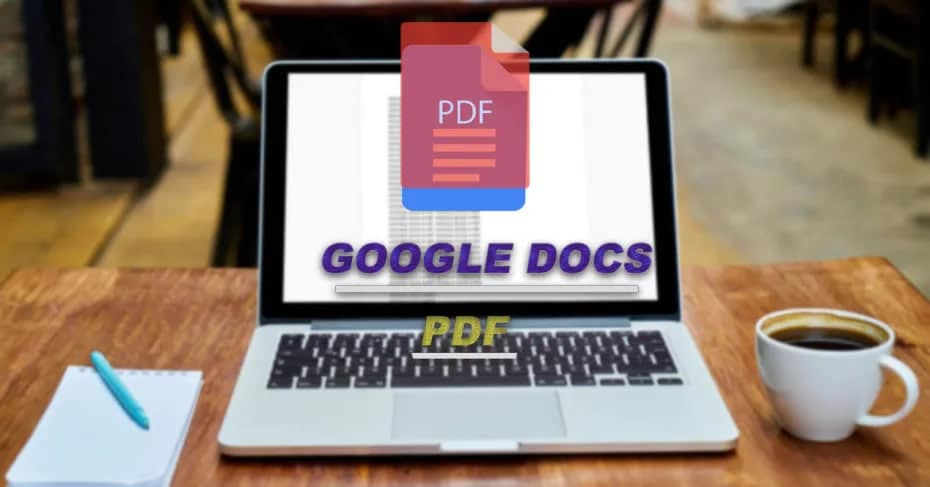 If you are one of those who use Google tools, which are very well designed for everyday use, now we are going to talk about Google Docs. Therefore we are going to show you some options available to convert a document from Docs to PDF.
---
---
Google Docs is a word processor with support for extensions that is increasingly widespread among all users who have a Google account. For this reason, doubts often arise with the use of this processor. In this case it is very likely that you want to know how to convert your Google Docs file to PDF. It usually happens when we finish editing a file, and we want to send it by email, or upload it to a web page, among other options.
How to convert a Google Docs document to PDF
Docx is one of the most used text formats today, for this reason users tend to use this most of the time for editing their files and with which they acquire greater compatibility with most programs dedicated to this purpose. The options we have are the following:
Save it as .PDF
A very simple option and which will solve this problem for most users, is to «Download» this document directly as .pdf. If we have created the document, it is very likely that we will still keep it, or that, if we have not yet downloaded it, we will remain in it. For this reason, the first solution is to download it directly as .pdf, like this:
We go to the top options bar, File> Download> PDF Document
After this, we will have our PDF file with these simple steps. If for some reason we do not have our file saved in Google Docs because we have permanently deleted it, it may still be in the Trash of Drive, or because that file was not created by us, we have several alternatives.
---
---
This alternative is widely used and recommended for the conversion of files with little importance. By this we mean that the upload of any very important file or that contains important personal data to any web page is not recommended.
While we have understood the previous step and accept this, we will proceed with the process. In this case we will use «Online-Convert.com» as it allows us to convert almost any text document to PDF. It analyzes the file in search of the format of the file, and converts it when we click on "Start conversion" without needing to indicate anything else.
We can highlight from this website that allows us to convert files using a URL, opening it from Dropbox and even from Drive. We can access the
Online PDF Converter: Here
---
---
This program is a highly recommended option to convert not only our Google Docs documents, but any other text document. It is a very complete program which allows us to convert documents from a large number of compatible formats to another large number of formats to choose from. In addition, it allows us to compress our files and send them directly by email.
This option is highly recommended, even for the conversion of personal documents. We can always read the terms and conditions to make sure. If you want to use this program we have a download link below.
AVS Document Converter: Download here
These are all solutions, surely some have convinced you and have been a great help. Although as mentioned before, as long as possible, it is advisable to convert this document to PDF directly from Google Docs.
In case of containing images, check that the document has not been altered, since due to compatibility problems, they may have been moved or not displayed correctly.
---
---