When it comes to getting a smart bracelet from a brand, you have to know what are the ways to be able to configure it from your mobile device, be it Android or iOS. For this reason, if you already have in your possession some of the Amazfit watches , which have become so fashionable in recent times, it is time for you to learn to personalize it to your liking with your phone.
And it is that to get the most out of it we will have to carry out a series of steps. In this way, none of its most important functionalities will be forgotten. In addition, the model they have in your possession will not matter, as we will explain it globally so that you can apply it to your watch that you just bought. And so, you will get to release it in the best possible way.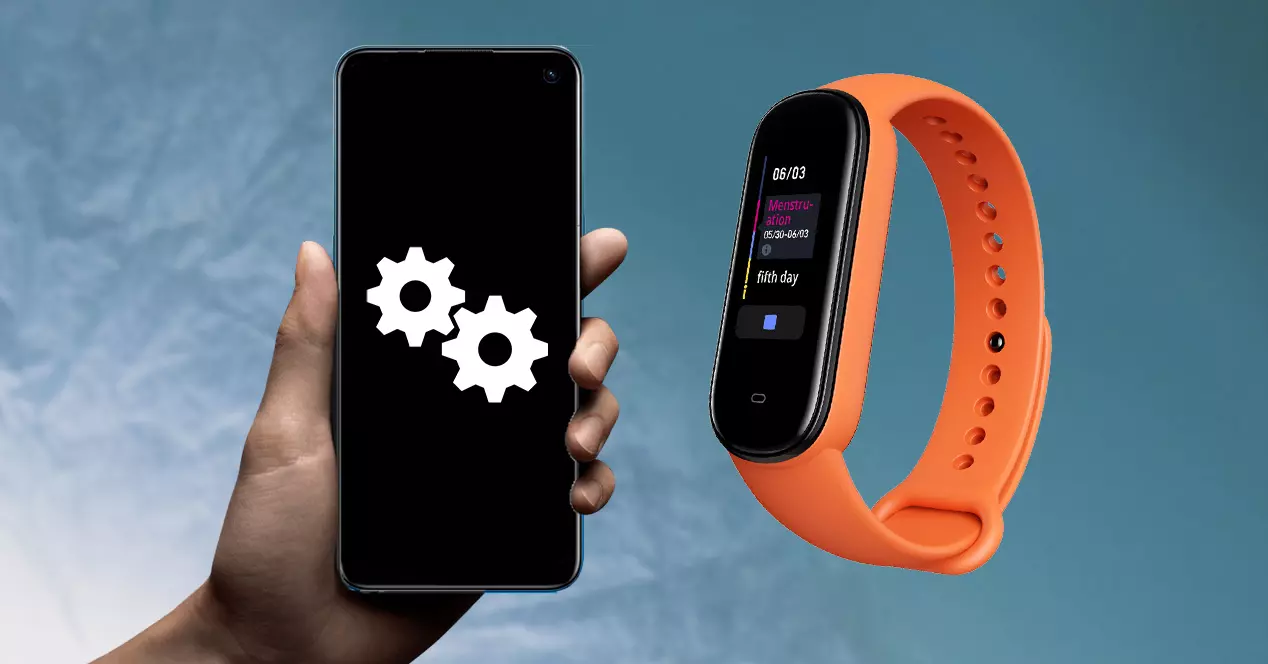 The Xiaomi app you need to configure your Amazfit
Before you can fully configure your new watch, the truth is that you will need to link it in a specific way with your mobile device. Since, if you don't, you will only be able to access a series of functions from your bracelet, limiting all the other features that you would have access to if you link it to your mobile phone.
Therefore, the first thing we have to do is download the Mi Fit application from the Google Play Store, if you have an Android phone, or from the App Store if you have an iPhone. Once we install it in our terminal, we will have to log in. We can get to use our Google account or My account, if we have a Xiaomi smartphone, or we will even have two more options: create an account from scratch or use the access route with Facebook.
After having managed to start, we will have to connect our Amazfit watch to the smartphone. Therefore, it will be time to accept each of your permits, basically because if we do not accept some, different problems may arise when it comes to having the advantages that it offers us, such as the measurement of physical activity, among other characteristics.
After this, we will have to activate the Bluetooth of the mobile device and turn on the clock, either by touching the screen or a button. If pairing is not possible, we will have to touch on the Profile tab within My Fit> Add device> choose Watch or bracelet . You will then need to locate it so that we can accept the link.
Customize all the functions of your Amazfit
Once we successfully link our watch with the mobile phone that we use daily, it will be time to customize each of the functionalities that we will have at our fingertips. Therefore, we will not only recommend which ones you will have to configure yes or yes, but we will tell you each and every one of the options that you will have available so that you can adjust them when you decide. And all this by entering the Profile section within My Fit. However, the more functionalities we put in place, the more use we will make of the device's energy, since it will also be necessary to enable a series of sensors that will increase consumption.
Configure incoming calls and notifications
One of the first options that we will have to adjust will be the fact that our wearable can receive incoming calls. To do this, we must give it the appropriate permission by entering My Fit> Profile> choose your bracelet or watch> My devices> Click on Incoming call . In addition, we can change the call alerts such as the contact information that will be displayed on the device screen.
Although we cannot forget the rest of the notifications that we want to reach our accessory. So we will have to go back into the third-party app, in the Profile section and click on Application Alerts> Manage apps. In this way, we will arrive at a window in which we will have the possibility to see which ones will have the necessary permission to alert us each time we receive a notification on our mobile device.
Never lose your mobile or watch
Another of the great features that we will come to find in our Amazfit is the fact that we will never lose our watch or mobile phone if we configure this feature which is accompanied by it. Therefore, you will have to look for the Locate bracelet section. And it is that thanks to this option we will get the watch to vibrate from the smartphone so that we can find it in an easier way. We can even carry out this process, but the other way around, that is, find the terminal from the accessory. For this, we will have to find a More option in which it gives us the possibility to Find phone or Find device.
Make it activate by raising your hand
This option that we present to you will help us to extend the battery of the Amazfit that we have even more. And it is that one of the points that every user needs is that energy saving is always present. Therefore, this option will make it activate only with the movements of our hand. In addition, we will have the advantage that we can choose a specific time when it will start working and when not, so that, for example, it does not dazzle us at night when we are sleeping every time we move without realizing it.
Monitor your sleep and heart rate
Among the advantages of having this device on our wrists is that we can control not only our heart rate thanks to the built-in sensor, but we can also better manage our sleep to discover if we rest well or not. For this, we will have to configure it within the Heart Rate Detection section itself. Once inside we find a series of options:
Automatic heart rate detection.
Automatic heart rate detection and sleep assistant.
Sleep assistant.
Deactivate.
Change the clock display
From the Amazfit's own settings we can also set the sphere. However, from our mobile device we will have a better visualization of each of the themes that it offers us to give it greater customization. In addition, the number that we have at our disposal will depend on the model of the device that we have in our possession. To configure its appearance, we will have to access the section called Clock appearance settings. In this way, we will be able to have access to all the spheres that the device has.