Smart bracelets have become the most used accessory by all kinds of people; from those who do sports on a regular basis, to those who simply want to receive notifications from their mobile phone on their wrist. Now, if you are one of those who go out to play sports or go to the gym several times a week and you are thinking of buying an activity bracelet , there are certain details that you should know to choose the model that best suits your needs. Keep reading because we tell you everything.
It is difficult to find someone who does not know at this point what an activity bracelet, smart bracelet or smartband is and what it is for, which are the terms with which we refer to these wearables. Basically, we can say that it is a device that is worn on the wrist and that it is equipped with several sensors to be able to measure and monitor a good number of parameters related to physical activity.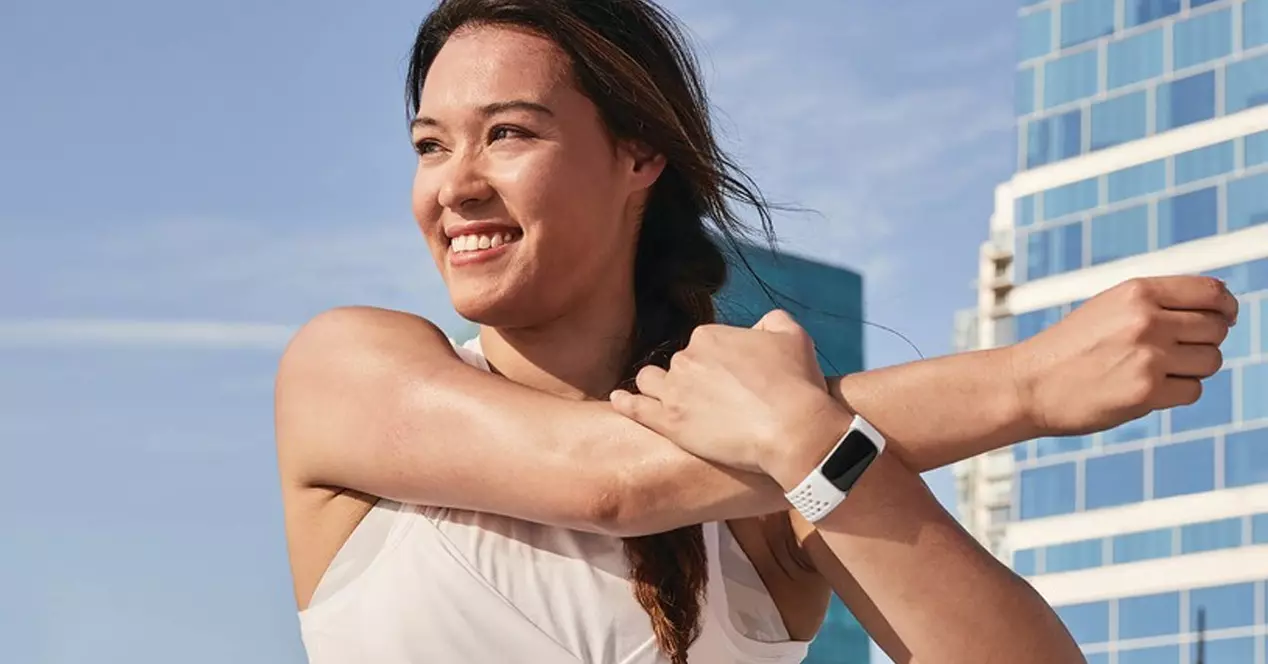 Outdoor sport or in the gym?
That said, the next thing we need to know is whether you are looking for a model to control your workouts outdoors, in the gym or a combination of both. And this is one of the most important decisions when deciding on one model or another.
Outdoor
If we are one of those who regularly go running, walking or cycling, there is no doubt that it is best to have a bracelet with integrated GPS . This positioning system is capable of determining our position with great precision by connecting to different satellites, which allows us to calculate the distance traveled, the speed at which we move and the route we have traveled without having to carry a mobile phone with us.
Under certain circumstances, it is possible that the connection with the GPS is lost, therefore, it is advisable to choose a model that also includes GLONASS as well. It is another geolocation system that has more than 30 satellites in orbit and that, in the event that the GPS fails, will continue to provide us with all the information in real time.
indoor physical activity
Depending on the location of our gym, it is possible that the GPS of our fitness tracker may not be able to connect to the corresponding satellites and, therefore, we may not be able to use it inside. In this case, there are other types of sensors that are capable of calculating distance, speed and other parameters when we run on a treadmill, do elliptical, spinning, etc.
In this case, the accelerometer is one of the essentials when our activity is mainly indoors. A multi-axis sensor that tracks movements in all directions and that, on many occasions, is also accompanied by a gyroscope to measure the orientation and rotation of our movements.
These sensors can measure the acceleration, duration or intensity of our movement patterns to track our activity and provide us with data on whether we walk, walk, ride a bike or perform another series of exercises. It is also interesting to review the different training modes that each model is capable of registering and choose the one that best suits our habits.
combined training
Needless to say, if we are one of those who combine the gym with outdoor sports, it is best that we choose a bracelet that includes all these systems and sensors.
Other features to consider
Design: Bearing in mind that it is a device that we are going to wear to do sports, the best thing is that it is comfortable for us, regardless of the type of exercise we do. Luckily, we can find models with a very narrow and very light screen that allow us to wear them throughout the day without realizing that we are wearing them.
Sensors: Depending on the use that we are going to give our bracelet, it is convenient to check all the sensors with which it is equipped. This will make it easier to choose the model that best suits our needs.
Screen: The screen is one of the key elements in this type of device, since it is where we will be able to see all the information that they provide us. Depending on the size of our wrist or our own tastes, we will have to determine if we prefer a more compact model or one that has a larger screen. The brightness is also important, especially if you do sports outdoors and you do not want to have problems seeing the screen in bright sunlight.
Water resistance: If you are also one of those who like swimming, it is essential that you decide on a model that offers water resistance. With this type of device we can also take a shower or go to the pool.
Connectivity: Although it is something that is not usually missing in an activity bracelet, having Bluetooth connectivity will allow us to synchronize the device with our phone and thus be able to receive all kinds of mobile notifications directly on the bracelet.
Health tracker: In addition to the sensors mentioned above, these wearables can also have a heart rate sensor and can even measure the level of oxygen in the blood. Through these sensors, it is also possible to know the level of stress, quality of sleep, etc. If you are interested in these data, check that the model you like has these functions before buying it.
Extra functions: There are other functions that we can find in this type of device, such as being able to play music. In this way, we will not have to carry the mobile with us to enjoy our favorite lists while we do sports.
Battery: Of course, it is another detail that we must take into account. Battery life is essential for a great user experience. There are models that allow us to forget about having to charge them for weeks.
Activity bracelets for sports
Although it is not easy to find smart bracelets with integrated GPS, we have made an interesting selection with models from leading brands so that you can choose yours. We also include two models without a geolocation sensor with loads of sports modes and great value for money.
with integrated GPS
Fitbit Charge 4
It is a model compatible with both iOS and Android devices, it has integrated GPS and offers complete control of physical activity. It incorporates a heart rate sensor, sleep analysis, blood oxygen saturation, calories consumed and control of minutes in the active zone. An activity bracelet with an attractive design, OLED touch screen, submersible up to 50 meters and more than 20 exercise modes. It costs about 150 euros.
Advantages : With GPS, 20 sports modes, health tracking, waterproof and 7-day battery.
Disadvantages : Grayscale screen.
Garmin Vivosport
It is another activity bracelet with built-in GPS and is also capable of measuring blood oxygen saturation and stress level. With Bluetooth connectivity to receive smart notifications. It is a waterproof model that offers autonomy of up to 7 days with a single charge. Thanks to the accelerometer, it is able to control our activity indoors if the GPS is not able to connect. It has a price of 109 euros.
Advantages : Integrated GPS, fitness monitoring, water resistant, music control and 7 days of battery life.
Disadvantages : Very small screen size.
Huawei Band 4 Pro
This Huawei activity bracelet is a model with a 0.95-inch full color AMOLED screen that has integrated GPS. Water resistant and submersible to 50 meters, it has an intelligent heart rate sensor and several built-in sports modes. It is also capable of tracking the main aspects of health such as blood oxygen level, sleep quality or stress level. Its price is 79 euros.
Advantages : Built-in GPS, waterproof, 6-axis motion sensor, and 12-day battery life.
Disadvantages : Somewhat dated design.
Huawei Band 6
Very complete device that stands out for its large screen, nothing more and nothing less than 1.47 inches. Let's say that it is on the limit of being an activity bracelet and becoming a smartwatch due to its size. It has a two-week battery life, heart rate analysis, is capable of measuring the volume of oxygen in the blood and has more than 96 sports modes. Its price is around 60 euros.
Advantages : Great battery, with GPS, many sports modes and health tracking.
Disadvantages : Its size that may be too large for some users
Fitbit Charge 5
Fitbit's latest model is a very complete smartband with a 1.04-inch full color screen, integrated GPS and Bluetooth connectivity. One of the models equipped with an EDA scanner, to manage stress, and which also has a function to perform an electrocardiogram and unusual heart rate alerts. It is also capable of measuring the level of oxygen in the blood. It is waterproof, has a battery for 7 days and up to 20 sports modes. Its price is about 180 euros.
Advantages : GPS + GLONASS, health monitoring, 7-day battery life and waterproof.
Disadvantages : Price somewhat high.
no gps
Xiaomi MiBand 6
It is one of the most popular models for its great value for money. This Xiaomi Mi Smart Band 6 smart bracelet has a 1.56-inch AMOLED screen, 30 sports modes and health monitoring. Its battery can last up to 14 days on a single charge and it costs only about 45 euros.
Advantages : Great battery, many sports modes, waterproof and very good price.
Disadvantages : No GPS
Amazfit Band 5
Activity bracelet with integrated Alexa, so we can ask the assistant for all kinds of help or information with our own voice. It has a 1.1-inch full-color AMOLED display and plenty of dials to customize it. It has a health evaluation system, recording heart rate, oxygen level, etc. You can get it for only 45 euros.
Pros : Price, health tracker, 15-day battery life, and Alexa built-in.
Drawbacks : No GPS, only 11 sports modes.
We are left with…
Without a doubt, if you are looking for a complete activity bracelet with which you can record all your physical activity, both inside and outside the gym, the Fitbit Charge 5 is a model that will not disappoint you. It is a model with GPS and GLONASS to offer very precise positioning and data in real time when we go running, walking or cycling. It also has 20 sports modes and a three-axis accelerometer.
If you are one of those who are also concerned about controlling certain aspects of your health , this Fitbit model has a heart rate sensor, temperature sensor, blood oxygen level and electrocardiogram function. A model with a generously sized full color screen, modern design, comfortable to wear and with a battery that allows us to use the bracelet for 7 days on a single charge .