WhatsApp is one of the apps that is not usually missing in any smartphone today. And it is that the Facebook-owned app has long become the most used means of communication from our mobile phones, in many cases even above calls. This makes any failure in the operation of the app, a disorder for many people. If you have found that you cannot send or receive messages on WhatsApp, this is what we can do to solve it or know what the problem is.
---
---
Taking into account that it is a messaging service, it is normal for all alarms to go off when suddenly, it is not possible to send or receive messages through the application. Now, the important thing from that moment is to know what the cause is in case the solution is in our hands.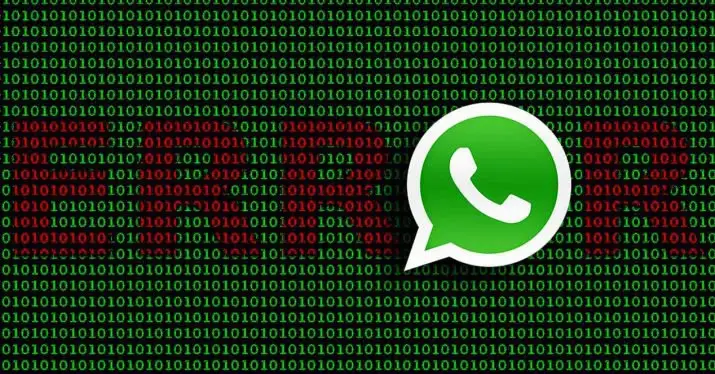 What do I do if I can't send or receive WhatsApp messages
Basically we can find two possible scenarios, that the service does not work or we have a problem with our terminal. That is, either the problem is on the side of the app or we have it ourselves.
How to know if WhatsApp works
The first thing we can do is check if there is a problem with the messaging service servers. To do this, we can use certain services:
Downdetector
IsItDownRightNow
Social networks
There are two quite useful services to know if the popular messaging application has problems with its servers. For its part, Downdetector is a website that is based on the reports of the users themselves, so we can easily know if there are more users with the same problem as me or not. In addition, it provides information to know if the problem is something localized, affecting only some users or geographical areas, or if it is something more widespread such as WhatsApp is down or totally out of service.
A similar service is IsItDownRightNow , the only thing that instead of being based on user reports, shows the result of the tests that the website itself performs directly against WhatsApp servers to know if it is down or not.
But if we prefer, we can also check the WhatsAppStatus profile on Twitter. If the problem is generic and the messaging app is really down and does not work, there is probably a statement on the social network.
Detect if the problem is yours
If after consulting these services or checking if a friend or family member works correctly we still cannot send or receive messages on WhatsApp, then we will have the problem. In this case, the most common reason that prevents us from using the tool normally is a poor Internet connection . Therefore, what we are going to do is check the status of it.
The first thing we can do is open a browser on your mobile and try to visit any website. If we see that this site does not load, it is clear that our Internet connection has a problem. In this case, we can try to restart or turn off and turn our phone back on and check if this way the problem is solved and we already have a connection.
If the problem continues, then we can follow the steps below to try to solve it:
We restart our phone or turn it off and then on again.
We download the latest version of WhatsApp from Google Play Store or the App Store.
We go to Settings / Configuration > Connections and turn on and off Airplane mode .
We must make sure to activate the connection to mobile data in Settings > Connections > Data usage > Mobile data .
Go back to Settings > Applications > WhatsApp > Mobile data and check that the Background data option (or Background data) is selected.
We deactivate and activate the Wi-Fi connection again in Settings > Connections > Wi-Fi .
We try to connect your mobile phone to a different Wi-Fi network.
We make sure you have activated the option of using Wi-Fi in suspension.
We turn off and turn on the router of our Wi-Fi.
We contact our mobile phone provider to ensure that the Access Point Name settings allow non-network traffic.
We update the operating system of our mobile to the latest version.
If we have problems using WhatsApp with a Wi-Fi network to which we do not connect normally, we will have to contact the administrator of that network.
We make sure that our connection does not depend on a managed Wi-Fi network, such as your university or work network, as it could be configured to block or limit certain connections.
WhatsApp is not compatible with proxy services or Virtual Private Network (RPV), so if we use some of them, we will have to stop using them.
If we still detect that we cannot share messages, we will have to contact our operator to check the status of the service. It is possible that there is some incident and we do not have mobile data at that time.
We may realize that the problem of not being able to send or receive messages through the messaging app is with a contact in question , being able to send messages to other contacts without problem, so it is possible that that person has blocked us. In this case, we can't do anything, just wait for him to unlock us.
WhatsApp itself warns that this type of problem when sending and receiving messages may also be caused by not having completed the initial verification process . Something that can happen to us if we just installed the app on a new phone, for example. In this case, we can uninstall and install the app again and make sure the process is done correctly.