Imagine that you go to the dealership, buy your car and when you leave they tell you that you can only fill up the tank at X gas station chain. It would seem absurd and a joke to all of us, right? Well, something similar or even worse happens with printers. And there is no manufacturer that does not carry out this practice. Unfortunately for Canon, trying to force the purchase of its cartridges is becoming a frog, since the shortage of semiconductors is such currently, that they do not have chips for their ink cartridges.
A dubious practice that turns against its masters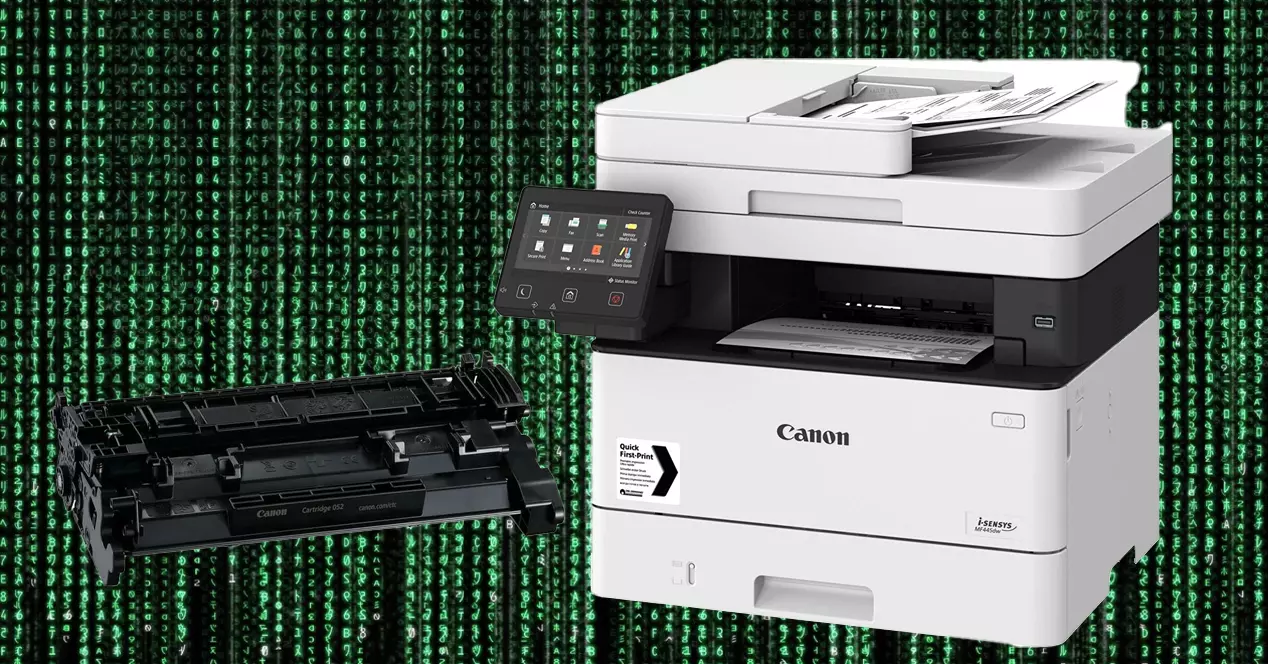 Whether you buy an ink printer or if you opt for a laser, all original spare parts today have a chip in the cartridge, whose functions are very varied. They control the remaining ink level , store information about the color of the toner or cartridge and… most importantly. They let the printer know that it is an original cartridge. How? Well, through a complex DRM system .
This does not mean that you cannot mount compatible cartridges in your printer. Sure you can — and they're worth much cheaper — but you risk your printer not working properly. It will constantly tell you that your cartridge is not original, it will control the ink levels poorly and it will give you endless headaches so that in the end you end up going through the box.
On the other hand, the "pirate" world behind printer ink is absolutely fascinating. The fake cartridges get the original chips, they are reset, the batteries are changed … a show.
Canon explains how to bypass your own crash
Well, Canon is struggling with chip supplies for its laser multifunction printers . But of course, as toner is a complementary good, they cannot stop manufacturing it and leave all their customers without consumables. What can they do then? The decision of the Japanese has been clear and simple: to start selling ink cartridges without DRM chips .
Luckily, Canon printers are quite permissive when we put a non-original spare part , and this is what Canon itself has wanted to convey to its customers, both on its support website and via e-mail. A series of guides have been published to "bypass" the error in each and every one of the affected printers. However, if we look closely at the steps shown by Canon, we could say that avoiding the problem is as simple as ignoring the innumerable error messages that the machine is going to give us, each one with its peculiarities, of course. Once that is done, you will be able to use the printer without problems, although you will not have statistics on the remaining ink levels.
Verkehrte Welt: dank Halbleitermangel produziert Canon jetzt offenbar Tonerkartuschen ohne "Kopierschutz" und verschickt Rundmails an Kunden mit Hinweisen wie man die Fehlermeldungen zu gefälschten Kartuschen umgeht.

– Mario W. (@mariowitte) January 7, 2022
The semiconductor supply crisis may continue to nag during 2022. In the case of Canon, it is true that it seems that the problem of its toner is relatively easy to solve . However, they point out by various forums that, in the case of HP printers, solving the problem would not be so simple, since the DRM not only controls the same as Canon's but also has region blocking , and the printer It stops working the moment it detects a non-certified cartridge, whether it is original or not.