The appearance of colors on a monitor has a lot to do with the hardware we use, but also with the color profile and the adjustments we make. For this we can calibrate the color of a screen in different ways in Windows , for example. This is precisely what we are about to talk to you about in these same lines.
At the same time we must bear in mind that calibrating the colors and other adjustments such as brightness, saturation or contrast, is not always easy. For this we can use several ways as color calibration tools to do the work for us. Similarly, Windows 10 has a built-in color calibration feature that can adjust the appearance of colors. And it is that there are many benefits that we can obtain from all this, especially if we take into account the amount of hours we spend in front of the screen in these times.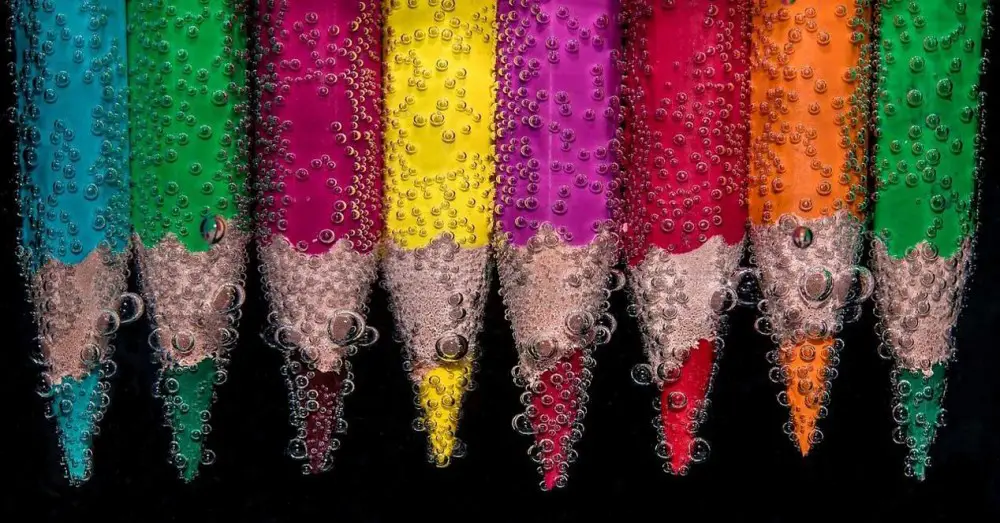 Why do I need to calibrate the screen color
At the moment in which we acquire a new screen for the PC or if we simply want to optimize the one we have, this will help us. And it is that carrying out a good calibration of the screen will help us obtain more real and intense colors. This is something that we will notice clearly when working, playing, watching video , etc. And there are many uses that today we make of our PC based on a Windows system, so we want everything to look its best. For this we can use many methods, including the calibration that we are going to talk about.
Moreover, knowing all this, more and more users are opting to buy high-end screens and thus enjoy more and better their equipment . But of course, no matter how good it is, if we do not configure it properly, we may be wasting its capabilities, or at least part of it.
As we told you before, this is something that we can carry out in different ways, including the Windows 10 function. This tool allows us to calibrate the screen without the need for any additional software or hardware, as we will see. To give you an idea, this is a process that helps us to obtain colors more similar to what we can actually see with our eyes. Thus, by regulating the primary colors that are green, red and blue, in addition to brightness and contrast, we are no closer to reality.
This is something that can be carried out both for personal or leisure reasons, as well as for more business reasons. In fact, in this second case, hardware elements such as a spectrometer or colorimeter are usually used, which are more precise.
Calibrate the screen with the Windows function
We have already mentioned that the Redmond system has an integrated function to calibrate the screen and achieve more realistic colors. This is what we will see next to, with a few clicks of the mouse, improve the vision of those colors that the screen offers. The first thing we recommend when the case comes is that you have the monitor on for a while before starting with the settings.
How to Access Calibration Settings
We will also have to reset the monitor settings to factory settings so that our changes do not interfere with the calibration process. We must also disable additional Windows elements such as the Night Light function. Thus, we are going to open the Windows Configuration application through the Win + I key combination. In the window that appears, we go to the System section and in the left panel, Screen.
Next we go to the Advanced screen configuration section that we find a little further down. After this we click on Show the properties of screen adapter 1, which opens a new window. In it, we go to the Color Management tab and click the Color Management button.
Calibration options in Windows
This will lead us to another Color Management window and now we are going to go to the Advanced Options tab. This is where we see the Calibrate screen button to access the Windows color calibration tool.
Finally, the screen color calibration tool will open, so we only have to click on the Next button. Well, the first thing we find is the adjustment corresponding to the gamma value that we adjust with the bar that we see on the screen.
Next, we will have to do the same with the rest of the parameters that this Windows function presents us with. A window will appear to adjust the brightness so that it is the closest thing to the central image. This is something we have to do through the monitor's own settings to increase or decrease the brightness. We have to do something similar with the contrast making use of the monitor settings as well. What we have to achieve here is to increase the contrast to the maximum value and that we continue to see the buttons and wrinkles of the shirt in the exposed image.
On the other hand we find a new window that will help us correct the dominant colors. This basically helps us to obtain a neutral gray scale, for which we use the samples that Windows presents us. It must be taken into account that the degrees or levels of modification that we carry out here with each of these parameters will depend on each screen or the sensations of each one. All there is to look for here is a little precision in the settings, something that Windows 10 tries to help us with.
When we are finally done with the entire calibration process, we can see the previous settings and compare them with the current ones. To do this, we only have to click with the mouse on the Previous Calibration and Current Calibration button. This is something that we can repeat as many times as we need to achieve what we are looking for in terms of screen color.
Calibrate from the NVIDIA Control Panel
Many of us have graphics cards from the popular NVIDIA brand. Well, we will tell you that their software offers us a Control Panel that we could say is a configuration software that has been with us for many years. So much so that its interface is generally considered to be somewhat outdated and not too intuitive.
Despite all this that we tell you, this is a utility that contains a good part of the configurations that we can establish for the graphics card. This is the case that concerns us at the moment, for example. Once we know this, we can open this panel by typing its name, for example, in the Windows search box. Once the corresponding entry appears, click on it.
To access what we are looking for here, we have to go to Screen. Here we already find various settings that we are looking for in order to calibrate the color of the screen from this NVIDIA Control Panel . These are found specifically in the sections on Adjusting the desktop color settings. Also, a little further down in the Video section, we also have an entry called Adjust video color settings.
Programs to calibrate the screen
Similarly, we have at our disposal a series of third-party applications that will help us in all this. These try to greatly facilitate this process that we are talking about in order to see the colors on our screen much better. As we told you, we have several proposals in this regard that can be very helpful, so let's see some of the most popular and used.
DisplayCAL
In the first place we find this interesting proposal that will be very helpful in these tasks that we are commenting on. It is an application that we can download from this link. Say that DisplayCAL offers us a graphical interface to make use of the calibration and screen profiling tools. Therefore we find an open source color management system that uses several measurement instruments and with support for multi-screen configurations. It has a wide variety of settings available.
Free Monitor Manager
Another interesting alternative in this same sense is found with Free Monitor Manager. Here we are talking about an application that is simpler than the rest, and therefore easier to use. Say that it does not offer any reference image to calibrate, but allows us to control other parameters for it. From its interface we control sections such as the brightness, gamma or contrast of the screen. To download this specific software, we can do it from here.
Calibrize
On the other hand we have Calibrize, an application to calibrate the monitor that offers us some images as a point of reference. It also gives us a series of more precise instructions to achieve a much better calibration in Windows. Say that additionally we can specify in the program that it periodically reminds us to recalibrate the monitor. We can test all this in a simple way from this link.
Quickgamma
Now we are talking about a slightly more complex application both in functionality and in use. For all this, the application provides us with black and white bars that act on each of the basic colors: red, blue and green . This will help us so that we can see the changes when calibrating the screen and getting what we are looking for. This offers us much more precision in the calibration process in Windows. If you want to take a look at this specific program, you can do it from here.
Hardware calibrators for greater precision
As we mentioned before, some more professional users or those who simply need greater precision in this type of task, use other types of calibrators. So far we have shown you some interesting software solutions for all this that we tell you, but at the same time we can use hardware devices for all this that we tell you. Of course, as you can imagine, these are products that have a cost, so we must seriously consider whether the investment will be worth it.
X-Rite i1Display Studio
This is a product for advanced monitor calibration that presents us with intelligent profiling with adaptive technology that optimizes the results. With this we will obtain maximum color precision on each screen that we calibrate. The product is responsible for adjusting the profile of the monitor, correcting the loss of contrast caused by the brightness that affects the surface. It also makes ambient light measurements and measures lighting conditions to obtain optimal luminance. The supported video standards are NTSC, PAL SECAM, rec. 709, rec. 2020 and dci-p3.
Datacolor Spyder
Here we find another device similar to the one mentioned before with which we can calibrate the monitor in just a couple of minutes. In fact it can be said that this is a much faster models than its predecessors in the process as such. Also here a new lens-based color processor is used that achieves high color fidelity. We will have the possibility to control more aspects of the image on the screen and with total precision. On the other hand, we can also see the before and after to compare the changes first hand.
Reset default color settings
As we have seen in these lines, we have several ways when it comes to calibrating the screen of our PC in Windows in the best way. One of the ways through the operating system itself, another is with third-party applications, and more. Therefore, if you are one of those who demands the most from the PC, you like photo editing, you want to see videos in the best way, calibration is something basic. As we mentioned before, this allows us to see that the colors are as real as possible.
But it can also be the case that, for whatever reason, we regret the changes made to the screen calibration. That is why, at this point, we are going to show you how to reset the color settings on your screen with Windows 10. We already told you that the system has a color management function. To do this we have to access the Settings application again with the Win + I key combination.
Once here we go to the System / Screen section where we click on the Advanced screen configuration link. Here we click on Show the properties of screen adapter 1 so that the window we are looking for appears.
In this, as before, we go to the Color Administration tab and click on the button with the same name. Then we can go to the Advanced options tab . Here we will find a series of default values of the Windows 10 color system. Also in this window we see several ICC color rendering settings for WCS gamut assignment.
Well, in order to restore the default color settings on your screen, all you have to do is set all these drop-down lists of values, to their Default value. As we mentioned, this is something that we recommend that you carry out with each of the drop-down lists that appear in this section. From there, once everything returns to its factory settings, if we wish we can start the calibration process again, but from scratch.