We are facing two smartphone brands, realme and Xiaomi , although currently they are not equally well positioned in our country. However, this does not mean that initially one option is better than another, and that is why you have to know how to distinguish what is better. Therefore, we must see the main differences between both Chinese brands of smartphones.
What is clear at first is that both manufacturers are in themselves some of the 'youngest' phone companies that have landed in Spain. Although, as we will see later, the different aspects in which these two mobile device companies differ are remarkable. Therefore, it is time to see which one is better than the other.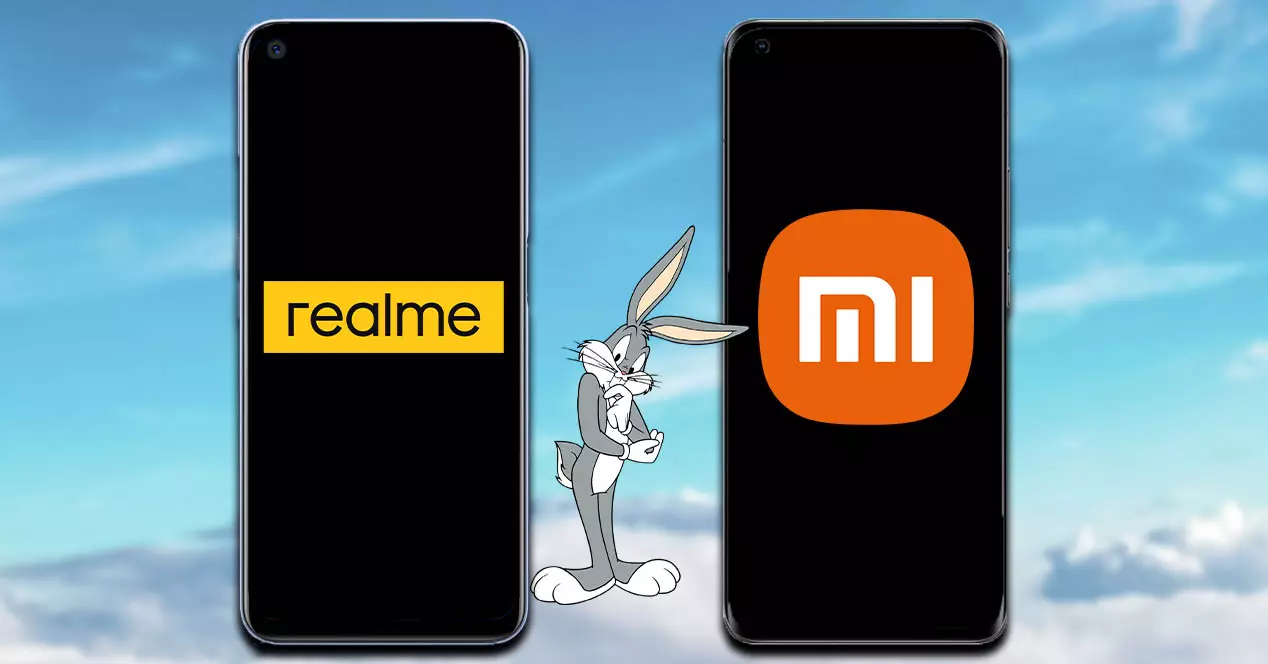 How are they alike?
Before going on to distinguish the first differences to find out which brand is better than the other, the truth is that you have to go to the similarities that you can find between the two companies. The first thing is that we are before two brands of smartphones that come from China, in addition to the fact that both have 'young' brands as we said before.
Competitive prices
As we can continue to see today, both phone brands launch different mobiles with impressive features at really competitive prices. So they are fighting in the same direction, offering great smartphones in terms of features, but at a cost that more people can afford.
Own software
Both have their own customization layers , Xiaomi is developing the MIUI 13 version, while the other smartphone brand is working on Realme UI 3.0 . They are similar in terms of design and functionality, so it is more a similarity than a true differentiating aspect between both Chinese companies. However, when it comes to updating its smartphones, Xiaomi manages to do it in a faster way.
The differences
To begin with, Xiaomi has been established among us for a longer time, since it officially arrived at our borders in November 2017. In addition to the fact that we can already find official stores of the firm in Spain. Unlike Realme, which arrived in Spain in October 2019 and still has an online store, as well as different authorized distributors.
And not only this, another of the great differences that we find between both companies is the breadth of their respective catalogs. Here again Xiaomi gets its way, since it is the mobile firm that has a greater number of terminals compared to Realme.
Also, it must be borne in mind that one of the strengths of this Chinese firm is that it not only has all kinds of ranges, from smartphones from the entry-level to the more 'top' range, but it also has two sub-brands like Redmi and POCO with which it manages to further expand its repertoire of mobile devices.
Therefore, if we compare both manufacturers in this regard, it is clear that it has not yet reached the level of Xiaomi in Spain , since the range of possibilities that we have within this firm is more limited. Although, that does not mean that we find different ranges within its catalog, only that the purchase options will be smaller.
The best choice
After seeing the similarities and differences it is time to move on to the final decision. Although not before making it clear that, as much as both companies have all kinds of smartphones, the truth is that Xiaomi has more mid-range and high-end models with more elaborate and premium finishes, while Realme barely has a few phones.
It is always difficult to choose a specific manufacturer, however, in this case the trump card is for Xiaomi, since it has a larger catalog, so the possibility of finding the ideal smartphone to meet our needs will be easier. In addition, both phone manufacturers are quite similar in price.
And not only this, but on the subject of software updates MIUI also wins, although in recent times it has had to face all kinds of criticism for the continuous errors. Even so, it is one of the most loved layers, as it has all kinds of functions.