Security when logging in to protect your data and, after all, your privacy is one of the factors that most people worry about today. Users spend all day in different applications and websites where they have to authenticate and it is very important to be sure that nobody else does it for you. Therefore, in this post we bring you a compilation of applications that will ensure that you and only you log in to your different accounts.
What is two-factor authentication?
Two-step authentication is one of the most secure ways for a user to ensure that no one but him, or whoever has the proper credentials, can log into an account. Nowadays, people's privacy is a fundamental point since, if someone is able to log in for you, they could perfectly supplant your identity. To avoid this and give users tools to solve this problem, two-factor authentication or two-step authentication was born. Below you have a series of applications that will help you carry it out.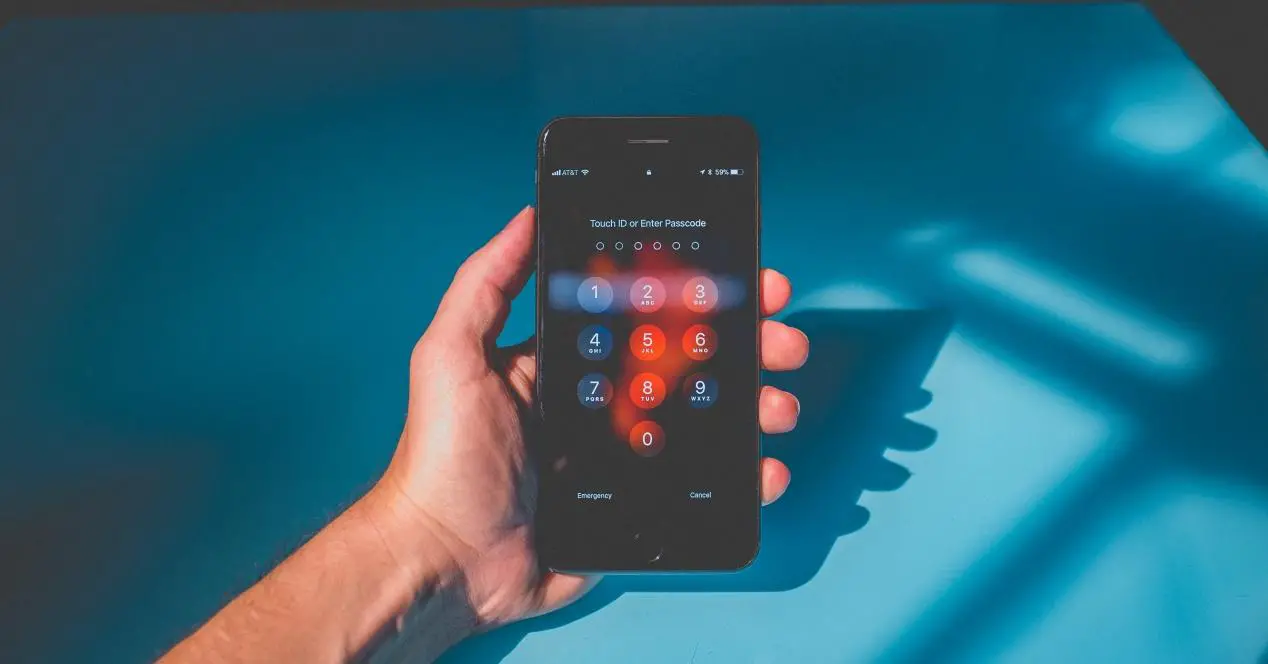 When choosing an application that helps you with this, that is, that is capable of ensuring the necessary security through two-step verification, we believe that you have to know certain fundamental points that they have to comply with to offer a service of quality and that it is really usable. Below you can find a series of important points.
Compatibility with several services, this is a fundamental point unless you want to have several apps dedicated to certain services such as Google or Microsoft.
The security of the application itself is vital, check what the app will do with your data.
OFFLINE mode to be able to generate these codes despite not having an internet connection.
Synchronization with several devices to be able to use the app regardless of the product you use at all times.
Free apps for secure login
In the App Store there are applications that are used for many things, and always, in most themes or groups of applications that have a specific function, there are two divisions, paid applications and free applications. In this case, we are going to start by talking about free applications, that is, those for which you will not have to pay absolutely anything to be able to use them.
Google Authenticator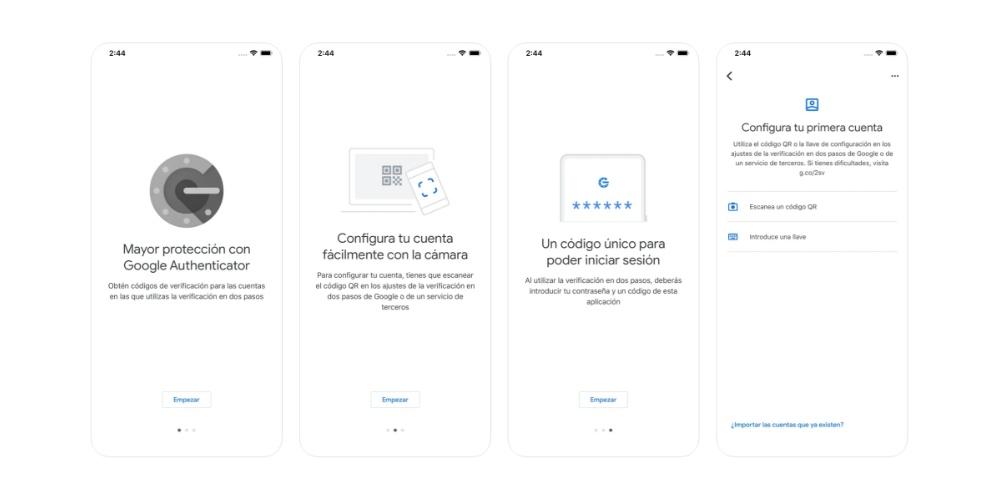 We begin the compilation with the application that Google itself has thought and developed to provide users with that function so necessary today, such as two-factor authentication. Google Authenticator works with the two-step verification system of your Google account thus providing an additional level of security whenever you log in.
This process works as follows, whenever you log in with your account the system will ask you for your account password, of course, but also a verification code, which in this case you can generate with this app. In addition, with this application, once you have it configured, you will be able to create codes without having to have a network connection or mobile data . It also has the possibility of making an automatic configuration through a QR code .
Microsoft Authenticator
We continue to advance in the compilation and we continue talking about applications created by true technological giants. Before we talked about the Google app and now it is Microsoft's turn with its Microsoft Authenticator, the application to be able to perform two-step or two-factor verification, whatever you want to call it.
Without a doubt, the process of logging in with this application is easy, comfortable and most importantly, secure. To do this, all you have to do is use your phone instead of the password to log in with your Microsoft account, since on your device you will receive a notification that you will have to approve to log in to your account. In addition, both the fingerprint, Face ID or PIN number work in this case as a second layer of security. After this you will have access to all Microsoft services.
Authy
Authy is one of the most famous applications that provide users with the peace of mind and security of having two-factor authentication when logging into their different accounts. In addition, unlike the Google and Microsoft apps mentioned above, with Authy you will be able to authenticate yourself in numerous services and applications .
This application consists of the creation of secure tokens with two verification steps . In addition, all the information will be stored in the cloud so you will not have to worry in case you lose your device. It is also multi-device and has the possibility of generating these tokens even when you do not have an internet connection.
2FA Authenticator (2FAS)
This application is very simple and also free, which gives you the possibility of using two-factor authentication to log in to your different accounts. In this case, the way to carry out this process is with the generation of one-time passwords that are based on time and PUSH authentication. This way you can protect your account from all hackers.
In this way you will have a double layer of security , first you will have to enter the password for said application or web service, and then the one-time password generated by 2FA Authenticator. It is an ideal way to have that peace of mind that your account and privacy are well protected.
Strongbox – Authenticator
In this case we want to talk to you about Strongbox, a very simple authentication application that works, how could it be otherwise, with two-step authentication in order to help all users to have their accounts well protected and safe from everyone those internet intruders.
One of the great advantages of this application is that you will never need to be connected to the internet to be able to generate the corresponding codes to log into your device. In this way, you do not record any personal data. In addition, it also applies an additional layer of security with Touch ID and Face ID.
LastPass Authenticator
LastPass Authenticator is an application similar to the one offered by both Google and Microsoft, that is, what they offer the user is the possibility of having that security provided by two-factor authentication in their applications, in this case with your account that you have in LastPass, but it also supports services that support Google Authenticator 2-Step Verification.
For this, what you can achieve with this application is to generate authentication codes when logging in . These codes last only 30 seconds and are 6 digits long . In addition, you can additionally have the app send you an SMS code with which to add one more point of security.
Hennge OTP
It is an application whose main objective is to increase the security of users when logging into different applications or services, all through two-step verification. Also, unlike other apps, in this case Hennge OTP supports different authentication sources .
You can use as many QR codes as URLs copied to clipboard to add authentication settings. It works with services like Dropbox, Evernote, Facebook, GitHub, Google accounts, Microsoft accounts, WordPrees and a long list of applications, services and websites that are used daily by thousands of users.
Those that are paid, but that offer extra security
The time has come to talk about paid applications and, obviously, being paid, they have extra functions that in some cases can really be differences depending on the needs and demands of the user. It should be noted that all applications are free to download, but inside they have extras for which you will have to pay. However, if you do not need to use these functions, you do not have to pay absolutely anything.
1Password – Password Manager
Undoubtedly, if we talk about secure methods to manage passwords and the fact of logging into different applications and services, there is an application that is well known by the vast majority of users due to the great service it offers. This is 1Password, one of the most used applications to manage the passwords of all users.
However, in addition to being able to safely manage all your passwords, with 1Password you also have the opportunity to use two-step authentication to log in to all the applications or websites for which you save your password, but it does so in one Different way since, in addition to saving passwords, you can also save verification codes to use when you need them.
Step Two
Let's talk now about Step Two, an application that has a very elegant and modern appearance , without a doubt, a really attractive aesthetic to hide in its interior enormous potential and above all, a function so necessary for many users such as double authentication factor when logging into web applications and services.
The design of this app makes it very simple and intuitive to use it, and something different is also that it has an extension to use with Apple's browser par excellence, Safari . All your verification codes are stored in iCloud so that you can easily have them available on all your devices.
TOTP Authenticator – Fast 2FA
TOTP Authenticator will allow you to quickly and securely protect all your accounts by adding two-step verification. This app brings together the best security practices, so that users who choose to use it can be completely confident that their information, their data, are perfectly protected.
This app uses unique tokens on your device that are used in combination with your passwords, in a way that helps considerably to increase the security of your accounts. You can use it with Google, Facebook, Apple, Paypal, GitHub, Fortnite, Twitter, Dropbox, Microsoft accounts and a long list of the main services and applications that users use daily.
Which one are we left with?
Whenever we make a compilation of applications, from the editorial team of La Manzana Mordida , we want to give you our point of view and our personal preference, which does not have to coincide with yours. First of all, of all the apps that offer two-step authentication services for free, we choose Authy since we consider that it encompasses a large number of apps and services.
Moving to the side of the apps that offer their paid services, without a doubt we are left with 1Password that can also generate a fantastic synergy with Authy . It is really necessary today to have a service that stores passwords and verification codes in two steps, so we are left with this app.