Games are a very important part of many people, and the truth is that one of the advantages they have is that there are all kinds of games. One of these types is the roguelike or roguelite that focus on perfect combat, a dungeon environment, and also randomness. If these three concepts have appealed to you, then this is the type of game that is made for you. In this article we will tell you the best options that may exist on Mac.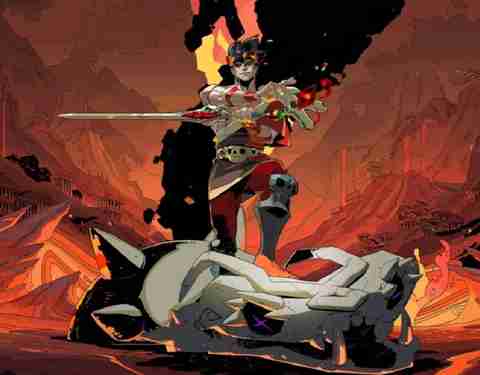 What to look for in roguelite game
The category of roguelite games is too diverse due to the large number of options that are available for the subtypes that exist. In a basic way, roguelites are fighting and action games that are set in a dungeon environment. But the graphic environment is not the most important in this sense, but some of them can become eternal games. And not because they are boring but because they offer a lot of possibilities due to randomness and RNG.This means that different weapons, scenarios or objects can be found in each of the games that will make the experience different in each of the runs that you are going to play. This leaves you many hours ahead. This is undoubtedly a really important aspect when you are going to play a game of this type.
Price is another of the most important factors, but not specifically of this genre but in a general way. If you want to enjoy it to the fullest without any type of impediment or annoyance on the screen, it is advisable not to opt for those that are free. In general, those of this genre of video games are not expensive and offer many hours of entertainment . And the most important of all is that as we have commented previously is that they are well designed in regards to the combat system as they are a fundamental part. This is achieved by relying above all on the most important developers of this type of genre, such as Devolver.
Free dungeon games with Apple Arcade
Apple Arcade is the company's platform that offers more than 100 games through a monthly subscription and the variety is quite high. Here is a compilation of the most relevant.
Exit the Gungeon
Exit the Gungeon is a bullet hell and roguelike genre game set in a dungeon. Armed with ever-changing weapons, an insatiable thirst for loot, and the dependable cartwheel, our heroes must each ascend and escape through their own unique route of increasingly dangerous elevators. Fight the last and most resentful armuertos at a frenetic pace, stopping just long enough to chat with some familiar faces …
The most interesting thing about this game is undoubtedly the randomness it has in regards to enemies, bosses, weapons, objects and also the rooms in general. None of the games that you are going to play will be the same as they are also a spin-off of Enter the Gungeon. In short, this is a game that you must buy in case you like action and dungeons and it is developed by Devolver, which is undoubtedly a plus of confidence to acquire it due to its history of successes.
Towers of Everland
In this game the elements of exploration, combat and RPG combine to create an incredible experience that offers a true adventure within a developing journey that will keep you coming back for more. It puts a challenge ahead of you to be able to conquer all the towers that you have in front of you with an infinite variety. This means that no two games are totally alike thanks to the randomness that is undoubtedly a basic characteristic of roguelike.
You will have no excuse to get bored with this game. You have missions to complete, adventures to enjoy, towers to climb as well as enemies and weapons to fight and discover. This makes you have many hours ahead of fun and all within Apple Arcade. It is also a game that developers do not abandon by releasing different updates periodically, also highlighting that it has had very good success.
Wonderbox: create adventures
Creating and exploring are the essence of Wonderbox, an action-adventure game that takes place in beautiful dioramas including dungeons. Discover a constantly growing universe with your friends and family, and create and share your own adventures. The road ahead with the adventure mode will be full of puzzles and platforms for you to enjoy throughout the entire adventure. It will offer you many hours of pure fun without a doubt on your Mac.
In addition to this adventure mode, it also includes a creation mode so you can design the adventure yourself. You have everything you need: blocks, characters and objects. They have a predefined operation and allow you to create a complete adventure with the same tools that we use. You will see that the blocks come together as if by magic to form spectacular structures. In this way you can create your video game without knowing how to develop.
More roguelite style on the Mac App Store
It is not necessary to have an Apple Arcade subscription to be able to enjoy incredible games on Mac. Through the App Store you can also find very good Roguelite options as we show you below.
Baldur's gate
Forced to leave your home under strange circumstances, you are drawn into a conflict that has the entire Sword Coast on the brink of war. Soon you discover that something more sinister than you could ever imagine is being hatched … This is how this game is presented that mixes role-playing categories with a touch of roguelike thanks to the dungeons that it includes throughout the entire route that you have to continue throughout the story.
The game itself includes an original campaign of 60 hours of gameplay, starting with creating your character to your liking both in physical characteristics and statistics. Keep in mind that the content paid for with this game is enough to fully enjoy the campaign. But if you end up falling in love with the game, you can pay inside for the different expansions that will give you access to new maps and also to new missions.
Dark Dungeons
Enter the dark dungeons of legendary monsters as the bravest hero ever known. Choose your favorite hero and equip him with weapons, magic potions, legendary items, and explore the secrets hidden in the dark dungeons. All this set in a really classic design and very similar to Arcade but keeping those dungeons. The truth is that it can give many hours of fun because although it has an old and very pixelated design, it still maintains the magic.
Fight with the infamous classic horror monsters: Dracula, Frankenstein, the Werewolf, the Mummy, and the Fishman, destroy hordes of zombies, and fight with the powerful elemental creatures of Fire, Water, Air and Earth. Also during the game you will be able to collect different objects that are collectibles such as gold, gems, treasures and rare items.
Icewind Dale: Enhanced Edition
Venture into the Valley of the Frozen Wind, a harsh and unforgiving territory inhabited only by the most tenacious of people. Confront the ferocious beasts that live on the snowy peaks and face the evil that threatens to wreak havoc on the world. This is a game that was released in 2000 but it is still highly recommended because the mechanics have been extrapolated to today by mixing the role with the atmosphere of a dungeon.
This version includes dozens of new spells and items such as armor and magic weapons. Also, if you want to create your own adventurer team, you have 30 kits at your disposal to be able to design it to your liking. This base game includes a campaign that will offer you 60 hours of gameplay with all the DLC that were released that will give you much more content.
Steam also offers titles in these formats
The Steam platform also offers games that are compatible with the Mac. It is not limited to Windows and without a doubt some of its titles must be taken into account due to the quality they have and the great participation of the developers in this online store.
The Binding of Isaac: Afterbirth
The Binding of Isaac tells the story of Isaac, a boy who escapes from the basement of his house when his mother begins to hear the voice of God demanding that he make a sacrifice to demonstrate his faith. The objective that Isaac has in front of him is to defeat all the enemies that are ahead and even his own mother. The story unfortunately takes a back seat, as it is really complicated from time to time and is only shown when the different runs are completed.
Mechanically we are facing a random dungeon game in which you direct Isaac or some of his brothers who have different statistics. Damage, attack speed or life will ultimately determine if the game goes well. All these statistics will vary depending on the objects that you find that are generated automatically, each game being completely different from another. Keep in mind that Isaac is a game that has a really complicated learning curve and has a high difficulty. Getting in can be difficult but getting out is practically impossible until you get 100% of the achievements.
Developer: Edmund McMillen
---
Hades
Hades is undoubtedly one of the best dungeon games you can find. It has been considered by many media as the GOTY of the year of 2020, this being a really important recognition, especially when talking about an indie game. It is a dungeon exploration game that combines fast action with a very immersive atmosphere. In addition, the story is worth reading and understanding because it is very well presented and explained to the public.
Obviously you have to like fast combat as it focuses on that. In not thinking too much and defeating all the enemies quickly with the magic that you possess. You must unleash the wrath of all the Olympian Gods such as Zeus or Athena. These will grant you the necessary blessings to have the greatest possible that will allow you to defeat all the enemies and fulfill the missions that arise.
Developer: Supergiant Games
---
Dead cells
Roguelite and metrodivania combined in a single game. This is what Dead Cells poses in a combat that takes place in 2D with a style very similar to that of Dark Souls, being quite tough and with more than 50 weapons and spells ahead. The progression is not linear and you should always go back when you have a new power or simply follow the path that best suits your way of playing on a regular basis.
In Dead Cells, having a good exploration skills is highly rewarded to be able to find secret rooms, hidden passages or enchanting landscapes. All the levels are interconnected and the progress unlocking of access to the entire island provides you with the perfect excuse to always explore. This does not mean that you find obstacles that overcome you and you must practice to overcome them like any roguelite.
Which option is the most recommended?
In this article we have shown many different options but without a doubt there are some games that stand out above others, and that become our favorites. From the writing of La Manzana Bite, we must undoubtedly recommend you to try the Hades game due to how complete it is in every way. A combat that responds in an excellent way, an immersive story and a great variety of objects and magic that will make you not detach from your Mac. The moment you start playing you will want to have fun and it is 80 hours of pure fun to get all achievements of this game.
Another option that should also be recommended is Exit the Gungeon , developed by Devolver. Combine a good fight with a randomness that makes this game totally eternal. If the latter is something vital for you, this is the game that is made for you. Each run is totally different and if you are reluctant to this, we recommend you venture out and try it without a doubt. This is something that can also be found in The Binding of Isaac, although as we have mentioned the difficulty is much higher but you will find a real visual chaos of the game if the combination of objects works out well.