The world of gaming is something that already floods most homes with game consoles, laptops, latest-generation computers, etc. But of course, what if you don't have a powerful team and you also want a fun time? Well, among several alternatives, you have one in which you do not need a computer with great performance, or even install absolutely nothing on the computer: online games. Today we tell you everything you need to know about these online games and we show you a compilation with some of the best options we have found.
What are online games (no download)?
As we have already told you a few lines ago, the greatest benefit that these types of titles provide is that they do not need any type of installation on our computer, since we will reproduce them through our web browser .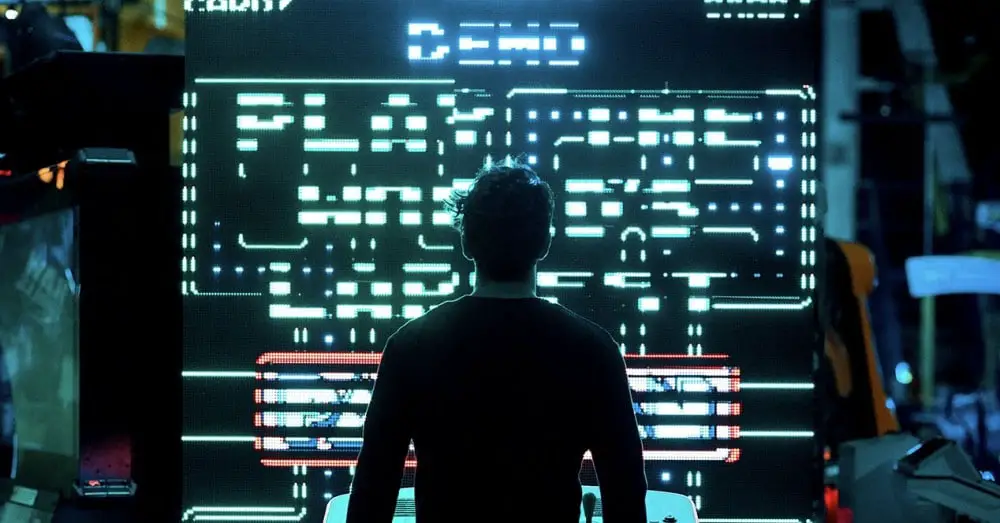 But beware, do not think that these games are a current novelty, quite the opposite. The explosion of popularity for these came in the 90s, where Flash, Shockwave or Java technologies were decisive for many online platforms to begin to integrate these games. Over time, these games began to become even more popular with the arrival of social networks such as Facebook.
Currently, technology has advanced much more and, with it, the quality and possibilities of these online games. Now there is an infinite catalog that brings together those first games, the most advanced in terms of graphic loading and even emulators of great classic titles for consoles and PC. In short, endless hours of entertainment that are just a click away from us and without the need for a state-of-the-art equipment.
Online game repositories
Before going on to show you the best online games that we have selected, we want to make all the available material available to you so that you can choose for yourself. By this we mean that, below, we show you another list with the best websites / repositories where you can find thousands and thousands of online games.
Minijuegos.com : this is a true classic in terms of online gaming websites. In them we can find titles of all kinds and for all tastes: shooting, multiplayer, classics, action, cards, etc.
Archive.org : it is the great internet repository of free content since, in addition to software, we find video material, complete libraries, images, etc. In terms of games, it has an impressive number of titles, including emulators for classic consoles, among which we can find Aladdin, Prince of Persia, Diablo and a long continuation of many more.
Juegos.com : a platform very similar to that of minigames in which, through different categories, we will find many possibilities for games of all kinds.
Board Game Arena : perhaps the largest community that offers board games, but in an online version. Of course, you will have to register to access them.
The classics
Now that you know the basics of online games, let's start looking at the best with this list that we have prepared. We start with those titles that are a delight for lovers of the classics.
Tetris
How could it be otherwise, a game like Tetris had to be in an online version. There are many options to be able to enjoy it online but this choice is perhaps the one that is most reminiscent of its original version.
Tomb Raider
Among other great games from years ago, we have the first installment of the original Tom raider . In it we have to help Lara Croft to fulfill her mission by recovering the fragments of Scion during this graphic adventure.
Worms
Another of the great ultra well known titles is Worms . In this game we took turns fighting against 1 or more players and, with our army of military worms, we had a clear objective: to annihilate everything that was put in front of us. This is the most classic version of the many updates that came later.
The Secret of Monkey Island
One of the most mythical sagas in all of history was the one that began with this title. In The Secret of Monkey Island we will have to help Guybrush Threepwood to become the king of the pirates. Although of course, we will start with trying to become one of them by completing the three tests that they ask us: win a duel of swords and insults, steal a statue and find a buried treasure. This is just the beginning of an incredible adventure.
Sonic
The mythical SEGA Sonic, the fastest hedgehog in the world, also accompanies us in this list with Sonic The Hedgehog, the most classic installment of this game, which would later come out version after version in which different variants of him like his friends.
Pinball
Another of the most classic titles is Pinball , which began its adventures in the arcades (with its physical version) and now reaches our teams through its online alternative. This was also included in old versions of Windows along with the pack of games available for free.
Pac-man
Who does not remember the hours we spent playing Pac-Man . The coconut eater who had to get the highest possible score without being killed by the ghosts of the maze. And if things got complicated, he would catch one of the "fat" points to run after them to devour them.
Aladdin
Aladdin came to Mega Drive in 1996 and showed that the Disney universe had a hole in the video game industry. From there, ports came to many more platforms, and the rest is history. In this case we find the PC version, although the story is the same as in the Disney movie: kill Jafar, the royal vizier, to liberate the city of Agrabah.
Classic Minecraft
As for mobile devices and other less powerful ones, we have the online version of Classic Minecraft . An alternative in which we are in creative mode, ending all the blocks in one fell swoop and in which we can build anything with the materials that we see in the bottom bar. Of course, with this version we can create a small server for other users to enter through the url that the same games general us
Infinite Mario Bros
Nintendo's popular plumber also has an online version. Infinite Mario Bross is one of the adaptations in which we will have to help Mario to cross the world, consequently all the possible currencies, fighting against monsters to rescue Princess Peach.
The Ultimate DOOM
In this list we also have The Ultimate DOOM , the extended version of the original DOOM. In this, 4 more episodes are added, with 9 levels, to continue killing monsters left and right.
Devil
Diablo is another of the great games in history. In it, we will have to save the city of Tristan from the war between Heaven and Hell. Thousands of demonic hordes are coming and we will have to do everything possible to save the situation.
Mega addictive
We now turn to those titles that you know when you start playing but, unfortunately, you have no idea when you will finish how addictive they are.
Helmetroyale.io
The first of them is Helmetroyale.io . A mix between Battle Royale and a very Zelda aesthetic in which we will have to fight against the adversaries that we find with the weapons that are inside the chests. Choose the best pistol and equip yourself well to resist your opponents or, if you decide to hide, be careful when the limit approaches you because you will start to take damage.
Agar.io
Agar.io is a very popular game in the online environment for a few years that became popular. We are a small virus that has to collect those little balls to continue growing and, when the time comes, devour other smaller viruses and prevent the larger ones from doing it with you.
Hole.io
The Hole.io case is very similar to the previous one. We are a black hole that has to absorb everything in its path (taking into account the size you have at all times) and try to survive from the attack of other holes before time runs out.
TagPro
TagPro is a "capture the flag" style game in which we will fight with our team against people from all over the world with the same goal: to dominate the opposing team.
Fight to the death
We now turn to games with more action, a fight to the death. In this list you have two of them quite interesting.
Science Kombat
What would happen if Einstein and Pythagoras fight in a match? Well, Science Kombat will show you. In this game we will put great eminences of history face to face such as: Darwin, Einstein, Tesla or Stephen Hawking, among others.
Warscrap
Warscrap is an online shooter in which we will have to fight against other users in multiplayer mode. A game in which we will have to kill all possible enemies to improve our equipment to continue fighting to the death.
Game of Thrones Winter is Coming
As we mentioned before, technology advances so much that it allows us to play titles like Game of Thrones Winter is Coming online . We will have to gather an army to conquer the seven kingdoms. Within your horde you can even have characters from the series since this is the official game of it.
Samurai shodown
If you like Samurai fights, you will love Samurai Shodown in which you will have to fight with all the hordes of enemies that are attacking this warrior.
Your own civilization
Are you a lover of the Age of Empires saga? These games to create your own civilization are dedicated to you.
Freeciv
Freeciv is a game very similar to the dynamics of the original Civilizations but free, and with a multiplayer mode that can be live or in turns.
Forge of Empires
In Forge of Empires, start with your civilization in the year 5,000 BC and accompany it through the different eras so that, little by little, it advances and improves. In the combat section, you will have to gather an army and fight with it on the game board.
Simcity
Certainly, SimCity escapes a bit from the dynamics of civilization development into a city-growth environment. This is one of its most classic versions in which we will have to start from 0 with our city and make it become the best version of itself. So, if what you were looking for were fights and wars, this may not be your game.
Motor addicts
For motor junkies, there are also online titles of every kind imaginable. Here are 3 examples from the huge catalog available.
Moto X3M
Moto X3M is a 2-dimensional motocross game in which we will have to jump over different obstacles, do stunts and, most importantly, not fall off the bike. This type of title became enormously popular with the arrival of the well-known Hill Climb Racing.
Real city driver
Following with more stunts in a more realistic environment we have Real City Driver . Customize the car to your liking and start running, jumping and skidding on all surfaces of this city under construction. If you like to "go crazy" with your car, you will love this title.
Air Toons
Finally, there are also titles for lovers of flying engines. Air Toons is a game of "taking a flag" in which we will have to steal it from our enemy's base as many times as possible and take them to our base before the game ends. It has a fairly simple aesthetic but, yes, you can play some very entertaining games.