The Mac, be it a MacBook Air, MacBook Pro, or any iMac model is a device that many professionals from different sectors use daily to carry out their work. Architects are one of those groups that find in the Apple computer a fantastic tool to work with, especially because of the available applications, which we want to talk to you about in this post.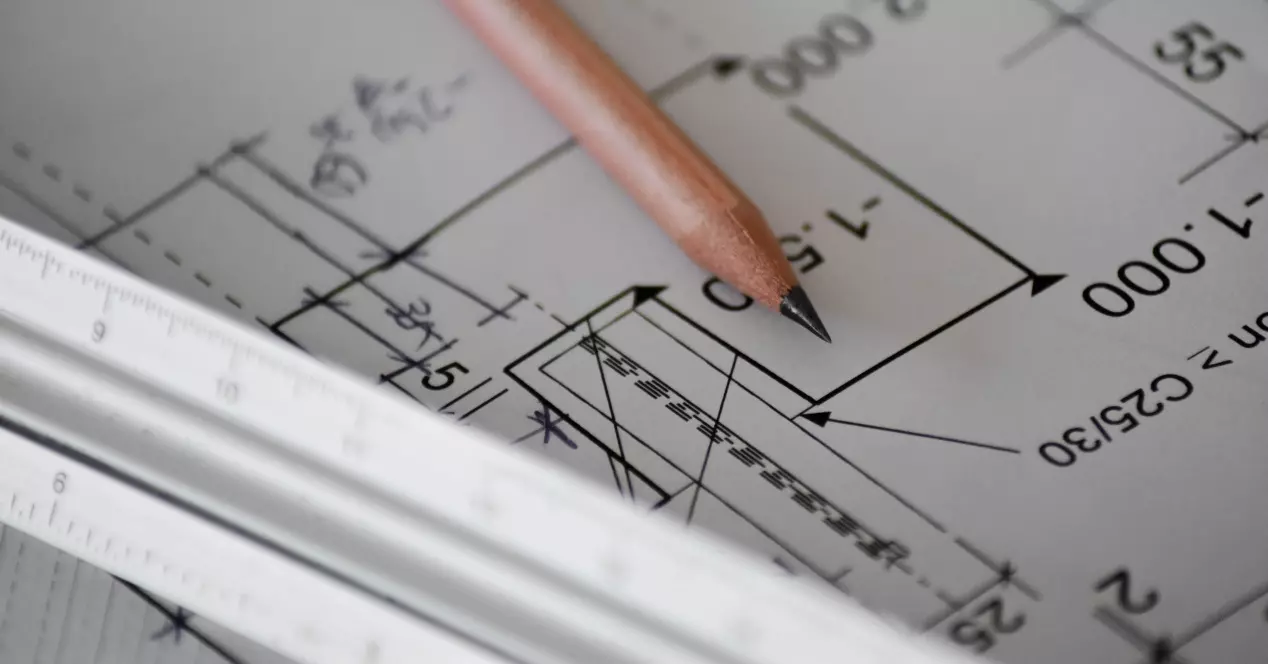 Options that can be used for free
Fortunately for many users, especially those who are starting in the world of architecture, there are applications that offer fantastic services without having to pay a single euro for them. Next we are going to talk about some of these alternatives so that you can install them easily and comfortably on your Mac.
Planner 5D – Interior Design
This app makes interior design easy for all users who want to be able to design their homes or those of other people. You can create fully detailed floor plans in 2D or 3D, as you prefer. It has a catalog of more than 5000 articles with images that will serve as inspiration for all users and their different projects.
The functions that you can use within this app are designed so that they can be used by any type of user. In addition, it is an application that offers a free version, which you can use without any limitation, but it also has a paid version that offers more features and functions.
HomeByMe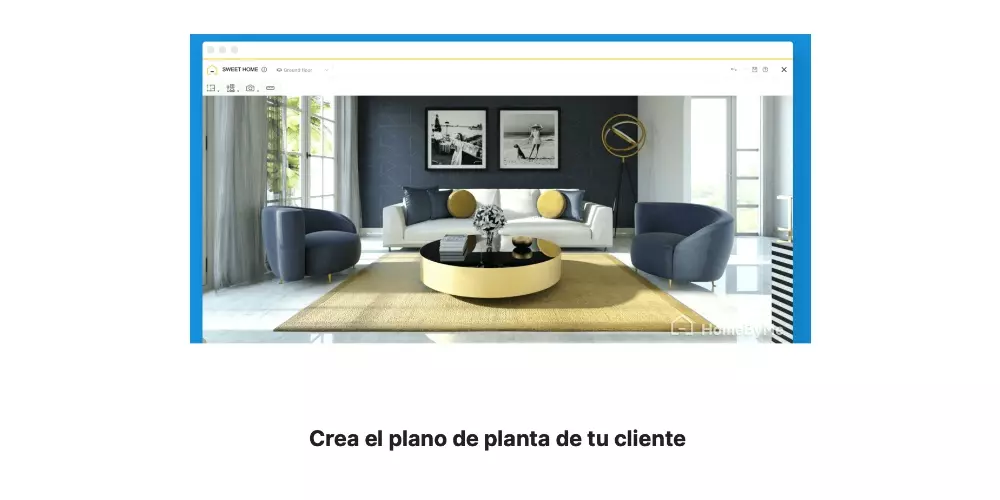 If this application stands out for something, it is for the great graphic quality that it offers to all users who want to make the plans of their house in 3D, without a doubt, a real delight of application visually speaking. It has a large furniture equipment to be able to place in the plans that you carry out.
You can place sofas, beds, tables and all the furniture you want in the place you want, as well as change them whenever you want to get just the result you were looking for. It is designed to be able to share your work in real time with other people or, why not, with other clients. It has a free version and a Pro version for which you will have to pay if you want to use it.
Floorplanner
Has anyone said that 2D and 3D plans can be made in a matter of a few minutes ? Well, that is exactly what gives you the opportunity to carry out Floorplanner, and the name of this solution leaves no room for doubt. It has more than 25 million registered users, who have the option of being able to use the application for free, or add premium functions for which you will have to go to the checkout, that is, always optionally, since the app is fully operational in its free version.
It is an application that is designed for all types of audiences , from amateur personal use, such as an interior designer, architect or rental company. This is because it has a large number of functions, since in addition to being able to prepare 2D and 3D plans, you can also decorate the interior of the home thanks to the large number of furniture that you have on your bench. Without a doubt, a very interesting app.
Blender
This application is a three-dimensional creation suite , but with the peculiarity that it is open source . It is used for the creation in 3D, modeling, animation, simulation and rendering of video to be able to show in a much more visual way the results that architects get after completing their work.
It is mainly focused on presentations for clients, since, as we have said, it is visually very attractive and it is much more favorable to do it this way than with photographs or simple plans. In fact, this app is capable of generating precise architectural models and it may be the tool that many users who are starting in this world of architecture are looking for, since it is also completely free.
Applications that are or are paid
The tools focused on architecture professionals are mostly paid, in the same way that happens with other software focused on other professions. For this reason, below we are going to talk about some of the best applications for which you can shell out your money to have Apple installed on your computer.
Sweet Home 3D
Sweet Home 3D is, surely, one of the cheapest payment applications that you will be able to find for architects. In addition, it is one of the few apps in this compilation that can be found in the App Store. It is an interior design application that gives you the opportunity to place the furniture on the plan of the house in 2D, being able to see a preview in 3D .
This application is specially designed and thought for people who want to design interiors quickly , without many complications. In it you can draw straight, rounded or inclined walls with exact dimensions, insert doors and windows in the walls by dragging them on the plane. Of course, you can add furniture to the plan from a search catalog which is organized by different categories. These are just some of the functions that this fantastic application has.
Sketchup
One of the most popular software in the world is undoubtedly Sketch Up, which is used to make elevations or elevations and cuts in 3D . It is a perfect application to be able to see in detail a finished house just before starting its construction. It also stands out for how easy and intuitive it is to use, without presenting complications on the way to achieving a good result.
Also, if the fact of installing the application is an impediment and you were looking for a web solution, now with SketchUp you also have its web version available through which you can use all the original functions. But beware, it is not the only alternative, but it also has a version for schools, apart from the web version and the Pro version. Finally, if you have doubts about whether you will be able to take advantage of this app , you have a 30-day free trial available.
Roomle
We once again have a fantastic solution for all users who do not want to install any application on their Apple computers, but who do want to enjoy the advantages of a professional solution to be able to make the plans of the different rooms of a house. And that's just what Roomle offers.
By using this application you will feel that drawing with the computer is as easy as if you were doing it with pencil and paper . It is also very easy to add elements such as doors or windows to the design you are creating. All this is also possible to see in 3D and even, if you have an iOS or Android device, in augmented reality.
Homestyler
We continue talking about solutions for all people, especially architects, who have to design a house with all kinds of details. Homestyler allows you to carry out fantastic plans in both 2D and 3D , in order to be able to develop the entire organization that the house will later carry when construction begins.
In addition, it also has a good furniture bench that you can use to, once you have clear the dimensions of the house, easily place them in the places that most convince you. But this does not end here, since it also enjoys the functionality of being able to make a totally realistic visualization of what the house would be like from the inside once you have finished furnishing it virtually. How you can check the steps to obtain the result you want are very simple, since the app is tremendously intuitive.
AutoCAD
Without a doubt, if we talk about programs for architects we have to mention yes or yes to one of the most popular software in this sector , which is AutoCAD. It is the oldest and most stable CAD program on the market . This means that it is an assisted design software with which all users who have it can make 2D and 3D drawings without any problem.
It was thought, designed and thought of in a specific way to be able to create plans with ease , but in addition, it also has specific functions for the concept of paper space and model space. In fact, it is also the benchmark graphic design, interior design and interior decoration program. In short, if you want to have the best of the best, AutoCAD has to be installed on your computer.
ArchiCAD
Finally, we want to tell you about ArchiCAD. It is a 3D architecture program , which has been specially thought, designed and created for architects and interior architects. In fact, it is a program that can be used both for small or interior buildings and for construction projects of very large dimensions.
It is such a complete application that it will allow you to carry out a complete project from start to finish, regardless of whether it is small or incredibly large. As you progress, ArchiCAD will update each change you make in the rest of the views and also in the documentation that is developed automatically.
Which one are we left with?
Whenever we carry out a compilation of applications, from the ITIGIC writing team, we want to tell you which of the options named and described seems most attractive to us, and above all, it can more satisfactorily cover the needs that an individual may have. user of this type.
Therefore, if we have to choose one of the free apps, we choose Planner 5D, since we consider that it is an app perfectly adapted for the public that needs software of this type but for free, that is, for personal use or for those people who are starting in the world of architecture. On the other hand, moving to paid apps, without a doubt the queen of the sector is AutoCAD, and therefore, it is the option that we are left with.