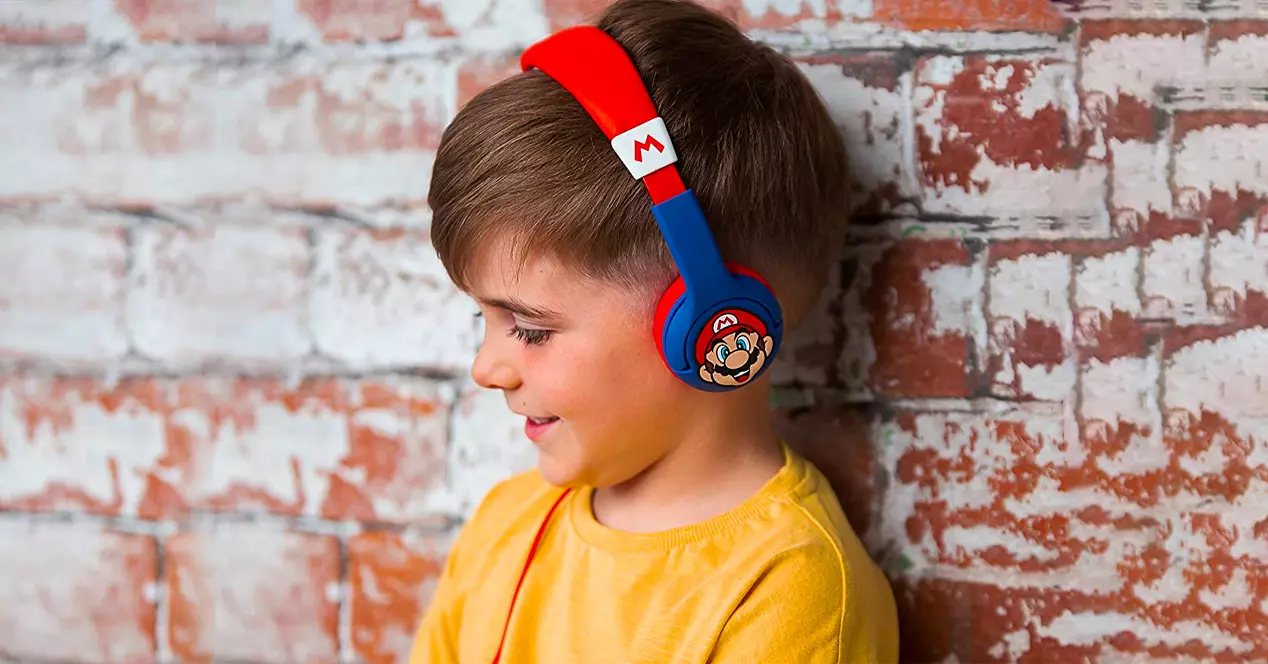 The truth is that many of us use headphones much of the day to listen to music, watch a series, play games and much more. But of course, when it comes to the little ones in the house, alarms go off and certain questions go through our head such as whether they should use headphones or what characteristics they must meet so that they do not damage their ears. Today we tell you everything you need to know about headphones for children , in addition to showing you a recommendation of the best models on the market.
What to consider buying headphones for children?
First things first, is it harmful for our children to use headphones? The short answer is no, but as long as they meet a series of characteristics and recommendations.
According to the World Health Organization, young people should not be exposed to the use of headphones daily for more than 8 hours with a maximum volume of 85 dB , or no more than 15 minutes if the sound exceeds 100 dB . Any exposure that exceeds these values could lead to premature loss of your hearing, as well as a number of other hearing problems.
For this reason, almost all headphone models designed for children have a noise limitation of those 85 dB. In this way, without letting them decide when to use them and when not, it will be difficult that no matter how much they turn up the volume they end up causing damage to their hearing system.
Best headphones for kids
That said, and now that you know the recommendations that an organization like the WHO establishes for this type of equipment in young people, it is time to get to know some of the best models that are available on the market.
To make this work a bit easier for you, we have selected some of them that you can buy right now through Amazon.
Gorsun Headphone for Kids
The first model that we want to recommend is, in turn, the cheapest with a price of around 17 euros . It is these headband type headphones from the Gorsun brand, which have a jack cable for connection and, of course, with the limitation of 85 dB. We can buy it in 3 different colors, or if we need two there is an interesting pack with which we can save some euros.
OTL Headphone (Wired) for Kids
If your son or daughter likes the characters of Super Mario, Harry Potter, Pokemon or the Paw Patrol , you are in luck with this model from the OTL company. Within the Amazon link you can access all those models with themed designs for those drawings and some others. It is a headband headset that you can use through the jack cable and, of course, it has the 85 dB limitation to protect your ears. Depending on the model, the price varies but, for example, that of Super Mario is around 20 euros .
Zamkol Headphone for Kids
However, if what you need is a wireless headset for your son or daughter, one of the cheapest options is this one from Zamkol that stays at 24 euros . This model is only available in blue with orange pads. Of course, they are headphones with a headband that will cover the ear of the smallest to isolate them from ambient noise. It has a microphone, in case you need it for an online game and, of course, it has the hearing limit that we mentioned.
Motorola Squads
The manufacturer Motorola has several models of headphones on the market, including the Squads 300 adapted for children. It is a headband model, available in blue or pink, it connects through Bluetooth connectivity or by cable. The cushion is made of antiallergic material with BPA. Its price is about 25 euros .
Wireless OTL Headset for Kids
We repeat the OTL manufacturer's headset but, in this case, it is a wireless model that connects via Bluetooth. In addition, we only have the Super Mario version available, with the typical colors of the character. This equipment is available for a price of 29.95 euros and, how could it be otherwise, has the hearing limit of 85 dB.
LEXIBOOK Spiderman Earphone
However, if the little one at home is more of a spider-man lover, you have this Spider-man wireless headset designed for children. It has the hearing limit of 85 dB, can be connected by cable or Bluetooth and has different buttons to control the sound that is transmitted through them. If price is 29.99 euros .
JLab Audio JBuddies Studio
Another very interesting option is the JLab Audio JBuddies Studio . Some headphones available in gray but with blue or purple details. This team has a price of around 34 euros . It has volume control from the body itself and a microphone. Its battery can be extended, according to the manufacturer, up to 13 hours of use. It incorporates the limit of 85 dB to protect the hearing system of your children.
ONANOFF Buddyphones Wave
Finally, we wanted to recommend you this ONANOFF Buddyphones Wave . We can buy it with 4 different patterns so that it adapts to the tastes of our children. Specifically, this equipment has different sound levels, which we can adapt according to the age of our children. It has Bluetooth connectivity and its autonomy, according to the manufacturer, is about 20 hours of use. Its price is about 70 euros.