With the end of the holidays many of us find ourselves looking for a new job to fulfill our job ambitions. Although there are many Internet portals where to register and wait for offers to arrive, the curriculum is still the fundamental tool for finding employment. But with all competition that exists for the same job, it is common for a CV to be discarded without being read.One of the most effective methods to give visibility to your curriculum vitae is to make it stand out from the rest. For this it is recommended that you use a tool designed specifically to create resumes and luckily, the Internet is full of them.
In this article we are going to show you what we consider the best free online resources from which you can create professional resumes in just a few minutes.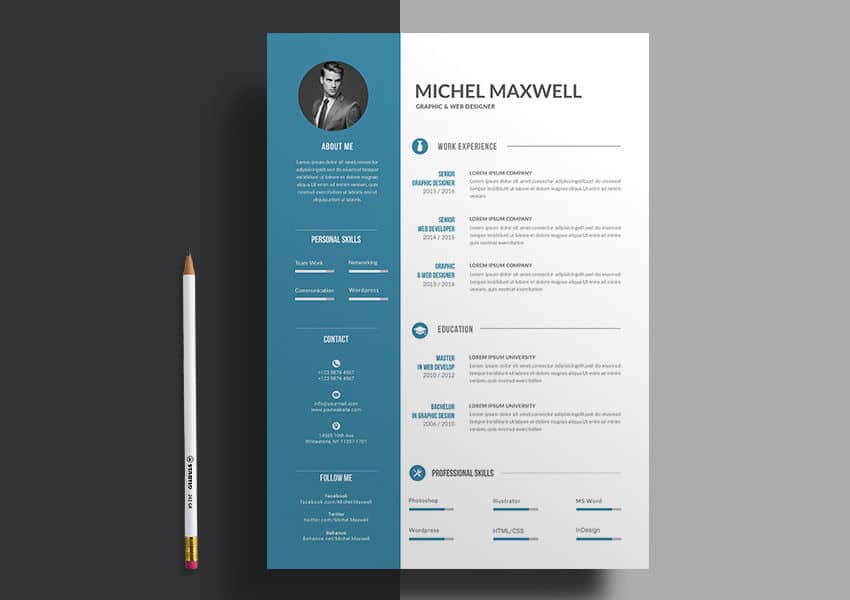 Online CV is a free online tool with which you can create your CV with just a few clicks. This stands out for being a really simple application to use and with many options to make our curriculum stand out from the rest of the competitors.
To create a resume from Online CV you just have to press the red button "Create my CV" and select one of the templates that the program offers. We will find resumes designed for students looking for their first job, beginners, experienced workers, managers and even for executives.
After choosing one of the categories, Online CV will show you a wide range of templates so you can choose the one that best suits the image you want to give the company. Finally (and if you had not already done so) Online CV will request that you create a free account to access the template. Once this is done, fill in the fields with your data and export your brand-new CV in PDF or TXT format.
Another interesting point of Online CV is that the page also provides information and ideas about how to create the perfect resume. Highly recommended.
---
CV Maker is another simple and completely free application designed specifically to create professional resumes. This one is so popular that it has been recommended by media such as Mashable or The Huffington Post.
To create your resume from CV Maker you will first need to click on the blue button "Create a resume now". After that, fill in the different fields of your curriculum with your data and professional experience.
To view your document, click on the "Quick Preview" button and select the template you like best. You will see that some of the templates have a star next to their name, these are "Premium" and to use them you will need to pay a small fee of $ 16.
Once your resume is finished, you must register as a CV Maker user to download it in PDF, HTML or TXT format. You can also export your document to platforms such as LinkedIn or Facebook.
---
Do You Buzz is the third free tool we want to recommend. This one stands out for offering a simple and personalized service, designed so that you can write your CV and also ensure that you will stand out from the rest of the applicants to a job.
To start the process of creating your CV click on the blue button "Create my CV". Then register a free account and log in to the application. One of the strengths of Do You Buzz is that this tool includes a host of modifiable templates with which to create the curriculum of your dreams.
After finishing the creation of your document, you can download your CV in HTML, PDF format and even export it directly to Twitter, Facebook or LinkedIn.
---
Finally, we want to recommend Resume, an excellent free online tool from where we will not only be able to create our resumes but also our own cover letters.
Unlike the rest of the tools we have recommended, Resume is only available in English. That is why it is a good option if for example we want to look for work abroad or if we are freelancers and we are looking for clients outside our country.
To start creating your resume click on "Create Your Resume", select the template you like best and fill in all its fields. Once finished, simply export the document to your device. As simple as that!
We hope that this selection will help you in creating a good curriculum that stands out from the rest.
---
ResumeBuild is a premium online resume maker. With a huge variety of templates to choose from, ResumeBuild is a perfect companion in your job hunt – whether you are looking for a first job and have no experience or you have a ton of experience that you need help organizing
---
Novoresume is a web-based tool that can be used to produce an eye-catching CV. It's free to create a one-page CV or resume which can be downloaded as a text-based PDF without any watermark or indication that a resume builder was used. Our templates have been tested with most of the ATS (Applicant Tracking System) and they were successfully parsed.
It' free to create one page CV or resume, but there are also paid premium subscriptions for those who would like to create a longer CV of more than one page, use our cover letter builder or add more customization.