Sometimes, we are not satisfied with the duration of a video that we have recorded or downloaded to our smartphone. Slowing down and speeding up videos will make them take more or less seconds, respectively, and the good news is that there are hundreds of Android apps that allow you to edit videos and include these functions.
So that you don't go crazy searching through the Google Play Store, we have selected for you the best video editing apps with a function to speed them up.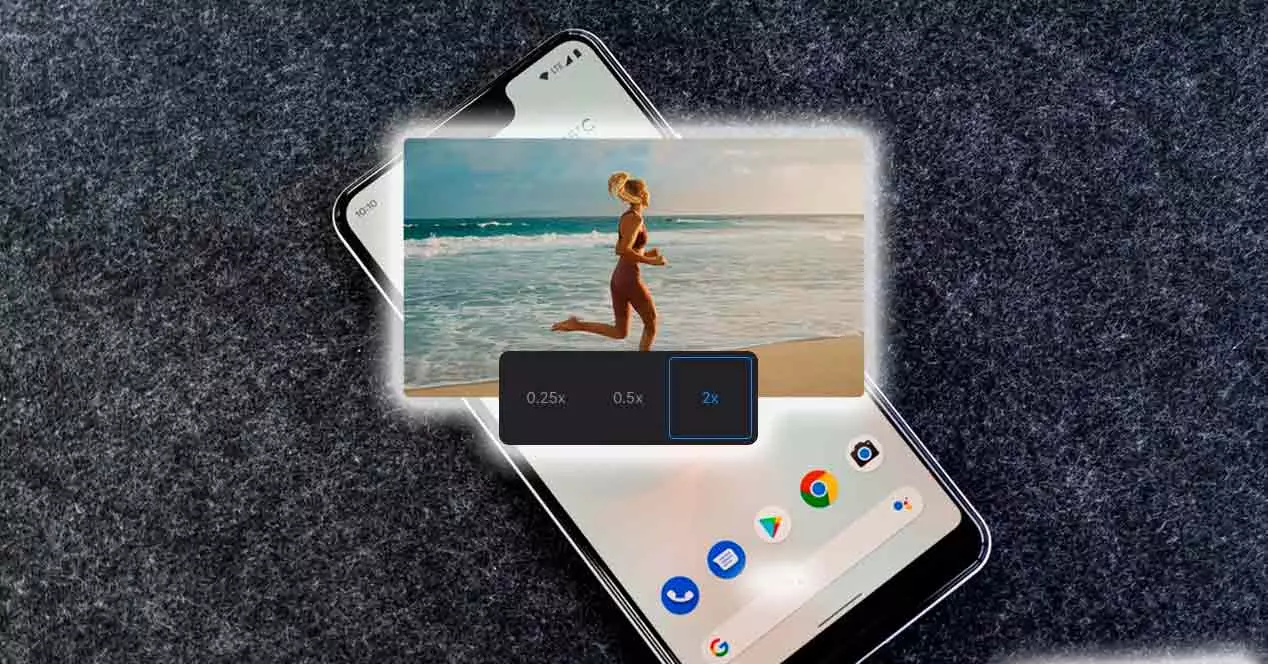 Fast-motion
Fast Motion earns a privileged place at the beginning of this review since it has a determining factor if you want to modify the speed of your video. This editing application has multiple functions, but above all in this aspect it stands out for including 30 different speeds , both to speed up and slow down.
Of course, it doesn't stop there, but includes a wide range of tools such as the ability to trim the video, add filters, add music or sounds and even share them on social networks directly from the application.
kinemaster
Kinemaster is a video editing application that you can download for this purpose and save for all kinds of modifications. As for speeding up a video, it doesn't have as many speeds as the previous one, but it will still work if you don't want to exceed 4x.
In addition to the possibility of slowing down or speeding up the video, you can combine several videos into one, include images, stickers, special effects and more. Also at the sound level, it allows you to put the icing on the cake of your personalized videos, including music, dubbing, sound effects and voice changers.
lapse it
Lapse It is an app to speed up videos that uses the photographic technique of timelapse (and Stop Motion on the opposite side) and allows you to create accelerated videos directly captured from the app, without the need to use the default camera or any other camera application of video and later having to edit it, although you can also do the process like this.
Its rendering engine that supports up to 1080p resolution to which you can add your own filters, your own soundtrack and much more. Once you have everything ready, you can export in MP4, MOV and FLV video codec formats and share directly to YouTube, Facebook, Vimeo and many other social networks.
Video Speed Changer: SloMo FastMo
This application does not have many editing options beyond the function that we are dealing with today, but it is one of the best exclusively for that purpose.
Video Speed Changer has a fairly simple interface that even allows you to speed up and slow down different parts of the same video, with a preview option to see how the result would look.
Work with the speeds 0.5x and 0.75x in slowdown and 1.25x, 1.5x, 1.75x and 2x for acceleration.
VN – Video Editor
For the last, but not least, we are going to place VN, one of the best free video editors that you can find for your Android mobile. Not only will it allow you to slow down or speed up the video, but it also has a series of time curve presets to create great effects in your videos.
Beyond this function, it will be useful for a wide variety of actions, such as dividing, dragging, deleting and duplicating video clips, saving drafts of a project, customizing background music or the soundtrack, adding filters and decorations, etc.