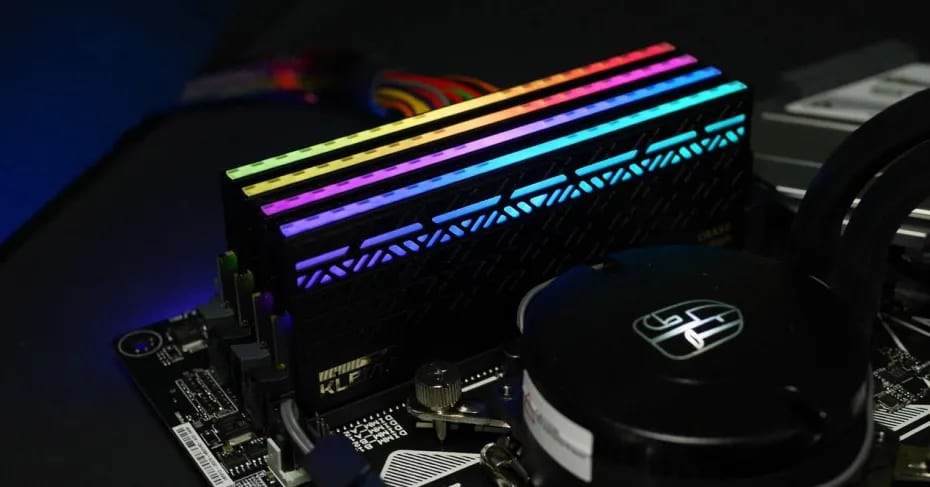 An extension of RAM is always a great gift, so in this article we will collect what, for us, are the best RAM memories of 2019 and that would be a great gift (even for oneself). In all cases, we will see 3200 MHz DDR4 RAM and in 2 x 8 GB kits (16 GB in total), but as always you know that all models have options at different speeds and capacities. As for that, your choice remains.
Corsair Dominator Platinum RGB
We begin the list with those that we consider to be the best DDR4 RAM in the market, although they were not the most voted in the prizes, probably because of their high price. Not only do they provide extraordinary performance and high overclocking capabilities, but also their RGB LED lighting uses Capellix technology.
G. Skill TridentZ RGB
The TridentZ family of G.Skill products is a quality assurance, and in this case they are the top-of-the-range manufacturer's memories that also provide the best performance.
[adinserter block="1″]
XPG Spectrix D60G
These are some of the RAM memories that provide the largest lighting surface in the market, something that is already common in ADATA. In addition, they have a performance at the height of the largest and at a fairly contained price.
HyperX Fury RGB
Performance, reliability and good price. All this is what has made HyperX Fury RGB one of the best RAM memories of 2019, and so you voted in our awards, so they could not be missing in this list.
[adinserter block="1″]
Crucial Ballistix Tactical Tracer
These Crucial (Micron) memories have been on offer for quite some time. Now they are a little more expensive, but they are still a great gift option because they deliver good performance and RGB lighting at a low price, so we must also include them in the list of the best RAM memories of the year.
Corsair Vengeance RGB Pro
You can not miss models of the Vengeance range of Corsair, which although they are not as high-end as the Dominator family, they are still of very high quality, and until recently they were in performance even better than them. This Vengeance RGB Pro model will give us great performance with great overclock capability, and with Corsair's signature quality assurance.
[adinserter block="1″]
XPG Spectrix D80
These RAM memories have proven to provide an excellent balance between performance, quality, aesthetics and price, so they could not be missing from the list of the best RAM of the year.
Patriot Viper RGB
The manufacturer Patriot, mythical in its day but currently in the doldrums, recently launched these Viper RGB to join the fashion that now takes the market (the fashion that everything has to have RGB, go). In this case, these RAM memories give us a pretty decent performance, with good overclocking capability and a relatively restrained price.
[adinserter block="1″]
Corsair Vengeance LPX
We leave behind models with RGB lighting, because those users who prefer a system without lighting, simpler and more sober, also have their space in this list. And nothing better than Corsair's Vengeance LPX, a great performance (proof of this are the overclock records that have been broken using them) and quality.
G. Skill TridentZ
We finalize this list of the best DDR4 RAM memories of 2019 with this model of G. Skill, which is simply a variant of the one we saw before but without lighting that provides the same performance and the same quality.