Social media has become an overflowing source of photos and videos for animal lovers. Captures that cause feelings of sympathy, tenderness and, of course, the increased desire to have a furry life partner overflow. If you are the type of user who spends hours watching this type of content, you have reached the article that will completely catch you. This is a compilation of the best Instagram accounts for cat lovers.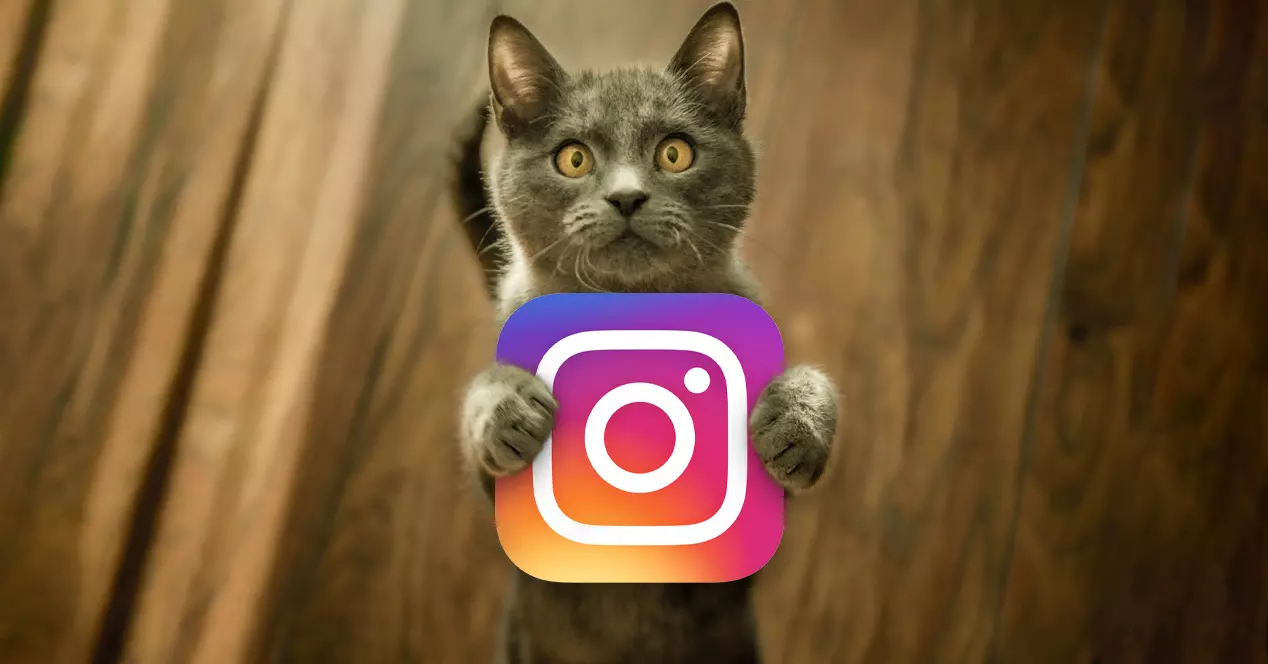 The most famous cats of all Instagram
The virality of these types of platforms such as the little camera's social network has made the "new celebrities" not the owners, but the animals themselves. Here are some of the most popular cat accounts on all of Instagram .
The first of them is, in turn, one of the most popular in this social network with its already 4.3 million followers . This Siamese kitten is called Nala Cat and she is an adorable pet. It is allowed to be outfitted with dresses and costumes by its owner, who then shows us through some of her photographs.
We are sure that on some occasion you have come across a photo of Grumpy Cat who, as its name suggests, is the grumpiest cat on all of Instagram. A cat with a very curious little face that he always seemed to be angry with, which aroused the curiosity of many people who shared his content. And, you may find it striking that we talk about him in the past tense. This is because, unfortunately, Grumpy Cat passed away a couple of years ago, something his 2.4 million followers lamented.
Now we want to introduce you to a kitten that was born to attract attention with the naked eye. He is known as Venus, the two-faced cat . And it is obvious that the head of this feline seems to be made by that of two other cats and joined later. One half black and the other one with an orange one, a yellowish eye and a blue one. Venus is undoubtedly a cat that was born to attract attention and this is something that her 2 million followers know .
It's your turn to meet, if you haven't already, one of the cats with the most striking eyes on all of Instagram. It is about Coby The Cat , who has already fallen in love with almost 2 million people on this social network. His adorable snow-white plush appearance, coupled with those deep blue eyes and the charisma that he conveys in his posts are responsible for his fame.
And, speaking of cats that look like stuffed animals, we have Snoopybabe . He is a feline of an exotic breed that is assimilated to a Persian cat but, in this case, with short hair. This makes his appearance always look like an adorable and cuddly being, which has currently managed to dazzle 274 thousand followers on his Instagram account.
From a cat in the shape of a stuffed animal, we go to another that is monstrous. We do not say this because he is ugly, on the contrary, Samson is beautiful. What we want to refer to is how monstrously large it is with its almost 15 kg of weight. This is more than evident when its owners share photos of it in everyday conditions such as inside an Amazon box, lying on the floor and many more. Samson is already followed by more than 225 thousand users on this social network.
In the last place in our collection of famous cats on Instagram we have Richard Kitty , who is already followed by more than 125 thousand people on Instagram. A kitten with a penetrating gaze that is endowed with its bicolor eyes: one yellowish and the other completely light blue. It is a super beautiful, affectionate feline that, to all of us who have taken a look at it at some point, it has managed to dazzle us.
Instagram accounts for cat lovers
On the other hand, if you like compilations of funny or touching videos and photographs of this type of animal, get ready. Here are some of the best accounts for cat lovers.
First of all, we want to show you one of the most striking and popular profiles that combine this type of cat content. This is the Cats of Instagram account , a compilation of more than 16,000 photos and videos of cats in all kinds of situations: asleep, with heart attack faces, wet, etc. His profile is already followed by almost 13 million followers on this social network.
We now turn to Aaron's Animals , a content creator who makes very nice videos with his pets. This has attracted the attention of more than 675 thousand users on Instagram today. His publications consist of making very funny videos with his cat and dog, in which we can see them playing the console, using the mobile or shooting with a bow.
Another profile that should also sound like you is Meowingtons , which is full of very funny situations with all kinds of cats. In addition, it uses its influence to sell products for the care of our kittens and promotes that, before comparing, we think about adoption to give an opportunity and a better life to those who need it most. The Meowingtons profile already has 674 thousand followers on this social network.
Last but not least, we have Pawsome Couture who already has just over 150 thousand cat lovers on Instagram. One of the compilations of the most adorable domestic felines in this entire social network. In turn, it mixes this content with some messages from different users published on social networks that, of course, have to do with cats.
So far our compilation of the best Instagram accounts for cat lovers. Do you miss any? If so, you can leave it to us for a comment so that we can all enjoy it.