It is difficult to always be victorious in a game that requires as much technique and skill as in Brawlhalla, but it will be easier if we know the weapons well. For this, we are going to detail the advantages that each one of them offers us, so that when it comes to facing your rivals, both individually and in groups, your team always has a chance to win.
Although we cannot focus everything on weapons and movements are key, knowing the type of weapons in Brawlhalla will give us an extra possibility. You will surely be able to surprise everyone with your knowledge thanks to this guide that you will find useful to consult before each game. To gradually improve our skills, we recommend that at the beginning of the game you try what we call the best weapons to know in first person how they behave.
What each weapon does in Brawlhalla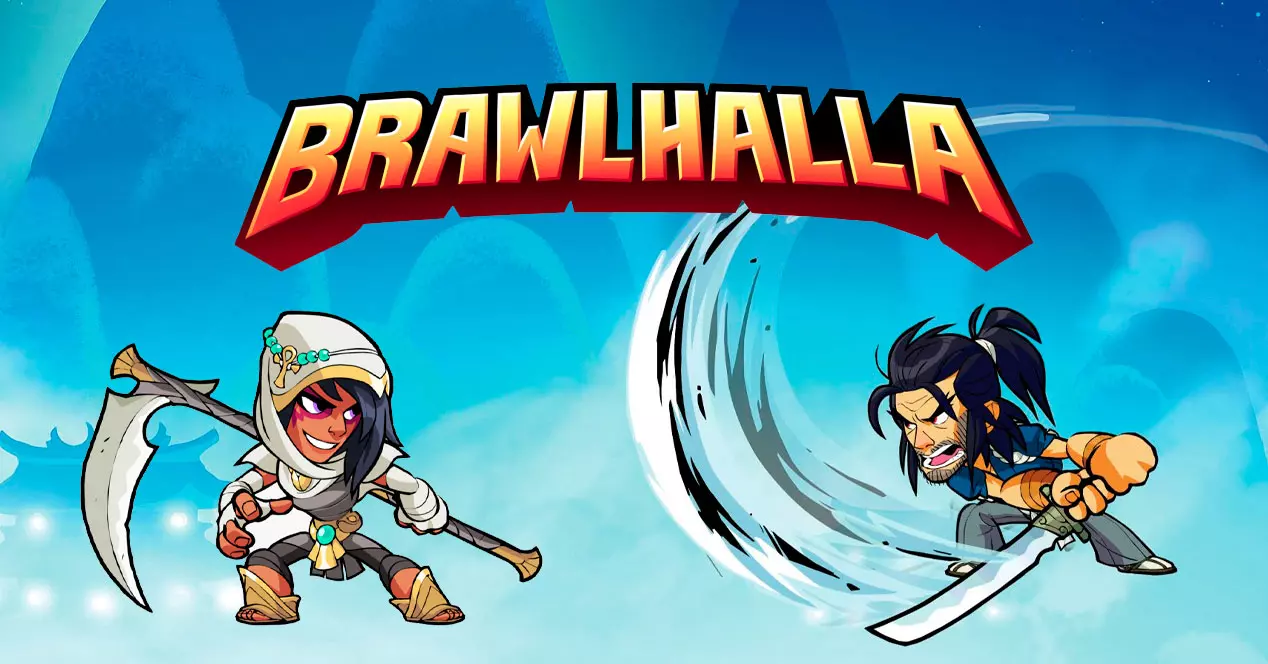 In the game we come across 12 different weapons that can be differentiated at the same time in two different styles. On the one hand we come across those of the Melee type, which refers to those that work in melee and therefore require us to get closer to the adversary. The alternative are the favorites by many, known as Range weapons, they offer us the advantage of being able to attack our opponents without them having the facility to hit us back.
Melee Weapons
Sword: one of the weapons that we will use as beginners and that offers us many options due to its versatility when using blows. It is difficult to handle due to its many options, but its results are admirable.
Scythe: with a greater variety of attacks still than the sword, the scythe is a favorite for many and one of those that we highly recommend since it offers to attack without getting too close. The negative aspect is that it is complex to use due to its many possibilities.
Spear: it is defined as a medium-range weapon, because like the scythe it has that advantage that it is not necessary to approach. It is the most recommended weapon for beginners , since it allows us to attack little by little and with patience, without receiving damage.
Hammer: with the great advantage of offering us combos, this hammer can transmit slow movements although in the long run it can get us a faster victory.
Ax: the great damage that it offers us as its personal brand, with it in the right hands we can be winners of many battles in Brawlhalla .
Katars: these are two daggers that allow great attack combos and a high control over their possibilities, it does a lot of damage if we know how to use it well.
Gloves: to live a total hand-to-hand fight we can opt for gloves, which allow a high speed of movement and a lot of freedom of movement through the area.
Ranged or Ranged Weapons
Bow: the strong point of bows with respect to other weapons that offer us to attack the opponent without approaching us is that it is combined with many combos, ideal for fast and agile attacks.
Pistol: also known as blasters offer us a combination of combos and agility that can make us win the battle. We recommend you use it to benefit from combos and that the game ends quickly.
Orb: we could define it as the perfect mix between the bow and the pistol. It is a magical weapon that will provide us with powerful attacks.
Cannon: not recommended for beginners, this weapon greatly limits our mobility, but on the contrary, it kills everything in its path.
Rocket launcher: for those looking to attack through the air, this is the most powerful weapon in the game , where its speed to hit others adds the surprise effect that many of us look for.
What weapons do we keep?
In case we are going to play in a 2vs2 in Brawlhalla we will have more freedom of choice depending on what ends up working better or on past experiences, but instead when playing 1vs1 it is more important to choose the weapons well.
For beginners, it is best to opt for the Spear or the Scythe, which with some technique can make us win many games. In the long distance for beginners, the ideal option is the Arch that will make us improve and be able to move as many times as necessary without difficulties. When we have more experience we can vary the weapons one on one and dare to use the rocket launcher that can make us win a game almost instantly or the Katars, weapons that will be difficult to say no to.