Both the iPhone and the iPad are two devices to which more users have access every day, and specifically, more users of a young age. This is a fantastic opportunity to make use of the huge variety of applications that the little ones can take advantage of to develop their skills. For this reason, in this post we bring you a compilation of applications for both iPhone and iPad so that children can learn to read.
Aspects to look out for in apps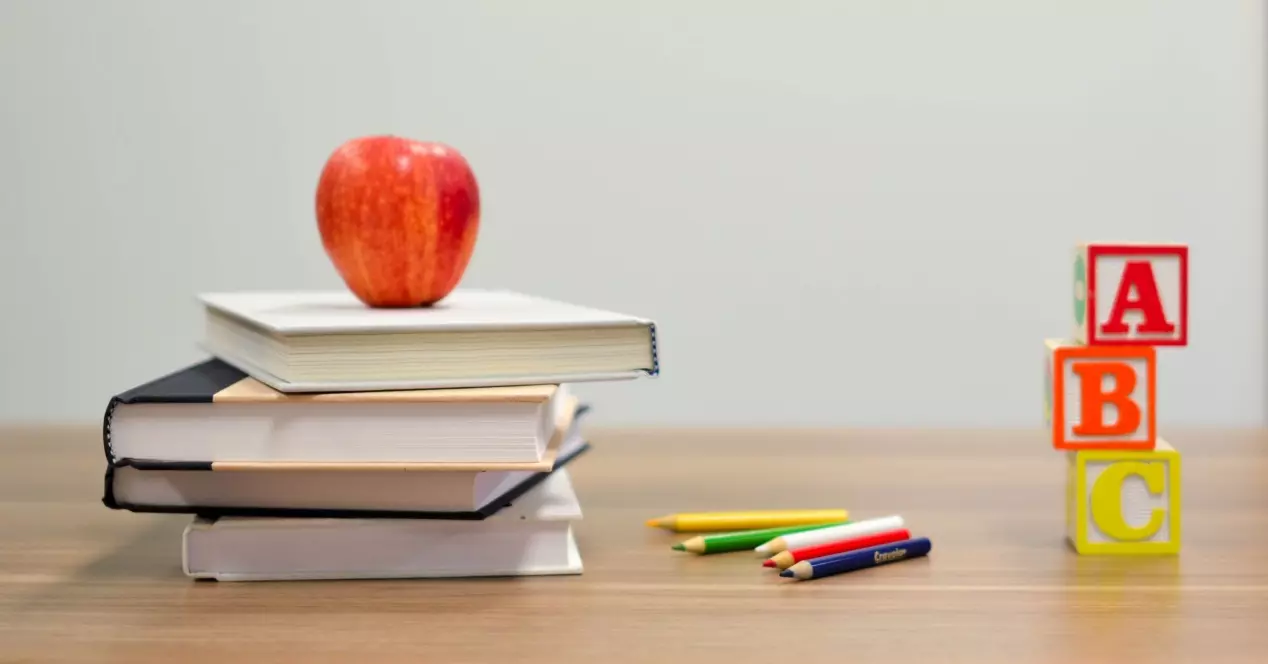 When choosing an application that helps the little ones learn to read, different key points must be taken into account so that this app is the one that best suits the needs of the child. First of all, you have to take into account the age for which the application is directed , since based on this it will be more or less usable and they will learn more or less.
In addition to the characteristics of the application itself, whenever you leave a device such as the iPhone or iPad to a child, you have to be aware of what they finally do with it. What we recommend is that you establish a series of parental controls to control access to certain content . Just as it is interesting to have a good case that provides sufficient protection to the device, since young children do not have the notion of the value of these products and can try to play with it by throwing it on the ground or on any surface.
Completely free applications
As is usual in this type of compilation, some of the applications are usually paid or contain paid functions within them, and others, fortunately, are totally free and, therefore, can be accessed by all users who have a device such as the iPhone or iPad. In this case we will start talking about the free apps with which the little ones in the house can learn to read.
Books and stories – Cuentidubi
Cuentidubi is an application that has numerous children's stories to sleep and learn to read . In addition, these stories are available in two languages, Spanish and English, so the little ones can also learn to read English. Within its catalog you can find titles as recognized and popular as Cinderella, The Three Little Pigs, The Ugly Duckling and many more that you surely know and that most people have read at some time in their life.
This application is designed for boys and girls from 1 to 9 years old , with classic stories so that parents and children can read the mythical stories that have endured over the years. In addition, this storyteller adapts children's short stories to today's children, also loading it with illustrations showing the characters in each story. In total, it has 11 totally free stories available in both languages, Spanish and English.
LeoConLula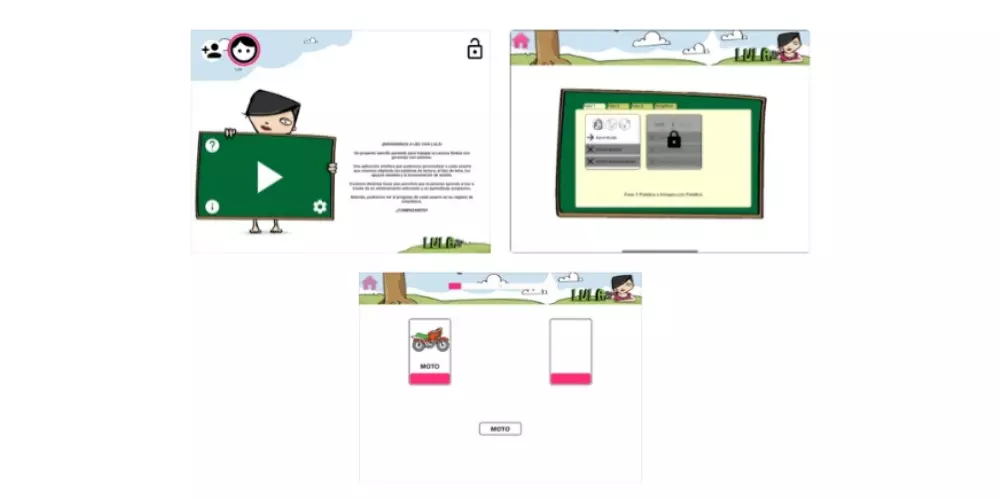 Leo Con Lula is an application that has incredible value , it has been designed to teach reading to all those who require a globalized method to acquire this ability, such as people who have an Autism Spectrum disorder . Unfortunately, these types of applications are not abundant, which is why Leo Con Lula contributes so much value and is such a necessary app.
It has been thought, designed and developed to promote error-free learning , making use of visual aids that can guide children in the process in a simple and effective way. It has different customization options that will allow you to use the application in the most individualized way possible. The vocabulary used can be customized according to the center of interest and objectives set for each user.
We leave aside the applications that are totally free and now we go with those that you can also use without having to pay a single euro, but that do have functions for which you will have to pay some money to be able to use them and make use of them . Surely on many occasions you will not have the need to make use of these premium functions and the free version is more than enough. However, what we recommend is that you try them and, in case you need it, make use of those extra functions.
Learn to Read – Syllabus
If you want your son or daughter to learn to read using the iPhone or iPad, this application is one of the most interesting, since it is totally free, you will only have to pay if you want to use specific functions, but its download and use is totally free. It is an educational game that uses phonetics to teach reading , all while having a fun time playing, which is the best way to learn, having fun.
It has different structured levels that progressively increase the difficulty as they progress and overcome the different games that are proposed. These games have been designed by experienced teachers in the field, providing more than one hundred levels that will make them learn a new syllable for each level they advance.
Montessori preschool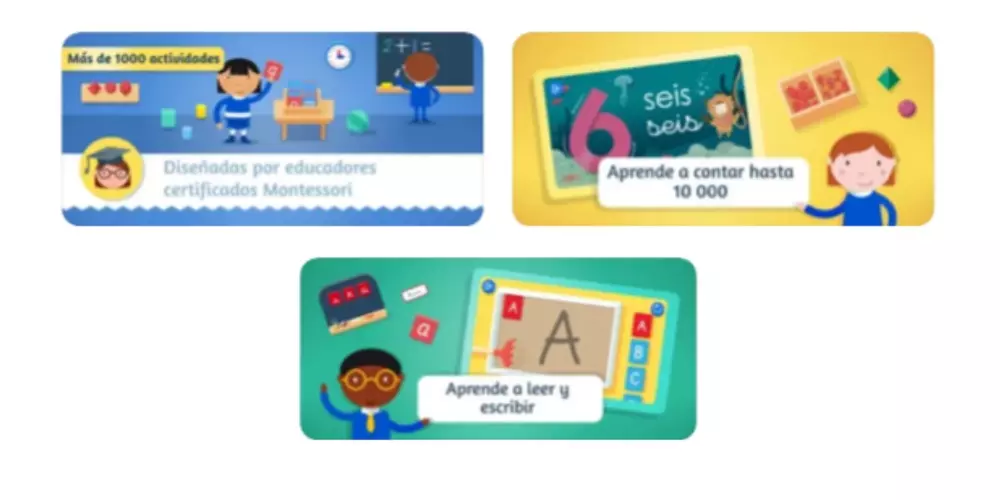 Have you ever thought about having a school for children that is available in multiple languages ? Well, that is exactly what Montessori Preschool offers you, since all its contents are available in Spanish, English, Chinese and French. Obviously, among all the functions that it offers to users, one of the most outstanding is that of teaching the little ones to read.
It is an application that has been designed by certified Montessori teachers with several years of experience in the classroom. As we said, early literacy begins even before learning to read, so children can start with various sound games that will promote later learning.
ABC Dinos: Learn to read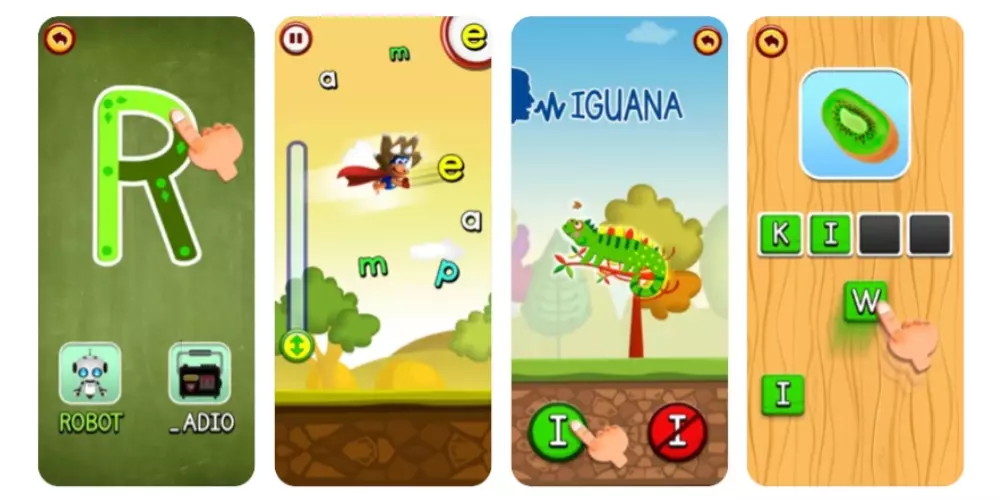 Surely the best way to learn anything is through fun, which is what games like this achieve, so that children can learn to read in a fun and entertaining way . This application is an educational game for preschool and first grade children that will help them learn to read and write letters, both vowels and consonants.
One of the main advantages it brings is that it adapts to the age of each child, being able to choose the letter to be learned at all times. It has voices in Spanish, which will allow younger children to be able to hear the words without needing to know how to read. The interface of this application is very attractive and simple, so that children can use it without problems and can get the most out of it.
ABC games Children learn to read
As its name suggests, this application houses different games inside that will help the little ones learn to read step by step. It is an educational reading academy that contains more than 500 activities focused on children having a great time while learning.
It has fun animated letters to help you keep moving forward, especially during the first weeks of learning. It also provides a number of helpful clues along the way so that you can learn to read and count completely independently. The games are grouped by theme, having the SuperAlphabet, SuperWords, SuperNumbers, SuperSong, and SuperNumbers.
Bini ABC Games for Kids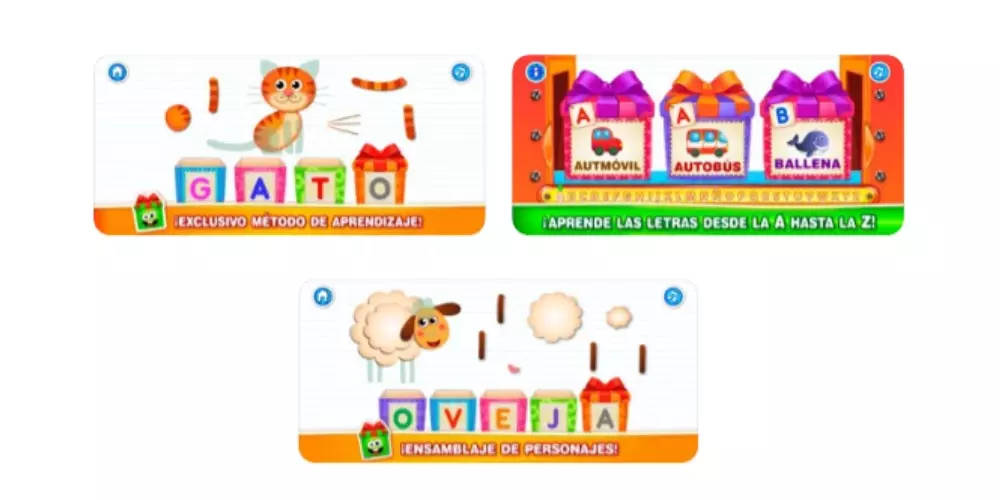 With Mini ABC, the little ones will have a very fun way to write letters, learn new words and of course, the alphabet, all while playing different educational games such as the alphabet in boxes, an exclusive and effective game in the method of learning to read in boys and girls. In it, they will have to hunt down animated letters and form words with them.
They also have available a construction kit with several pieces that they will have to put together to form the puzzle that generates an image, which in turn, describes a word. With these fantastic games, boys and girls can learn to read and discover more than 100 different words, since there are 100 puzzles available. It has two learning modes, on the one hand the syllable reading mode, and on the other, the letter reading mode.
Learn to read and write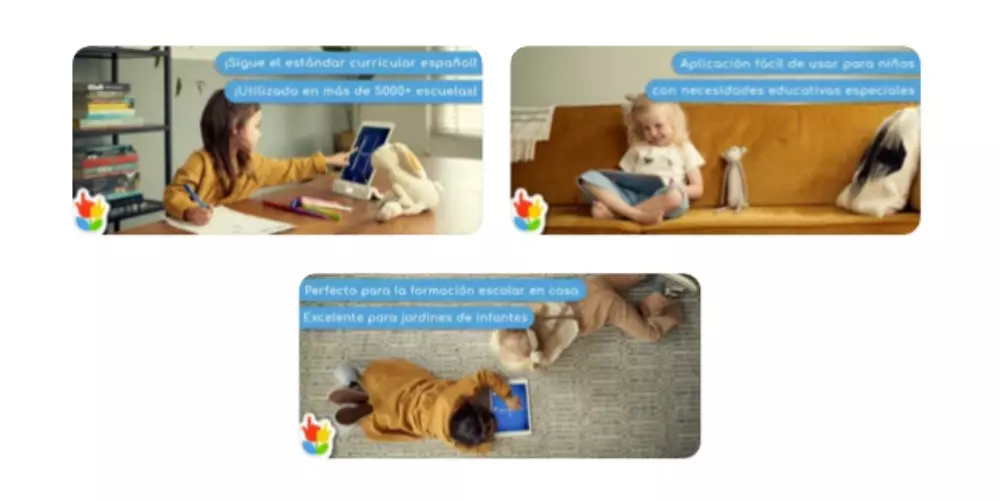 We are going to talk to you about the number 1 alphabet spelling and tracing application for all toddlers and preschoolers, in fact it has been the winner of the "National Parenting Product Awards 2018" and nominated for the "Best Mobile Application of 2018 Platinum Award", so, without a doubt, this is the clear example that it is an ideal application for the little ones to learn to read comfortably.
While they perform the different exercises playing and having a fun time, they will be able to interact with more than 20 exciting animations , spectacular graphics and sound effects that will help in that learning process in which they are. They will also learn phonetics, word formation, understanding syllable formations, and spelling whole words.
Games to learn to read 2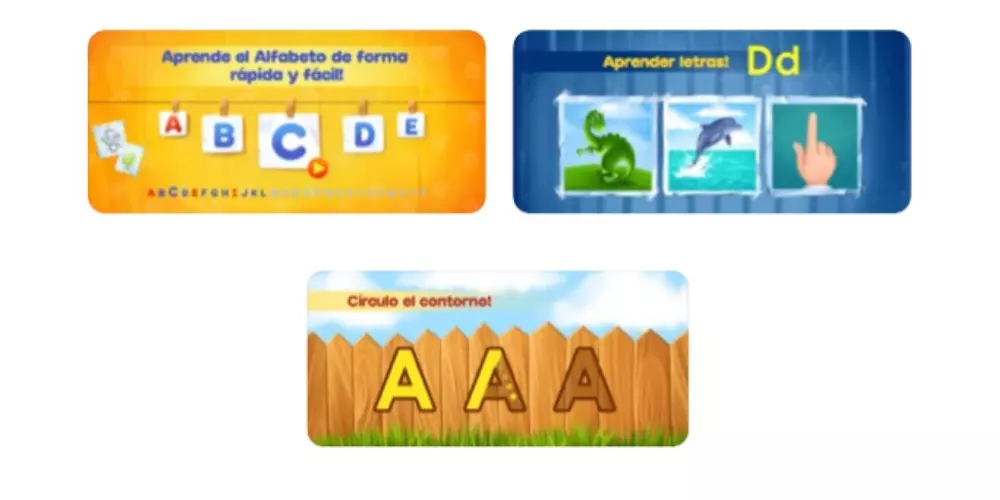 This application provides a different way to make the little ones study the letters of the alphabet with ease and interest . It is an educational game focused on children between the ages of 2 and 5 . In addition to the letters, with the games that this app incorporates, they will also learn to pronounce the vowels, consonants and syllables correctly, as well as to write all the letters perfectly.
The vocabulary that they will acquire while playing is also another of the strengths of using this app, as well as fine motor skills. It has 100 live picture cards that will help illustrate words that begin with different letters. It is committed to a sequential study of each letter in which they will have to listen, recite, write and learn it. It also has tasks to be able to consolidate the letters they have learned and make sure they do it correctly.
Learn to read and write!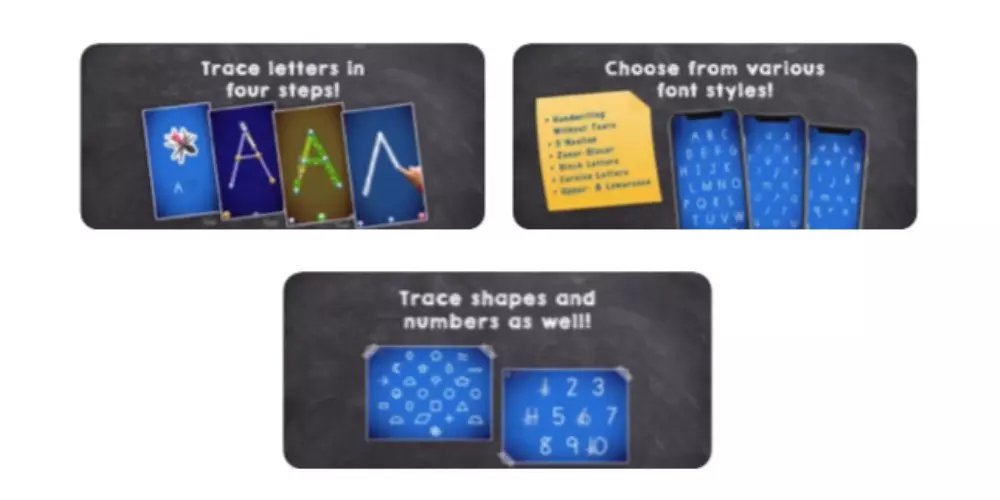 We finish this compilation of applications with the app specialized in tracing the alphabet and spelling . It is one of the most recommended apps both by parents and by teachers and occupational therapists. It has block letters, italics, uppercase and lowercase, numbers from 1 to 10 and up to 24 geometric shapes for the little ones.
Without a doubt, having an application with which children not only learn but also have fun is a real advantage. In addition, parents will be able to see at all times what is the progress of children who are lucky enough to learn using this application, since up to three different players can be registered on the same device.
Which one are we left with?
Whenever we carry out a compilation of applications, from the ITIGIC writing team, we want to tell you which of all the applications has convinced us the most. Obviously, and as we always say, in this case it is a totally personal choice that does not have to influence the app that you can finally choose.
In the completely free applications section, the one that has caught our attention the most has been LeoConLula since it provides a fundamental value for all those children who require a different learning method. On the other hand, if we look at the applications that have purchases within them, we are left with Bini ABC Games for Children since it has a great variety of games with which the little ones can learn and have fun.