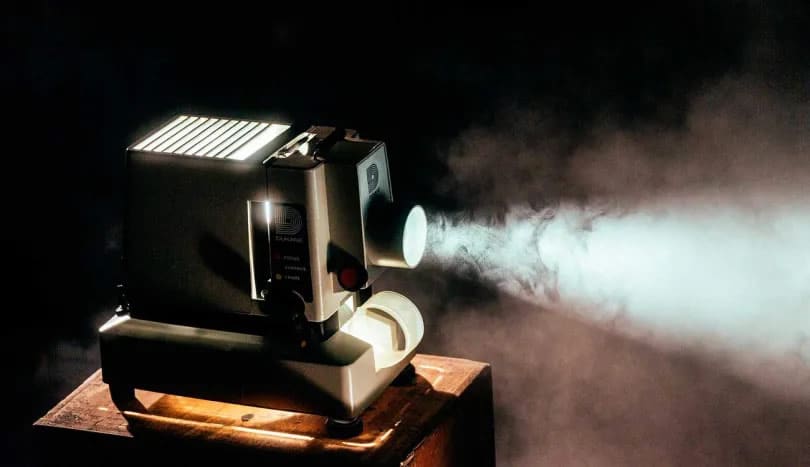 Projectors have always been seen as more professionally oriented devices, when they have enormous entertainment potential. There have been traditionally devices that get along well with mobiles, but there are some accessories for these that simulate this same use from the terminal. We tell you what alternatives there are to turn your phone into a projector .
We are going to tell you not only how to see your images on a larger screen, projected through one of these devices, but how to view in one way or another the content of your terminal in an enlarged way, multiplied in size with different devices.
Use a Cardboard Projector
Yes, a priori does not seem the most appropriate way to magnify the image of your mobile, but of course it is based on the same principle of projectors. It is a device where the source of the image comes from the screen of your mobile. It is something similar to the virtual reality cardboard glasses , with the difference that in this case the lenses have been designed and arranged to obtain a result similar to that of a projector.
Of course, for the 30 euros it costs do not expect an image quality similar to that of a projector, Full HD or 4K. But it is going to magnify the screen size in a decent way. As a temporary device it can be perfectly useful.
---
Buy a Moto Z with a projector MotoMod
The top of the range of Motorola, the Moto Z , which have not yet had a successor as such, are the only modular models that still have modules for sale. And without a doubt one of the most interesting is this. This Moto Mod does integrate the lenses and electronics inside to turn the phone into a true projector .
You just have to attach the Moto Mod to the magnetic connector of the phone, and start enjoying immediately a fairly large screen size and the same quality of many projectors, here if we are facing something more serious use than in the case of models of cardboard.
---
You can also buy a projector compatible with your mobile
Finally, although it is not technically about turning the mobile into a projector, we do propose an intermediate solution . Buy a fairly affordable projector, below 80 euros, which we can also connect to our mobile and vice versa.
Because on the one hand it has Wifi connectivity , with which we can send content to the projector directly, through for example Miracast. This is compatible with both iOS and Android , and projects the image with a good 1080p Full HD quality.