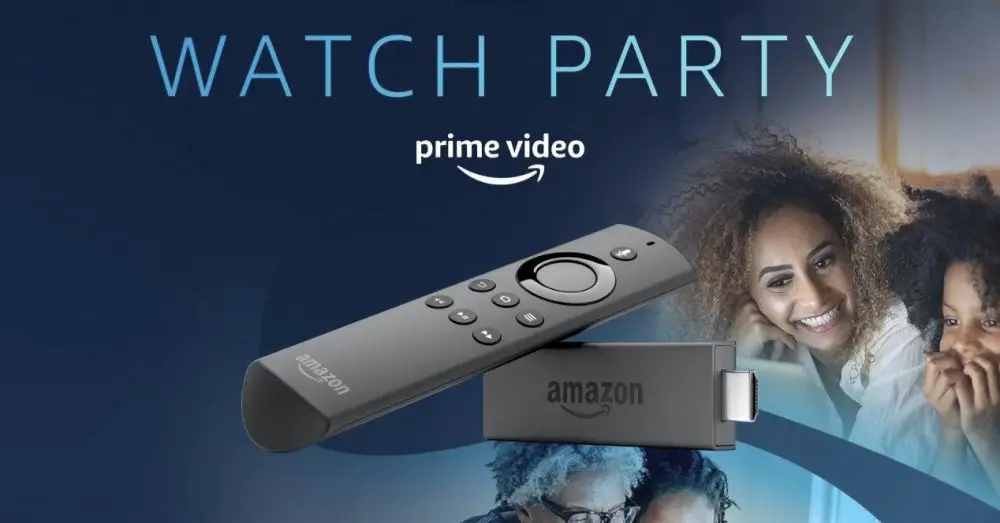 Getting closer to those who are far away or simply facilitating a warmer social interaction taking advantage of new technologies, that is what all companies seem to be willing to offer, and especially those that have online content services. This is how we can use Watch Party for Prime Video on Fire TV devices.
Do we see anything together? Watch Party for Fire TV
Third-party applications and services that allow multimedia content to be viewed at the same time, without the need for each person to be in the same place, are nothing new. But it is true that from that first confinement to which we were forced when the COVID 19 pandemic began, it made them popularize more quickly. Of course, it also powered up many streaming companies and services.
Thus, last year Amazon launched Watch Party for Prime Video . Thanks to this solution, users of the online shopping giant's streaming service could enjoy content with friends and family regardless of the physical distance between them. Of course, the only option to be able to do it was through the browser. So you either saw it on a computer or nothing.
However, now things change and Amazon is launching Watch Party on Fire TV devices . This means that any television equipped with one of the different Fire TV models available on the market or television that belongs to the Fire TV program will be able to make use of this solution that helps to connect users so that they can watch movies, series and any other content in a synchronized way. that may be within the platform, such as documentaries.
So if you have a Fire TV and a Prime Video subscription, you just have to start the application and create the room in a similar way to how you would do it on your computer, so that you can then invite whoever you want or accept the invitation from the rooms you want. others believe in order to enjoy the experience together. And we don't have to go back to a period of confinement, sometimes we don't feel like leaving the house, but we do want to share that movie or seriophile moment with someone.
Also, taking into account how inexpensive some Fire TV models are and the amount of possibilities they offer if your Smart TV no longer updates to new versions of its operating system or is simply a "dumb TV", it may be one more reason to bet on one of these set top boxes from Amazon.
Is Watch Party available from mobile?
If you already have Watch Party on your computer through the browser and also on Fire TV devices, after updating its app, you will be wondering if it will also be on mobile phones. Well, the answer is no, for now it is not possible and the only thing you can do is access the Watch Party chat section so that talking with other participants is much easier and you do not have to resort to using the computer.