The recent history of Apple would not be understood without the existence of the iPhone, which in turn owes much to its iOS operating system. Precisely this software is one of the exclusivities that the brand has and for which thousands of users decide each year to switch from Android devices to iPhone. But how has this system evolved throughout history? In this article we review all of it, knowing the most outstanding data of each of them.
What is iOS exactly?
We call iOS the operating system that the iPhone and iPod touch have and that in most of its versions was also that of the iPad. It is the graphical interface of these devices, that is, what we see. But it is also what we touch, the settings they have, the applications they integrate and much more. It is a system that is also exclusive to Apple , so you will not find it in terminals that have been manufactured by other brands.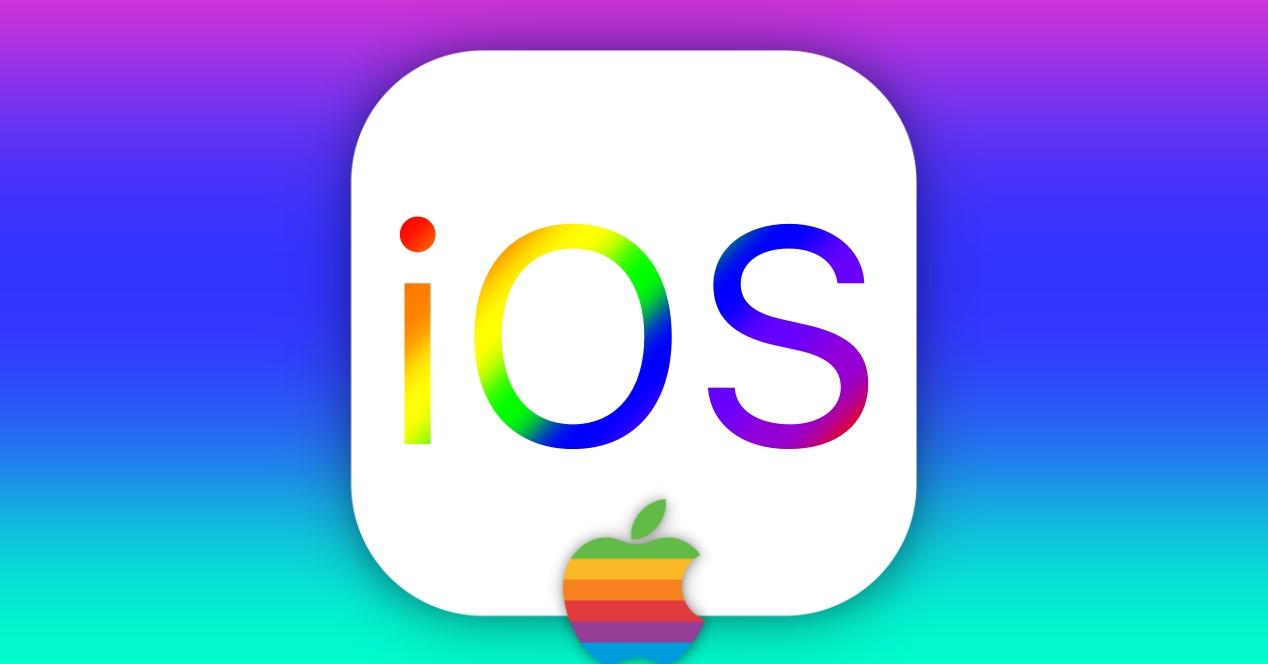 We generally find a large version of iOS per year , which have been released in the months of September for some time. Then in between we can find intermediate versions of these that bring less noteworthy news and that usually include bug fixes and security improvements. It does not cost money, since it is something that is paid when buying a device such as the iPhone, which will also receive more software updates in addition to the one already installed as standard (although there will come a time when it will be obsolete in this sense and do not receive more.)
These iOS releases occur globally and always on the same date . Unlike Android devices that have to be adapted to each terminal, Apple launches these versions on specific dates and since then anyone who has a compatible device can update it by connecting to their servers (via OTA from the terminal settings or by connecting it to a wired computer).
Features that these software versions brought
Today there are 14 versions of iOS that we have seen, although initially this was not the name received. Below you will be able to see in more detail what the main novelties of each version have been, as well as the date they were initially released and in which devices they could be installed in addition to the iPhone.
The dawn of an era with iPhone OS 1
This operating system was actually presented in January 2007 together with the first and revolutionary iPhone, so the hardware-software union was the most relevant. Therefore, the launch took place at the same time as that first Apple mobile device, on June 29, 2007. It was also later integrated into the first iPod touch, thus having both devices as receivers of this iPhone OS 1.
iPhone (1st gen.)
iPod touch (1st gen.)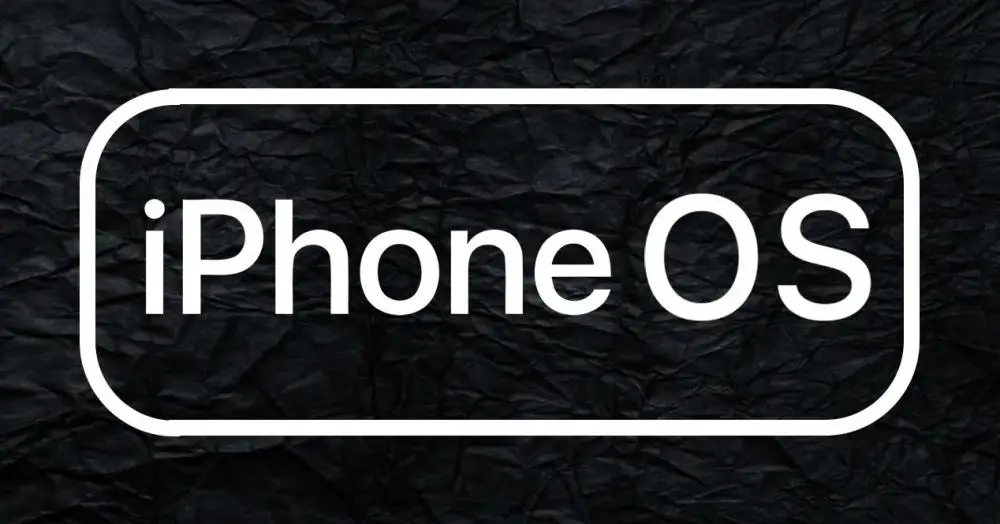 Originally Apple presented this software as a version of OS X , although at launch it was already renamed to iPhone OS 1. As it was a first version, many functions that we consider essential nowadays were missing, but which in their time were revolutionary and practically everything what he brought was a novelty. Critics even claimed that Apple was 5 years ahead of the competition thanks to the original iPhone and this iPhone OS 1.
Although it did not allow the installation of third-party apps except for jailbreak, this operating system was already more than suitable to be integrated into a smartphone. It had a Safari browser adapted to mobile, entertainment applications such as YouTube , a GPS system such as Google Maps and the always appreciable possibility of listening to music downloaded from iTunes. In fact Steve Jobs did not stop repeating in the presentation keynote that the iPhone was the sum of iPod + telephone + internet .
Other interesting applications that this first version also had were Texts, Notes, Calendar, Time, Calculator … Obviously it also included others such as the one related to the camera or the settings in which to configure the terminal.
On an aesthetic level, it stood out for its skeletonism, very similar to what we found on the company's computers at that time. It had a main background in black where the applications were (with dock included) and a background on the lock screen with a clown fish as the protagonist that is already the company's history.
iPhone OS 1
iPhone OS 1.0.1
iPhone OS 1.0.2
iPhone OS 1.1
iPhone OS 1.1.1
iPhone OS 1.1.4
iPhone OS 1.1.5
The evolution of the revolution in iPhone OS 2
On July 11, 2008 , this update was officially launched, which was not only compatible with the new generation of iPhone and iPod touch, but was also allowed to be installed on the former. These were at the end the list of terminals that could update, although in the case of the iPod touch it was asking for $ 9.95:
iPhone (1st gen.)
iPhone 3G
iPod touch (1st gen.)
iPod touch (2nd gen.)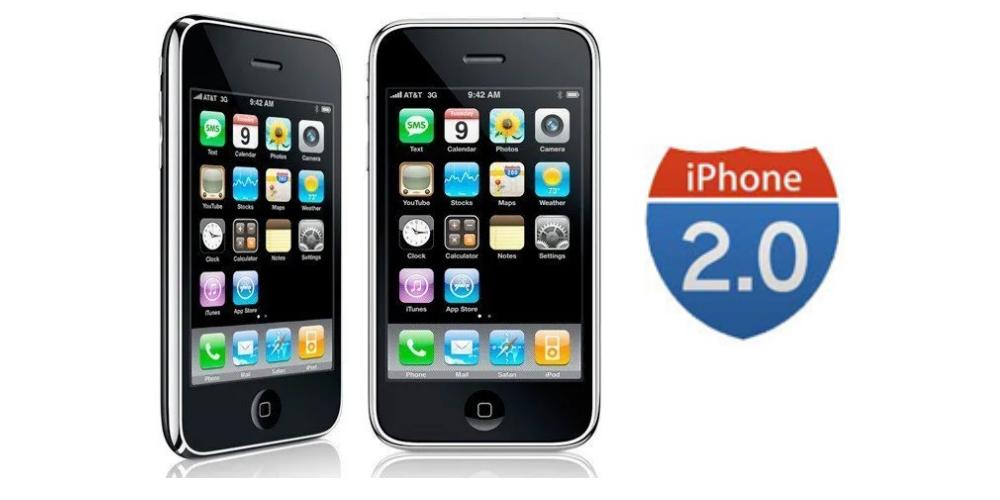 The great novelty of this version and that would change these devices forever was the arrival of the App Store . Users could finally download applications beyond the native iPhone and iPod touch, thus allowing developers to create apps and games of all kinds. Steve Jobs announced 500 starting applications, which was a milestone at the time.
There were also cosmetic changes in some parts of the system and also in the applications. Mail had an aesthetic change in which push emails were integrated, also adding compatibility with Microsoft Office and attachments. Other improvements came with the possibility of being able to import contacts from the SIM card .
It was a version that was generally very well received, despite the fact that there were those who still lacked functionalities. Technology experts took advantage of this new operating system update to reaffirm that Apple was 5 years ahead of its competitors, this time also thanks to the software.
The updates that we found in this iPhone OS 2 were the following:
iPhone OS 2
iPhone OS 2.0.1
iPhone OS 2.0.2
iPhone OS 2.1
iPhone OS 2.1.2
iPhone OS 2.1.3
iPhone OS 2.2
iPhone OS 2.2.1
Finally it was possible to copy and paste in iPhone OS 3
On March 17, 2009 Apple made a preview of the news that we would find in this third version of its software for iPhone and iPod touch that would eventually also be added to the iPad in its presentation the following year. It was officially launched on June 17, 2009 and ended up being compatible with all of these devices:
iPhone (1st gen.)
iPhone 3G
iPhone 3GS
iPod touch (1st gen.)
iPod touch (2nd gen.)
iPod touch (3rd gen.)
iPad (1st gen.)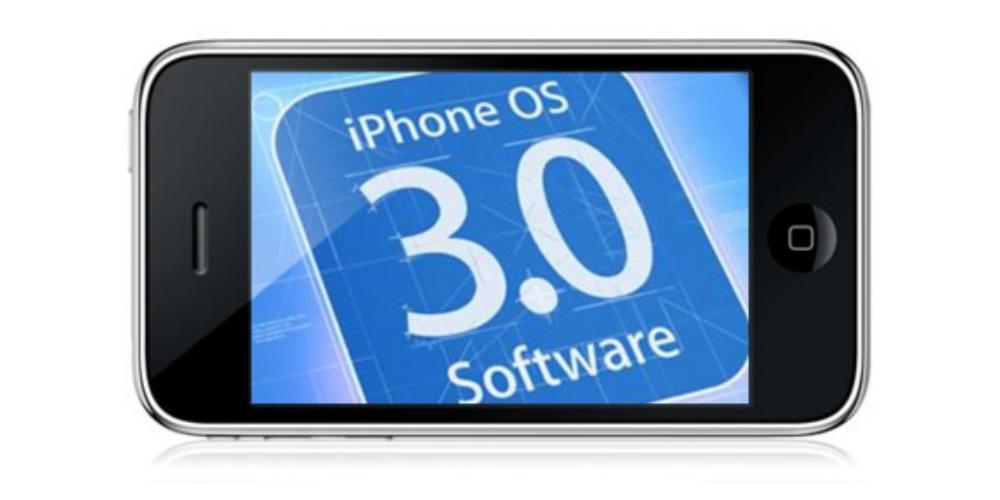 An action as daily as copy / cut and paste is common in any device of this class, but surprisingly it could not be done on Apple mobile devices until the arrival of this version. It was indeed the subject of numerous jokes for it, but it finally came and did so accompanied by the possibility of having a landscape keyboard for the first time. To this was added a new voice control of the device.
The iPhone store improved with the ability to rent and buy movies , also adding other aspects such as parental controls. This allowed developers to add adult-focused applications to the App Store, although always within a limit in which sex or violence were not allowed.
Other sections that improved were also related to the coverage of the iPhone to be able to have support for MMS and even to be able to use the iPhone as a modem and share the internet as long as the operators allowed it. Also in Safari we find improvements such as support for HTML 5 or better Javascript performance. The possibility that some users could locate the lost iPhone through their own location service was also introduced, but that was associated only with MobileMe clients, so this functionality was not available in countries like Spain.
These were all the versions of iPhone OS 3, in addition to its first version released that month of June:
iPhone OS 3
iPhone OS 3.0.1
iPhone OS 3.1
iPhone OS 3.1.2
iPhone OS 3.1.3
iPhone OS 3.2
iPhone OS 3.2.1
iPhone OS 3.2.2
iOS 4 with multitasking, finder, folders and more
For the first time devices such as the iPhone and the original iPod touch were left without a software update after the release of this version on June 21, 2010 . Those who could enjoy this update were the following devices:
iPhone 3G
iPhone 3GS
Iphone 4
iPod touch (2nd gen.)
iPod touch (3rd gen.)
iPod touch (4th gen.)
iPad (1st gen.)
iPad 2
Apple TV (1st gen.)
It should be noted that updating an iPod touch no longer cost money as it did in previous versions. Although the most striking first thing about this version was the change in the name of the system , from "iPhone OS" to the abbreviation "iOS" that is still used today. It also made all the sense in the world if we take into account that at that time it was no longer exclusive software for phones, but it was also the one that the iPad, iPod touch and even Apple TV mounted.
After many requests from users, functions such as multitasking or the native Spotlight search engine were added. The first involved being able to have applications open in the background and open them at any time without having to reload, while the second brought a breath of fresh air to searching for applications and data on the device.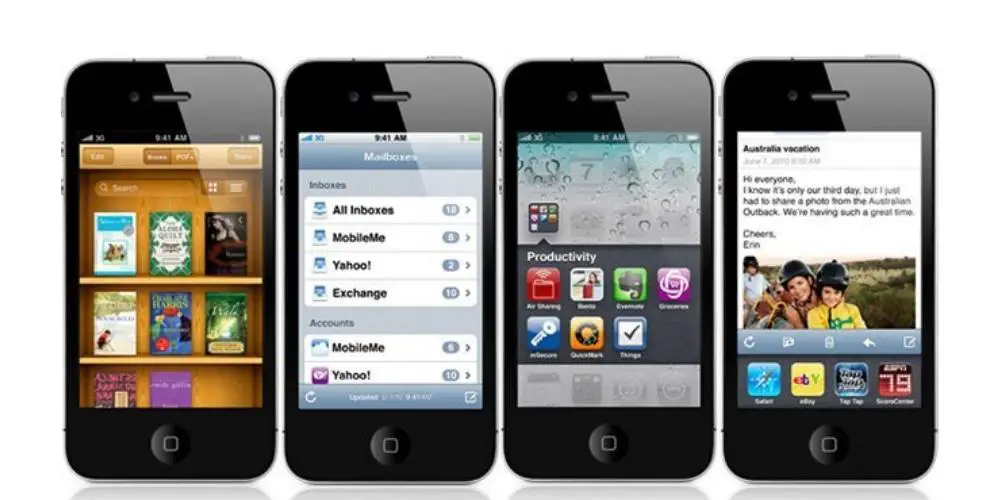 The possibility of creating folders in which to house the dozens of applications that could be installed from the still brand new App Store was also integrated. Developers were given the opportunity to access calendars and other native data (with the express permission of the user) in order to provide them with a better user experience.
These are all the versions that we could find in this iOS 4:
iOS 4
iOS 4.0.1
iOS 4.0.2
iOS 4.1
iOS 4.2
iOS 4.3
Siri and notifications: what's new in iOS 5
On October 12, 2011 , just over a month after the death of the legendary Steve Jobs, this version was launched, which had been presided over in June at WWDC that year. This software had the following device compatibility:
iPhone 3GS
Iphone 4
Iphone 4s
iPod touch (3rd gen.)
iPod touch (4th gen.)
iPad (1st gen.)
iPad 2
Apple TV (2nd gen.)
The great novelty for which this version went down in history was the arrival of the Siri assistant. Although its launch was actually more linked to that of the iPhone 4s, the truth is that it was forever associated with iOS. For the first time we could find a friendly voice to ask questions or request to perform actions on our device, although Apple claimed that it was still in beta.
Another great novelty was the introduction of notifications . This notification system that was present in Android was longed for by iPhone users. It came in a similar way, but with a very 'Apple' touch in terms of visual style. They could be grouped into groups and did not interrupt the actions that were being carried out on the device.
It was also very well received to be able to add the Twitter account to the system to integrate it into a multitude of applications such as YouTube. Although if this version stood out for something in messaging, it was due to the arrival of iMessage , Apple's own service that is still in force today and which has become the most used in the United States. Numerous details were also polished in native applications such as Camera, Mail or Gamecenter, adding to the catalog its own reminders app.
Although undoubtedly one of the most important steps was to allow updates via OTA , as well as the configuration of the device without needing a computer. It was a change that, despite being common today, would mark a before and after in the operating system.
This is still the iOS version with the fewest updates in history, with only five if we count the initial version:
iOS 5
iOS 5.0.1
iOS 5.1
iOS 5.1.1
The failure of Apple Maps in iOS 6
On September 19, 2012 , almost on par with the release of the iPhone 5, Apple made official the launch of a software version that had been in beta for more than 3 months after it was presented at the WWDC held in the month of June. It was compatible with the following devices:
iPhone 3GS
Iphone 4
Iphone 4s
iPhone 5
iPad 2
iPad (3rd gen.)
iPod touch (4th gen.)
iPod touch (5th gen.)
Siri improvements were expected like water in May despite the good taste in the mouth that it left at its launch a year ago. Although it was still considered in beta, the assistant was already able to give very useful and precise information about sports results or upcoming premieres on the movie billboard. To this were added other improvements such as an evolved voice that became much more realistic.
In the most recent iPhone, it was possible to make FaceTime calls using mobile data , something that until then was only possible through WiFi networks. Privacy improvements were also added, including a function that is still key today: Find my iPhone , allowing the device to be located on a map if it was lost or stolen. And yes, this time for everyone and not just MobileMe customers.
However, this version was marked by the great failure of Apple's native application as an alternative to Google Maps that it had been incorporating in previous generations natively. It was presented in a very nice way, with many attractive features, and yet it made the company even have to apologize when launching iOS 6. Its poor development even ended with layoffs of well-known faces in the company.
We find up to 10 updates of this iOS 6, including version 6.0 with which they were released:
iOS 6
iOS 6.0.1
iOS 6.0.2
iOS 6.1
iOS 6.1.1
iOS 6.1.2
iOS 6.1.3
iOS 6.1.4
iOS 6.1.5
iOS 6.1.6
Goodbye to scheuformism from iOS 7
One of the most important and still remembered versions of iOS these days. It was officially released on September 18, 2013 , having previously performed at WWDC that year. The compatibility of this with Apple devices was as follows:
Iphone 4
Iphone 4s
iPhone 5
Iphone 5c
Iphone 5s
iPad (1st gen.)
iPad 2
iPad (3rd gen.)
iPad mini (1st gen.)
iPad mini 2
iPad Air (1st gen.)
iPod touch (5th gen.)
It is known as one of the most groundbreaking versions in history for having completely redesigned the interface , leaving behind the design known as "scheuformism". This term refers to the style of the icons and buttons with a shape that is reminiscent of the actual elements they represent. In this version we opted for warmer colors and more minimalist designs with a certain modern air and with more room in the digital environment.
The redesign was also accompanied by new functions that we still have today, such as the arrival of the control center and notification center . Native applications such as Photos or Camera were also improved with much simpler and more intuitive interfaces. All this accompanying a Siri that was no longer in beta after its presentation the previous year.
At the security level, the iCloud Keychain was added with which to store all the keys and passwords, saving us from having to memorize them or write them down on paper. Along the same lines, an improvement was also added to Find my iPhone with which to block the device in case of loss or theft.
These were all the versions that Apple released of this iOS 7 in addition to the initial version:
iOS 7
iOS 7.0.1
iOS 7.0.2
iOS 7.0.3
iOS 7.0.4
iOS 7.0.5
iOS 7.0.6
iOS 7.1
iOS 7.1.1
iOS 7.1.2
The "Apple ecosystem" embodied in iOS 8
This version of Apple's operating system was presented at WWDC 2014, although it would not be until September 17, 2014 when the company officially launched this operating system for the following devices:
Iphone 4s
iPhone 5
Iphone 5c
Iphone 5s
iPhone 6/6 Plus
iPod touch (5th gen.)
iPad 2
iPad (3rd gen.)
iPad mini
iPad Air (1st gen.)
iPod touch (5th gen.)
iPod touch (6th gen.)
The most outstanding novelty in this generation was what was called continuity between devices . That is, if a call is received on the iPhone, it will also jump on the iPad or Mac and it can be answered from any of them. It was applied to various fields and it is a novelty that today remains one of the bastions of what is known as the Apple ecosystem and the integration between them. Another point where this continuity affected was in the synchronization of Photos on all devices.
The notifications were redesigned in order to be able to interact with them without having to leave the application that is in use at the time the notice arrived. The possibility of sharing family purchases was also added, as well as the possibility of having an Apple cloud with iCloud Drive .
Other of the most relevant integrations of this version is the improvement of the search engine (Spotlight) , which allows universal searches of all kinds (apps installed or from the App Store, songs, internet data …). Added to this function is a new Health app in which to keep track of all health-related records, worth the redundancy. It was also the version that Apple Pay introduced for the first time.
Regarding its intermediate versions, we could find all these updates:
iOS 8.1
iOS 8.1.1
iOS 8.1.2
iOS 8.1.3
iOS 8.3
iOS 8.4
iOS 8.4.1
iOS 9 with Siri widgets and suggestions
The ninth version of the operating system for iPhone, iPad and iPod touch was released to the public on September 21, 2015 . This operating system had been presented in June and was compatible with all these Californian brand products:
Iphone 4s
iPhone 5
Iphone 5c
Iphone 5s
iPhone 6/6 Plus
iPad 2
iPad (3rd gen.)
iPad (4th gen.)
iPad mini (1st gen.)
iPad mini 2
iPad mini 3
iPad Air
iPad Air 2
iPod touch (5th gen.)
iPod touch (6th gen.)
According to Apple's own words, iOS 9 was 50% faster than iOS 8. In addition to this performance improvement, relevant improvements were added for Siri, allowing the assistant to better understand the context of what was being asked and with the possibility of giving suggestions regarding the queries that we could make. All this housed in a left part in which the widgets were also released, having some as interesting as the battery.
The organization of the Photos app was also redesigned, adding new albums created automatically depending on the type of image (selfies, panoramas, captures…). Improvements also came to other native apps such as Mail with new gestures or the welcome of the iCloud Drive app to manage files in the Apple cloud. In the field of security and privacy, they implemented two-factor authentication , through which the brand's devices are protected.
Up to 13 different versions are found in this version, including all the intermediate versions.
iOS 9
iOS 9.0.1
iOS 9.0.2
iOS 9.1
iOS 9.2
iOS 9.2.1
iOS 9.3
iOS 9.3.1
iOS 9.3.2
iOS 9.3.3
iOS 9.3.4
iOS 9.3.5
iOS 9.3.6
iOS 10 was one of the most stable
As was customary, WWDC 2016 served to publicize new software, including this iOS 10. The first version for the public was launched on September 13, 2016 , a few days after the presentation of the iPhone 7. The devices compatible with this and the following versions were these:
iPhone 5
Iphone 5c
Iphone 5s
iPhone 6/6 Plus
iPhone 7/7 Plus
iPhone SE (1st gen.)
iPod touch (6th gen.)
iPad (4th gen.)
iPad Pro (9.7 ")
iPad mini 2
iPad mini 3
iPad mini 4
iPad Air (1st gen.)
iPad Air 2
iPad Pro (12.9 "1st gen.)
Years after its release, many developers remember how the first betas of these versions were the ones that had the most stability , something that would later be reflected in the final versions. At the level of functionalities, improvements were added to the 3D touch presented the previous year with the iPhone 6s, as well as aesthetic improvements in the widgets .
A function that was also liked a lot despite passing by at the beginning was the recognition of faces in the Photos app , being able to sort the albums based on the people who appeared in the snapshots of the reel. Something similar to what happened with the integration of song lyrics in Apple Music.
Artificial intelligence also took a step forward with an improvement of Siri and its full integration with HomeKit devices, a platform also presented for the occasion to be able to join Apple devices with smart accessories such as light bulbs, thermostats or blinds.
It was one of the least updated versions in recent history, which may also be a sign of its stability.
iOS 10
iOS 10.0.2
iOS 10.0.3
iOS 10.1
iOS 10.1.1
iOS 10.2
iOS 10.2.1
iOS 10.3
iOS 10.3.1
iOS 10.3.2
iOS 10.3.3
iOS 10.3.4
iOS 11 and the new control center
Although its official launch did not occur until September 19, 2017, iOS 11 had been presented at WWDC that year, held just three months earlier. It was the first to outrun iPhones with 32-bit chips, having the following device compatibility:
Iphone 5s
iPhone 6/6 Plus
iPhone 6s / 6s Plus
iPhone 7/7 Plus
iPhone 8/8 Plus
iPhone X
iPod touch (6th gen.)
iPad (5th gen.)
iPad (6th gen.)
iPad mini 2
iPad mini 3
iPad mini 4
iPad Air (1st gen.)
iPad Air 2
iPad Pro (9.7 ")
iPad Pro (10.5 ")
iPad Pro (12.9 "1st gen.)
This version incorporated interesting improvements in the iPad as a renewed dock in which for the first time more applications could fit. Although the highlight came again to the iPhone with a renewed control center to which functions demanded for years such as the activation and deactivation of mobile data were finally added. The ability to use AirPlay 2 to stream music to devices more efficiently was also introduced.
The Files app was released in this version as the first macOS Finder-style folder, file and document manager. Through this app, cloud storage services such as Apple's own iCloud Drive or other very popular ones such as Google Drive or Dropbox could also be synchronized.
Although the center of the controversy was in the amount of bugs that had most versions of this iOS 11. And this was added a slowdown of older devices that was the subject of complaint by various associations, forcing Apple to rectify, apologize, and offer cheaper battery replacements on affected phones (even free on some).
These were the versions of iOS 11 throughout its validity period:
iOS 11
iOS 11.0.1
iOS 11.0.2
iOS 11.0.3
iOS 11.1
iOS 11.1.1
iOS 11.1.2
iOS 11.2
iOS 11.2.1
iOS 11.2.2
iOS 11.2.5
iOS 11.2.6
iOS 11.3
iOS 11.3.1
iOS 11.5
iOS 11.4.1
Tweaks plus stability equals iOS 12
After the aforementioned iOS 11 disaster, WWDC 2018 arrived and Apple promised improvements in the stability of the operating system, something that was more than fulfilled later. The first official version was released on September 17, 2018 , being compatible with the following devices:
Iphone 5s
iPhone 6/6 Plus
iPhone 6s / 6s Plus
iPhone 7/7 Plus
iPhone 8/8 Plus
iPhone X
iPhone XS / XS Max
iPhone XR
iPhone SE (1st gen.)
iPod touch (6th gen.)
iPad (5th gen.)
iPad (6th gen.)
iPad mini 2
iPad mini 3
iPad mini 4
iPad Air (1st gen.)
iPad Air 2
iPad Pro (9.7 ")
iPad Pro (10.5 ")
iPad Pro (12.9 "1st gen.)
iPad Pro (12.9 "2nd gen.)
Beyond that promised good overall performance, Apple brought some new features like the ability to do group FaceTime with up to 32 people at the same time. Of course, this function came to cause a lot of commotion for having opened a security breach that allowed the camera and microphone of other participants to be activated without them having accepted the call. The company had to apologize for this and fixed the problem with an intermediate update.
Another relevant point was that they redesigned the notifications , not only changing their aesthetics or the way they were stacked, but also giving the option to postpone them or give them a certain priority. Small aesthetic renovations were also carried out in native applications such as Apple Musics, Books or Podcast, as well as the arrival of the famous Memoji stickers.
Although if there is a feature that stands out from this iOS 12 and that in the end it has continued to be squeezed is Shortcuts. This application came from the defunct Workflow, bought by Apple months before. This app opened the doors to obtain new workflows and automations on the iPhone and iPad, sharpening the ingenuity of the most creative and allowing them to be more productive in daily use.
Something curious was that there were updates to iOS 12 in the middle of 2020 with the aim of integrating the tracking function to prevent COVID-19, something that was added at the same time in iOS 13 and it was decided to implement in this for those terminals such as the iPhone 5s and 6s that couldn't upgrade to that next generation of software.
Up to 25 versions of this iOS 12 we have come to see in total, with all these:
iOS 12
iOS 12.0.1
iOS 12.1
iOS 12.1.1
iOS 12.1.2
iOS 12.1.3
iOS 12.1.4
iOS 12.2
iOS 12.3
iOS 12.3.1
iOS 12.3.2
iOS 12.4
iOS 12.4.1
iOS 12.4.2
iOS 12.4.3
iOS 12.4.4
iOS 12.4.5
iOS 12.4.6
iOS 12.4.7
iOS 12.4.8
iOS 12.4.9
iOS 12.5
iOS 12.5.1
iOS 12.5.2
iOS 12.5.3
iOS 13 separated the way from the iPhone and iPad
Until September 19, 2019, the date on which the first of these versions was released, both the iPhone and the iPad (also the iPod touch) had carried the same operating system. With more or less notable differences, but always under the same name. However, in the WWDC of that 2019 Apple already advanced a change in this aspect. As far as compatible iPhone and iPod are concerned, this version left behind the iPhone 5s, 6 and 6 Plus, having the following compatible:
iPhone 6s / 6s Plus
iPhone 7/7 Plus
iPhone 8/8 Plus
iPhone X
iPhone XS / XS Max
iPhone XR
iPhone 11
iPhone 11 Pro / 11 Pro Max
iPhone SE (1st gen.)
iPhone SE (2nd gen.)
iPod touch (7th gen.)
The great novelty of this version was the long-awaited arrival of dark mode , which was transferred to the entire operating system, including native and third-party applications that were adapting their interfaces to match the rest. Among other notable new features was the ability to type by sliding your finger on the keyboard, a very useful function for typing with one hand.
Although if this iOS 13 stood out for something, it was for its performance , which was dated up to 30% more fluid than its previous version according to Apple itself. To this were added privacy improvements such as the arrival of the Login with Apple , a system that allows you to securely register in a multitude of apps, websites and services without having to give personal data that may be compromised.
And although it was not a novelty of iOS as such because it had been extended to other Apple devices, the truth is that the company's new services saw its premiere on iPhone in this operating system. Apple Arcade, Apple TV +, Apple News +, and the Apple Card credit card were platforms and services launched a few weeks after the first version of iOS 13.
It was one of the iOS versions with more intermediate updates:
iOS 13
iOS 13.1
iOS 13.1.1
iOS 13.1.2
iOS 13.1.3
iOS 13.2
iOS 13.2.2
iOS 13.2.3
iOS 13.3
iOS 13.3.1
iOS 13.4
iOS 13.4.1
iOS 13.5
iOS 13.5.1
iOS 13.6
iOS 13.6.1
iOS 13.7
iOS 14 took privacy by flag
At the moment this is the last iOS operating system to date. It was presented at WWDC 2020 held at the end of June of that year, in which it was Apple's first telematics event due to the COVID-19 pandemic. The official launch of its first version occurred on September 16, 2020 . The compatible devices were the same as those of the previous iOS, therefore having the same list to which the new phones launched that year were added:
iPhone 6s / 6s Plus
iPhone 7/7 Plus
iPhone 8/8 Plus
iPhone X
iPhone XS / XS Max
iPhone XR
iPhone 11
iPhone 11 Pro / 11 Pro Max
iPhone 12/12 mini
iPhone 12/12 Pro Max
iPhone SE (1st gen.)
iPhone SE (2nd gen.)
iPod touch (7th gen.)
Among its great novelties was the integration of widgets on any screen, being able to fit between applications and with different sizes. Also a library of applications in order to organize them intelligently and to be able to delete them from the main screen. Some improvements were also added to the interface such as making Siri more compact without the assistant holding the entire screen while it is in use, something similar to what was done with incoming calls, which were also reduced to a pop-up. on top. Picture-in-picture also arrived in this version, a function that allows you to play video through a small window while browsing the system.
However, the most striking of these versions were the privacy improvements. Apple gave its users the power of decision regarding the tracking by the apps, being able to prevent them from recapitulating their personal and browsing data for advertising purposes. In the same way, a tab with the permissions accessed by the applications was added to the App Store, so that they are completely transparent.
The controversy of this version came from the hand precisely of the improvements in privacy, since Apple had to do with Facebook due to the rejection of this company led by Mark Zuckerberg. In their opinion, Apple was carrying out monopolistic practices with measures of this type. They announced a lawsuit against Apple and as of today there is still no trial dated for both companies to discuss this matter.
As of this writing, these are all the interim updates for this release:
iOS 14
iOS 14.0.1
iOS 14.1
iOS 14.2
iOS 14.2.1
iOS 14.4
iOS 14.4.1
iOS 14.4.2
iOS 14.5
iOS 14.5.1
iOS 14.6
iOS 14.7 (beta version)