Now few doubt that the most successful company in the world, as far as desktop video game consoles are concerned, has a single name: Sony. Although Nintendo continues to hold its own and has a hard time keeping up the pace depending on the success it has with each new generation, in the PlayStation part its hegemony is undisputed since in 1995 it launched its first machine in a large part of the world markets. But not everything was a bed of roses.
Sony and video games, a bump to start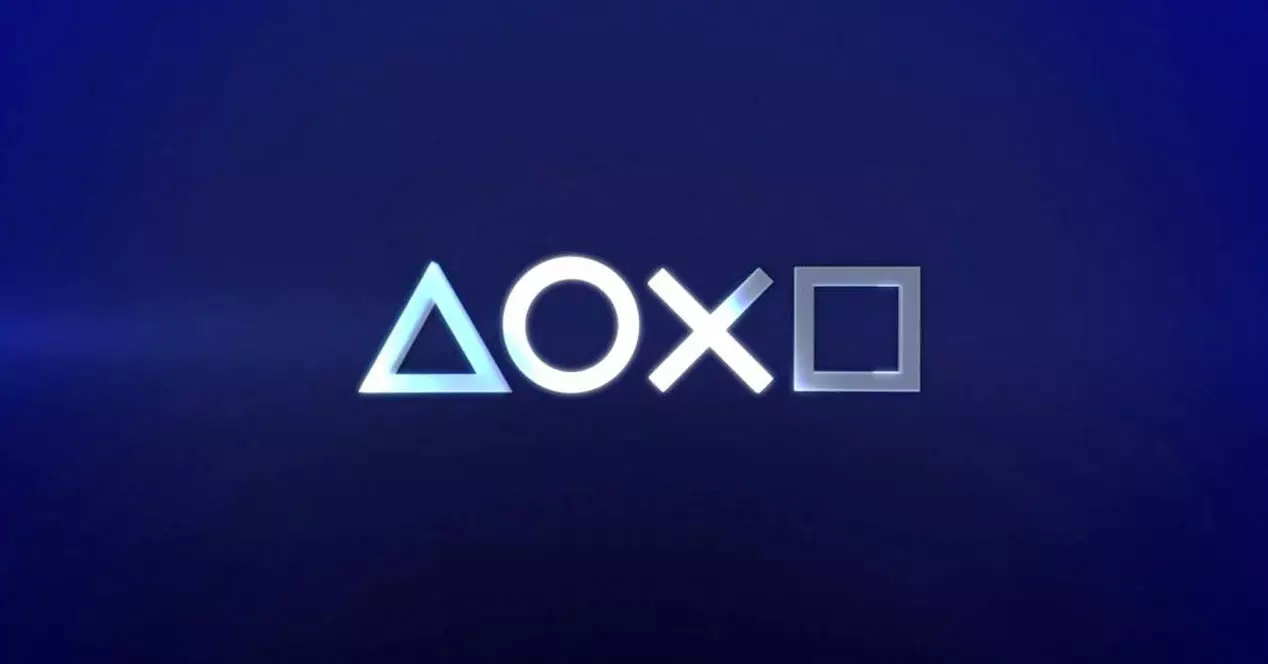 It must be remembered that Sony is one of the most important technology companies of the 20th century , glory of the times of Made in Japan that gave birth to a good part of the inventions and innovations related to technology: from simple calculators, to televisions, stereos and, of course, starting in the 1980s, computers. It was then that a standard promoted by the company emerged, supported by dozens of companies with their own models, such as the MSX.
Those 8-bit microcomputers (at first) were present in many markets, with Japan being one of its fundamental pillars. But unlike what happened there, in the rest of the world MSX was a system that was highly valued by users but when it came time to translate that quality into sales… it cost more. Europe and the US preferred other alternatives such as the ZX Spectrum, Commodore 64 or Amstrad CPC, and that dream from Asia was left as a simple side note.
That first experience marked the Japanese, who always thought very hard about putting their heads back into a sector related to video games, precisely to avoid another disappointment that would consume too many millions of yen. Even so, they returned to the fray offering to develop a CD drive for Super Nintendo that would be called… PlayStation… although it was finally rejected and who knows if it was the turning point that made them see that the only way left was to develop a new system that they would bring themselves and on their behalf to the stores.
Even so, the ghost of the failure of MSX always hovered over the first years of PlayStation's existence until its definitive consecration just a couple of years after reaching the stores. Proof of this is that the first operations in Spain were not carried out by a company called PlayStation, or Sony Computer Entertainment, but by Columbia Pictures, which was the distributor of films and home video at the time. Why? Well, if things went wrong and they had to retract sails, it was always easier to do it by closing a new area of ​​​​an already consolidated company, than having to put an end to a behemoth created specifically for video games.
Luckily for the Japanese, sales smiled at them and very soon it became clear that in front of the Nintendo-SEGA binomial there was not only Sony, but only they were going to remain as the true heads of the market.
All PlayStation consoles
Then we leave you, one by one, all the machines that have been arriving at the stores covered by the PlayStation brand. There are not many, but all have marked history.
PlayStation (1995)
It was the starting point of the PlayStation family, a console that already showed from its first releases that it played in another division, with a technical and graphic power far above its competition , then SegaSaturn, so in a very short time it was practically alone in the market and without any opposition. His early games remain in memory, such as Ridge Racer, Tekken , To Shin Den , Jumping Flash , Motor Toon GP , ​​Destruction Derby , Wipeout , etc.
The growth of the brand allowed Sony to take away some exclusives that until then had been the private preserve of Nintendo , such as Final Fantasy or Konami games such as Metal Gear Solid or Pro Evolution Soccer . Based on these small arrivals, the PlayStation ecosystem was differentiating itself and convincing old gamers who had been out of the market for years to quickly return to it, hand in hand with the only brand that innovated and, in addition, offered unique products.
Moreover, at the end of the 90s, the term "la play" became so popular that it was used to refer not so much to a PlasyStation console, but to the video game console segment itself, whether it was SEGA, Microsoft, Atari or SNK. That was the moment when Sony launched a revised model of the legendary console : PS One, with an (official) built-in screen and everything. Do you remember her?
Cumulative sales total: 102.49 million
Pocket Station (1999)
There are those who consider this PocketStation as another member of the PlayStation family and it really is, but we don't know if to the point of referring to it as a separate console from the Japanese. In those 90s, Bandai's Tamagotchi were a real fever and Sony did not hesitate to launch a hybrid that mixed that idea and that, on top of that, allowed us to connect it to the PSX console through the Memory Card port to store games and things like that.
In other words, it was an accessory that expanded the game beyond the television screen, but always in a very schematic and limited LCD game style. Even so, we cannot deny that it was a Japanese hardware launch in which many saw a clear copy of the VMUs that SEGA launched together with its sensational Dreamcast.
Playstation 2 (2000)
And we come to the year 2000. The console market lives between the small failure of Nintendo 64 and the clear withdrawal of the Japanese that will cause the launch of the GameCube in 2001; SEGA's attempt to return to what it was with the 16-bit generation at the hands of the Dreamcast; and the war drums of a new opponent, formidable and covered in money, such as Microsoft with its hypothetical Xbox.
In the midst of this Maremagnum , the only clear and reliable thing is that PlayStation was going to have a second generation that hit the market in 2000, amid complaints from programmers who claimed that developing for the new machine was like "chewing stones". It does not matter what they considered because PlayStation 2 quickly began to sell and sweep , leaving all its competition far behind.
This new PS2 was the first to incorporate the DVD format into games , while taking advantage of the explosion of this format as the preferred format for watching movies and series at home. So the move went perfectly for Sony, owner as it was of a major Hollywood production company whose releases were later sold for millions to everyone who owned one of its new consoles.
Halfway through the generation it released a smaller, lighter and thinner model, known colloquially as the PS2 Slim , which helped sell even more and started the custom of releasing improved models every few years, and cheaper to make.
The success of PS2 was the one that really established Sony as the reference brand in the world of video games and gave it an advantage and prestige that it continues to take advantage of today with each new release it carries out, including exclusive sagas that decant to users clearly by PlayStation. So much of what the Japanese have achieved right now has to go looking for it in those early years of the 21st century.
Cumulative sales total: 158.70 million
PSP (2004)
What to say about Sony's first portable console, whose existence had been rumored practically since the end of the 90s. But it was in 2004 when PSP hit the market, in December, and it did so by showing the technology of a console that offered a show graph that was between PS2 and PS3. It started with very strong sales driven by extraordinary releases, like a new Ridge Racer or amazing Metal Gear adaptations , like the Acid editions .
Rockstar would later arrive with two championship GTAs , such as Liberty City Stories and Vice City Stories , in addition to a commitment to cinema in UMD format that allowed many to do something unthinkable for the time: watch movies with practically DVD quality on the street . , in addition to being able to listen to music, read comics or view photos previously saved on the console.
Everything was going perfectly until piracy got involved, which systematically reduced the launches of companies that saw their investments never recover. Little by little, the splendor of PSP was decreasing and fading. Even so, it gave him time to accumulate an extraordinary catalog of games that are highly valued by collectors today.
Cumulative total sales: 80.79 million
PS3 (2006)
Xbox had launched its first console too late (compared to PS2) in 2001, so in the next generation it decided to get ahead of Sony, which took another year to launch its answer to Xbox 360. PS3 is, like everything that happened in that generation , which represents the first great technological leap of the brand , with hardware that many thought was too advanced for the time. Moreover, it was because of these components used by Sony that PlayStation 3 hit stores with a price of almost 600 euros that almost doomed the brand to fail miserably.
Even so, although it lost the battle against Xbox 360 in markets such as the US or the UK, Spain remained faithful to its sonyer tradition and PS3 was the best-seller , showing off its power with some of the exclusive franchises that we still follow today. enjoying. This is the case of Uncharted , which was born with it, or The Last of Us , in addition to other games that, with the graphic power of this generation, made a huge leap in quality, such as God of War III , etc.
As in the case of PS2, it underwent design revisions, although in this case there were two: a first Slim , and another completely revamped with a Blu-ray opening system (just above on the right) that looked like one of those old bread boxes from the grandmother.
Cumulative sales total: 87.40 million
PS Vita (2011)
In 2011 smartphones are already the most popular mobile phone models. The Apple and Android digital stores offer hundreds of games (many of them free) and touch screens are so natural that nobody imagines a portable device without one. With this panorama, Sony tried to compete against those giants and ventured to repeat the success of the PSP with a new console, with a graphical power a tad higher than that of PS3 and with a hardware and finish typical of the Japanese brand.
It had two touch panels (one behind and one on the screen), a new format for games through cards, a slot for extra storage to download digital games and a whole host of apps focused on the most social aspects to unite players from all over the world.
In addition, to make it more akin to the tastes of the time, Wifi versions were marketed only and also with 3G, to take the multiplayer to the street… but soon the Japanese will discover that all their effort will come to nothing , despite the launch of PS4 and its options for remote play or as an extended screen: the support of the third parties was nil, there are hardly any releases that can pull sales (a Final Fantasy , a Metal Gear , etc.) and even Sony itself does not like it either. dedicated great efforts to carry some of its exclusives with more pull.
Neither did revisions to the console's hardware help sales , including the PlayStation TV desktop version, so it fell a long, long way short of what the PSP achieved. Even so, we cannot say that PS Vita was a bad idea because looking back, the catalog that he finally managed to get is one of those that lovers of niche franchises like, and proof of this is the collecting market born to your surroundings.
Cumulative sales total: 15.82 million
PS4 (2013)
Seven years after the launch of PS3 and the (almost) scare that the Japanese got, PS4 arrives with very clear ideas : hardware according to the price it will have in stores and a clear goodbye to those flirtations they had on PS3 with occurrences like games with movement control (PS Move) or 3D. The Japanese once again promise us videogames, pure and simple without strange additions that do nothing but annoy.
The result is that it quickly became the best-selling console of that generation, following the mistakes that Microsoft made with Xbox One, which arrived in stores with a Kinect camera that everyone used for decoration. The Japanese knew how to excite the disenchanted PS3 again with more and better exclusive games in a strategy that would seem very aggressive, but that was the key to the enormous sales of that generation.
In 2016 would come the only time when Sony decided to offer something different with PS VR: virtual reality lands on consoles with a very well designed and thought-out device, which is optional and does not affect standard releases for PS4 . Hence the key that its success or not is independent of the console itself.
PS4 also had its Slim version in that same year 2016, while for the first time the Japanese decided to create a more powerful PS4.5 to enjoy games with higher graphic quality and frame rate per second. Your name? PS4 Pro, which allowed many gamers to really start taking advantage of their, until then, wasted 4K TVs.
Today it is the second best-selling Sony console of all time.
Cumulative sales total: 116.95 million
PS5 (2020)
And we come to the latest generation of PlayStation and we can say little about it, because its history is still being written and it looks like it will last, because the lack of units to sell is so large that even today it is impossible buy it in a store. So let's hope it stretches beyond 2027 and reaches 2030 even. Although business is business.
As you can imagine, we are waiting to have a new PS VR 2 heir to the PS4 model, it is unknown if we will have a Slim version (in reality we have no doubt that there will be one) and even a slightly more powerful Pro model. But all that is part of what we will continue to tell you here over the next few years, when we continue to update each line of this article with what the future holds.
Cumulative sales total: 20.84 million (July 2022)