Does the refresh rate of a smartphone really matter? What started as a characteristic of gaming-focused phones has become a trend this year 2020. Many already offer screens with a refresh rate of more than 60 Hz . And not all are high ranges, for example, Realme with its 6 series does it with phones of less than 200 euros in exchange.
Why the refresh rate matters

As with gaming monitors , phones that offer a screen with a refresh rate higher than 60 Hz allow you to enjoy a more fluid experience . Of course, both the system and the applications used must offer support to take advantage of this greater speed when it comes to "drawing" the different elements of the interface on the screen.
Even so, although some apps or games do not take advantage of all the technical capabilities of these screens, only with the improvement when moving through the different menus and screens of the system is it worth it. And that is why several manufacturers are already betting on this technology.
However, screens with a higher refresh rate also have their "disadvantages." The first and most important is the highest energy consumption. Luckily, the use of larger batteries and the efficiency of the other components seems to be minimizing this reduction in autonomy.
On the other hand, to be able to display user interfaces more fluidly, greater graphic power is also required. That power has been achieved, but at a maximum resolution of 1080p. Therefore, some phones have had to go back in terms of resolution of their screens, moving from QHD panels to FHD or force the user to go from a 2K interface to 1080p as in the case of the new Galaxy S20, which do offer up to 120 Hz but lowering the native resolution of the panel.
Anyway, the use of this screen technology compensates and when you try a phone capable of exceeding the classic 60 Hz there is no turning back.
All phones with a display of 90 Hz or more
In the market there are already a wide variety of phones that make use of screens with a refresh rate higher than 60 Hz. The usual thing is to find screens with a 90 Hz refreshment , although there are also those that bet on 120 Hz and it is expected that will not take long those that will reach 240 Hz.
Razer Phone
Razer's phone was one of the first to jump to the screens with a refresh rate exceeding 60 Hz. To be exact, the terminal offered a panel with a refresh rate of 120 Hz. In its second generation (the Razer Phone model 2 that we have already analyzed) has maintained and improved it in the other components such as processor, RAM, storage, etc. In addition, they can now be found at a more attractive price .
Asus Rog Phone
Like Razer's phone, Asus quickly opted for this type of screen on their gaming-focused phones. The first-generation Asus Rog Phone used a 90 Hz panel and the Asus Rog Phone 2 rose to 120 Hz, positioning itself as one of the terminals with the highest refresh rate on the market. If you are looking for a terminal to play, it is a good option.
OnePlus 7 Pro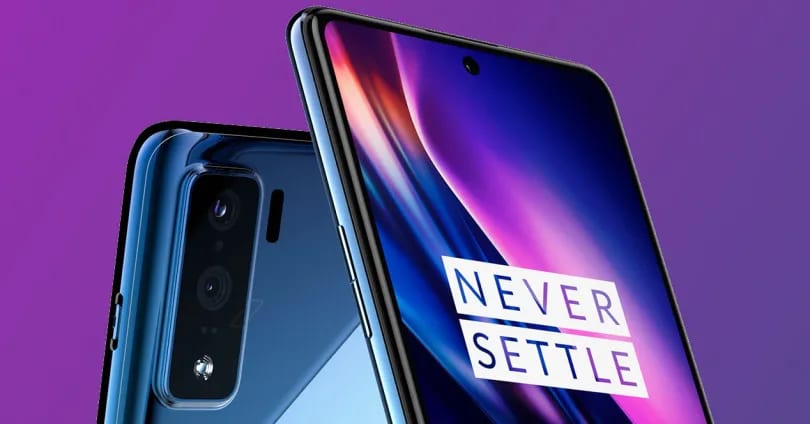 The first bet of OnePlus for 90 Hz screens came with the OnePlus 7 Pro , a phone that together with the good performance of its Oxygen OS layer offered a fluid experience in every way. Undoubtedly, one of the most attractive terminals that no longer had that gaming cut to which these types of screens were associated. Right now you can find it for about 600 euros.
OnePlus 7T Pro
The next generation of the Pro model, the OnePlus 7 Pro again bet on this screen at 90 Hz . Basically one could say that they arrived to stay, because it would not be logical for them to decide to take the step back at this point. One of the best ranges high, even for price .
OnePlus 7T
Even so, if you wanted the OnePlus experience and not spend as much as on the Pro models, the brand launched the OnePlus 7T with the same panel and almost identical in specifications. For us it was one of the best phones of 2019 in terms of relationship and price .
Realme X2 Pro
One of the biggest surprises of the year in terms of price and performance. The Realme X2 Pro got a lot of attention and it's not for less. The brand has arrived strongly, so much that this model managed to corner many ranges high. And yes, its 90 Hz screen was and is one of its values along with an adjusted price .
Google Pixel 4

The first Pixel with a 90 Hz screen , the Pixel 4, we admit that left us halfway. More than one phone was expected that still offered a great camera, a very good experience and, now, a better screen. But the higher energy consumption, which in this case was more appreciated than in other similar proposals, was attractive. In addition, there was some controversy because it was not always at 90 Hz. If you wanted to enjoy the maximum refresh rate you had to force it. But hey, we're not going to take credit from the best Pixel either.
Realme Series 6
The strength with which Realme arrives is especially present in its new Series 6. The Realme 6 and Realme 6 Pro are phones with more hardware models but with the particularity of offering an FHD + panel with 90 Hz . That is, a phone that would be below 200 euros in exchange offering a screen that has usually been mounted in high ranges.
Little X2
The successor of the popular Poco F1 did not come so groundbreaking. The technical specifications of the Poco X2 are not bad, but a processor that was not the last of Qualcomm left wanting more. To compensate, they did add a 6.7-inch LCD screen with a 120 Hz refresh.
Nubia Red Magic 3S
Nubia's proposals are interesting, although for many users they go unnoticed by the little depth of the brand in our country. Even so, some options such as the Nubia Red Magic 3S and previously the Red Magic 3, offer a panel with a refresh rate of 90 Hz . Of course, at a price that more than one will think whether to bet on him or a more consecrated brand.
Galaxy S20, S20 + and S20 Ultra
Samsung's three big bets for the beginning of the year, its most representative range. The three versions of the Galaxy S20 differ in aspects such as size, camera settings and other additional details, but they share an important one: screen up to 120 Hz. Of course, at FHD resolution . If we use the native QHD resolution of the panel, then the maximum refresh will be 60 Hz.
Xiaomi Mi 10 and Mi 10 Pro
The latest representatives of Xiaomi, the Mi 10 and Mi 10 Pro, offer screens with different diagonal but same resolution FHD +, AMOLED technology and what we are interested in at the moment: refresh rate of 90 Hz . As the brand has accustomed us, a very powerful hardware, although from the last generations with a price somewhat higher than what they were offering. They will go on sale next March 27.
Oppo Find X2 and X2 Pro
The last bet of Oppo is the Find X2 series , both the normal and the Pro model include a 120 Hz panel where not only the refresh rate stands out, but also the use of the front that allows reducing both the frames and adding a hole in front camera screen.
OPPO Reno 3 Pro
The other important Oppo family is formed by the OPPO Reno 3 and Reno 3 Pro. In this case only the pro model offers a 6.5-inch AMOLED screen and a 90 Hz refresh rate. It does not reach that value of the Find X2, but the fluidity in the user experience remains striking.
From added value to essential feature
Looking at the number of phones that already offer screens with a refresh rate of 90 Hz or more, it is clear that this is a feature that has gone from being an added value to something essential if you want to be competitive in 2020.
Anyway, even though it is something that brings important benefits in everyday life, do not forget that along with a great fluidity, you must also look for a good image quality in everything related to brightness, contrast and color fidelity.