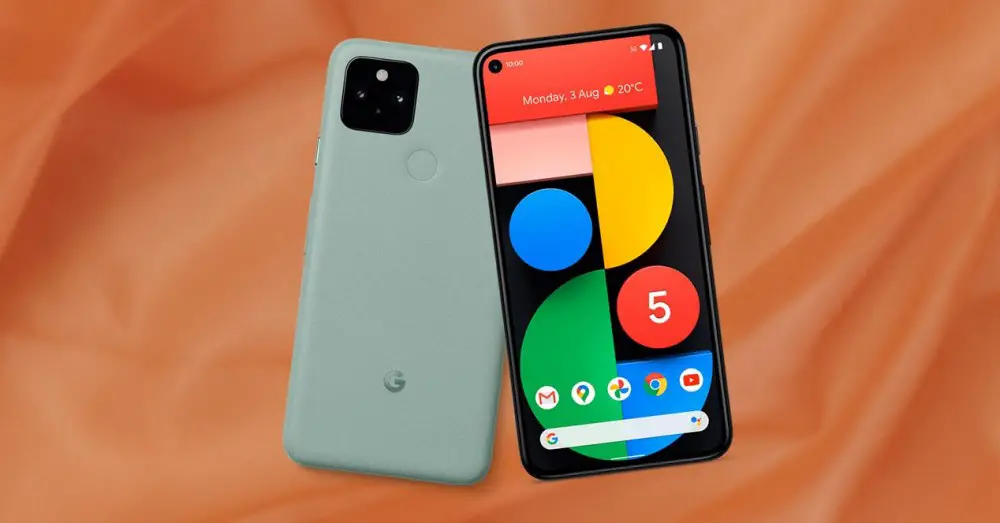 Each smartphone manufacturer has an ace up its sleeve to be able to stand out from the rest to finally make a user choose to buy their mobile devices. And Google was not going to be less with its Pixels, in addition, it will be of some use that it is in charge of developing the operating system that predominates in much of the current terminals.
For this reason, it is time to know some of the advantages that we can find in these terminals and whether or not they are worth it for a future purchase. Although, if we already have one in our hands, we will already enjoy these. In addition, the features that we will show you in these smartphones can make you change your mind easily and decide to jump into buying one.
System updates before anyone else
How could it be otherwise, the Pixels have the best service when it comes to having the latest Android updates . Basically because of something it would have to serve that the manufacturer has its own line of smartphones. Therefore, we are faced with one of the great advantages that the millions of users of these mobile devices have.
In this way, when Android launches a new update, the first to receive it are always users who have a Google smartphone . As well as early access to possible betas, as has been the case with the different betas of the latest version of the US firm's operating system. In addition, if you buy a new Pixel, we are guaranteed three years of software system updates, a promise that not all brands can deliver today.
The best Android night mode
Although, the great fact of being able to have the latest updates before any other manufacturer is not the only benefit they present. These smartphones have software for their cameras , as well as technology, with which they manage to greatly differentiate themselves from their competitors. In addition, they are usually considered among the phones with the best cameras by users.
Without going any further, the Google Pixel have one of the best night mode of all Android. We are referring to Night Sight , the functionality that has been able to further enhance the night photography of mobiles.
Today, phones come with small sensors, so they start to suffer when the brightness of the image falls below 30 lux (unit of light intensity). However, we can find HDR mobiles that are capable of achieving acceptable results up to 3 lux. However, this mode of Google mobiles has the ability to give us good results when they have up to 0.3 lux, without the need for flash.
Unlimited Google Photos for almost every Pixel
The truth is that another advantage that everyone believed would continue to be maintained among the mobile phones of the American firm would be the unlimited storage in Google Photos . Although, finally, it has not been like that. However, those users who decide to buy any of the brand's terminals that are between Pixel 1 and 5, will continue to have the possibility of making an unlimited and free backup of photos and videos. Well, from the future ranges of their mobile devices, they will no longer enjoy this free unlimited space.