Gone are the days when viruses and malware seemed like science fiction to anyone with an Android phone. The dangers are more and more numerous and are where we least expect them. As much as we follow the security recommendations, and even use app stores such as Google Play or the Galaxy Store, they are a breeding ground for attracting this type of malicious software. That is why, if you have a Samsung, it is not a bad idea to use its antivirus.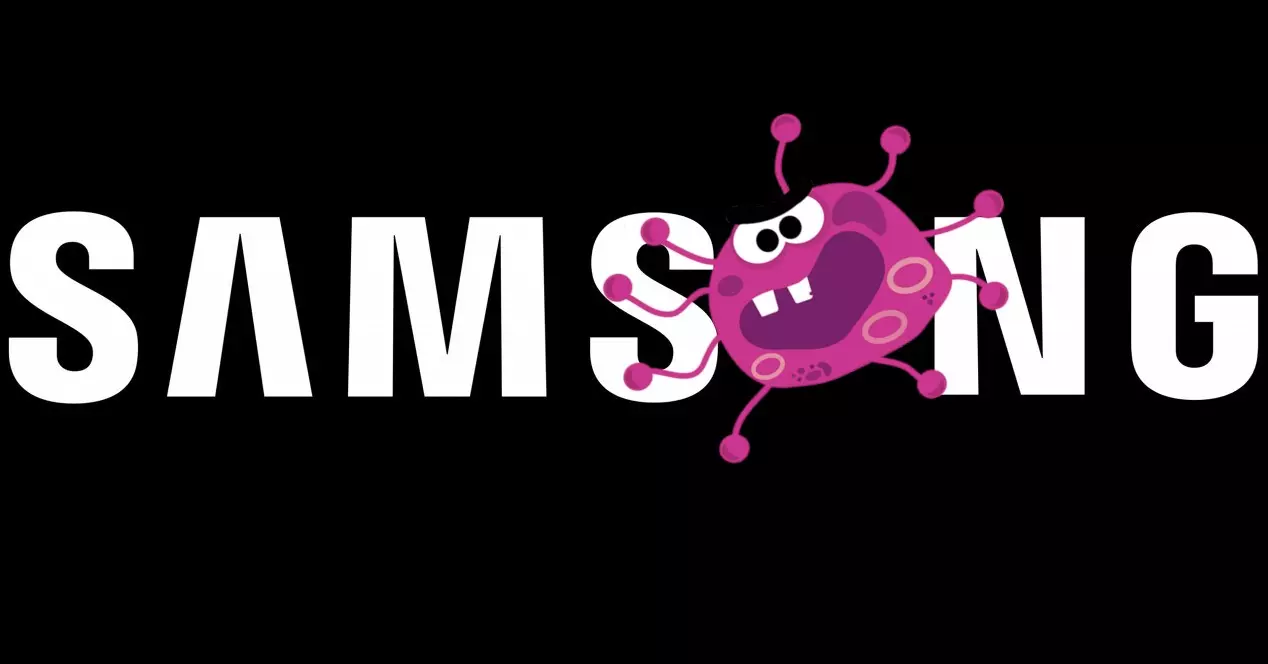 Download applications only from official channels or be wary of little-known apps or apps with low scores, these are some of the recommendations that security experts make us to try to avoid unpleasant surprises. To try to help in this regard, there are not a few manufacturers that already integrate an antivirus solution in their customization layer. In this case, we find the good initiative on the part of Samsung, something that we have also seen in other brands such as Huawei, since it avoids the possibility of having to install third-party antivirus.
One UI Anti-Virus
Samsung phones with One UI come with a solution, native antivirus , thanks to the collaboration of the Koreans with the famous security firm McAfee. However, this option is disabled by default on your terminals. Therefore, we will have to enter it and accept the conditions once to be able to start it.
In order to activate it we will have to go to the Settings of our Samsung Galaxy, and then go down to the bottom to find the option of Device Maintenance or Device Care (this will vary depending on the version of One UI that we have installed on the smartphone ).
Once inside we will have to touch on 'Security', which is the option that interests us, where the antivirus is located . Before entering we will have to accept the terms and conditions of this tool.
If by any chance it does not work, we must enter this same section and click on Download application > Install. Then, you can use the antivirus of Samsung mobiles.
Run an analysis
Once we have followed all these previous steps, we will see the menu to be able to analyze the device for viruses and malware. As we can see, Samsung uses the McAfee search engine and databases to keep suspicious activity or malicious apps at bay. Now we just have to click on 'Analyze phone' on the big blue button.
Now, Samsung's antivirus will start looking for suspicious signs among all the applications installed on our device. The process takes around two to three minutes depending on the number of installed apps. When it has finished, the most common thing is that the message that everything has gone well and that our mobile is clean of viruses and malware appears. Otherwise, the tool will offer us advice and steps to follow to remove the app or quarantine it.
Use the Android tool
As much as One UI has its own antivirus, it never hurts for us to know everything that Android series offers us. And it is that, in any smartphone that comes with this operating system, we will find a native Google tool known as Play Protect.
Google's own tool to remove viruses is combined with Google Play, but it also protects us from other external threats. It is a software that has been created by the American company with the intention of analyzing and facilitating protection without antivirus on Android .
In this way, all the terminals that have Google services can enjoy it without having to do anything. It is updated from the security settings to be more and more effective.
If you want to try it on your Samsung phone, you should go to Settings > tap on the Biometric data and security tab > tap on the Google Play Protect option > tap on the arrow icon making a turn to start a virus scan on the phone. mobile. Thus, we will get the applications that we have installed on the Galaxy smartphone to be analyzed. If there is any type of malware, it will notify the terminal, as well as if everything is fine.
Tips to dodge malware
Smartphones are not invincible, as is the case with antiviruses. For this reason, we will always have to be very careful not to fall into the trap of a hacker and end up with the mobile infected by a virus. To prevent you from having to think about what you can and should not do, we will give you a series of key points that you will never have to overlook, at least if you care about the security of a Samsung phone .
Beware of the web : sometimes surfing the Internet is more difficult and dangerous than we thought. Basically, because there are hackers and cybercriminals who are lying in wait for us to fall into the trap and click on a link, image or pop-up window in our terminal. Especially, we will have to be careful with the files that we download on the mobile.
SMS : as happens with Internet pages, the messages that reach us on the phone are the order of the day. Although, the main danger of these is that they are, for the most part, to try to do fraud. However, on other occasions they could be used to install malware on the mobile . But, in that case, they will need us to click on a link that they have sent us through an SMS or enter the message.
The applications : we have already been warning you, but no matter how much we install applications from an official store, they can always sneak in all kinds of viruses, be it a Trojan , spyware or ransomware . Therefore, before downloading an unknown app, take a look at the comments of people who have already tried it and, above all, at the rating it has.
Emails : not only do we have to worry about SMS, but through emails they can also spam us with all kinds of emails so that we fall into the trap and click. Therefore, if you have received something suspicious, the best thing you can do is send it to the trash and delete it permanently.