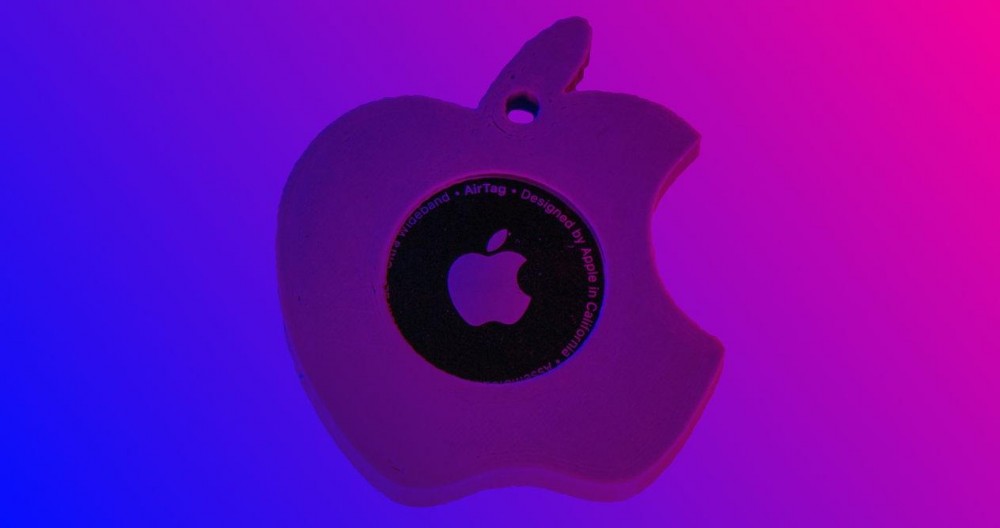 Okay, there is no statistical data that confirms that Apple's recent AirTags are going to boost sales of 3D printers , but it is true that since Apple's Bluetooth locators were launched we have seen more and more users use 3D printing to create new accessories or even solve some limitations of these after their corresponding modification.
AirTag and user-created accessories
AirTags are already becoming a very profitable business for Apple. We do not know how much each of these Bluetooth pagers is worth, but it is clear that the company is selling them really well and it is not always easy to get one in those stores that normally sell Apple products.
Of course, if AirTags can be profitable for Apple, even more so are the rest of accessories such as key rings and other types of covers that the company sells to be able to insert one of these beacons and place it next to a bag or backpack, keys and others. everyday objects from day to day. Although for some they are using them with their pets.
In short, as always happens, Apple products are capable of generating a parallel accessory market that can turn out to be very lucrative for these brands that create new products to complement that of the apple company. Not even adding up all the main alternatives to AirTags could not match what already exists.
However, with the AirTag something very different is happening and that is that many users are becoming interested in 3D printing and are creating their own solutions . Currently you just have to do some other search and see how there are key chains of different shapes, adapters to place an AirTag to the Siri Remote of the Apple TV and even create a kind of credit card where to place all the electronics of these AirTag more a C2032 battery to power it and to be able to carry it in your wallet without making it too bulky.
Apple taking care of the design and the user by printing in 3D
Apple has always been a company that has taken great care in the design of its products and with AirTags they have not made any kind of exception. However, it is curious how many users are "destroying" that design by using them together with 3D prints that may be practical, but aesthetic. Why?
Well let's see, really the design of the AirTag is not as important as that of other products that are always much more visible. The truth is that removing when you use them as a keychain, having an AirTag is having a tool that will allow you to locate a lost object and the last thing you want is for whoever can find it or has "borrowed" it to know that there is an AirTag sending data of your location.
So, if with these 3D printed accessories you gain utility, then what difference does it make if the proposal loses aesthetically. Thus, there are several users who are interested in this whole topic and looking for the different options they may have to make prints of different accessories such as a simple keychain, shaped like a lance or even a space rocket, a cover for the Apple remote control. TV and more.
On websites like Thingverse you can find several proposals among which you will still find one that attracts you. So the next thing will be to see how to print it or what printer to buy to be able to do it yourself as many times as you want.