Before new technologies existed, selling something second-hand was only possible among the people around us. From word of mouth, selling or buying something from a friend, family member or acquaintance arose if we had a product that we no longer used or wanted to replace it with a better one. Currently buying and selling second-hand items online is more than usual, although sometimes it can be tedious to deal with all the questions we receive through second-hand buying and selling platforms.
To buy or sell second-hand items, there are endless websites that, for the most part, also have a mobile application with which to track the items that we want to sell or look for bargains in perfect condition. An ideal way to give a second life to those things that we no longer need and get some extra money. These are some of the most popular mobile apps of the moment.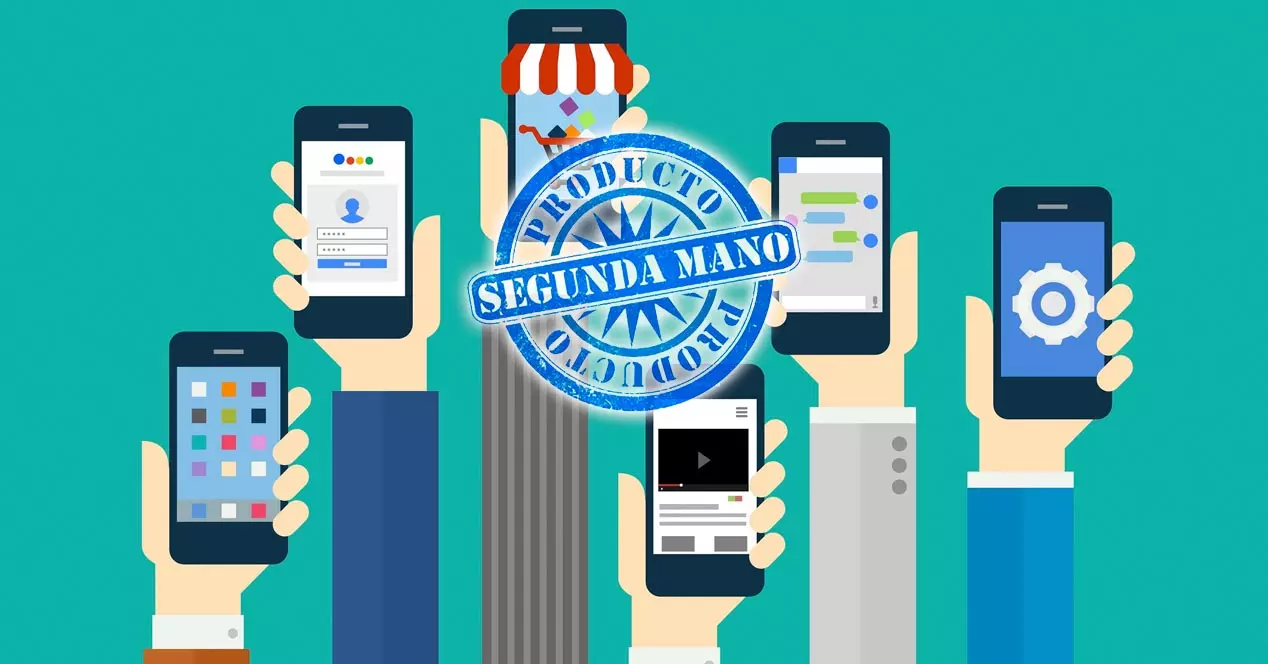 wallapop
Without a doubt, one of the most popular second-hand applications of the moment is Wallapop. A very intuitive interface with which it will not take us more than a few minutes to upload the item that we want to put up for sale. We will have to select the price for which we want to sell it, upload a photo, or several, so that potential buyers can see the product, make a brief description of it and select if we only want to deliver it by hand or there is the possibility of sending it by mail. mail.
One of the main advantages of Wallapop is that we can filter by location , so that the articles that are for sale closest to us appear first. In addition, its chat service facilitates communication between the seller and the buyer to resolve any possible doubts regarding the item and even negotiate a price drop in which both parties agree. Uploading an item to the platform is completely free and accessing it to buy it is also free, although Wallapop has a Pro version in which you can access Wallapop Shipments with unlimited items.
---
Milanuncios
The web version of Milanuncios is one of the oldest in terms of buying and selling second-hand items. It also has its mobile app. Like Wallapop, it geolocates your position to show you what is nearby and may be relevant to your search.
Through its search engine we can find everything: cars, houses, technological items and much more. There are also those who are looking for a roommate or offer private classes in different languages through Milanuncios, the truth is that you can find ads for absolutely anything you can imagine.
---
eBay
The famous buying and selling and auction website also has its own mobile app with all kinds of items available around the world. eBay has its own section of second-hand products , both for direct sale and auction.
The auction of products is something that has always characterized eBay and that differentiates its platform from the rest. In addition, the app allows us to track online orders in real time, as well as create alerts to find the best deals on second-hand products in which we are interested.
---
let go
The origin of Letgo is in the United States, but we can also use it in Spain. Both the buying and selling process is very simple, since we can quickly register with our Google or Facebook account just like in the previous apps.
As it is not an app with the fame of Wallapop or Milanuncios, some users may be a bit suspicious. Although there are no reasons to distrust, since the app itself gives us advice on the matter to detect sellers or buyers who generate little trust.
---
Vinted
Without a doubt, this is the best-known app for buying and selling clothes . The second-hand clothing sector is one of the most demanded and there are thousands of users who give a second life to those garments that are no longer worth them or have gone out of style. A very useful app if you want to get rid of all those clothes that you no longer use and that all they do is take up space in your closet. Vinted is also suitable for selling those clothes that you have only worn once and are in perfect condition, there are even people who sell brand new clothes with the tag on.
Its search engine allows us to find the garment or accessory in which we are interested and filter it by its state: new, almost new, etc. However, one of its disadvantages is that it applies commissions . For the seller, the service is free, although they must comply with the established shipping deadlines and pack the product correctly. But for the buyer, you will have to pay an additional 5% of the price of the product and a flat rate of 0.70 uros for each purchase.
---
These are just some of the apps for buying and selling second-hand items where we can find almost any item. With the exception of Vinted, which is more focused on the sale of clothing and accessories. Then there are many others that focus on a niche market such as Todocolección for nostalgic people looking for old and/or collectible objects or Quierolibros with endless textbooks, comics, magazines, etc.