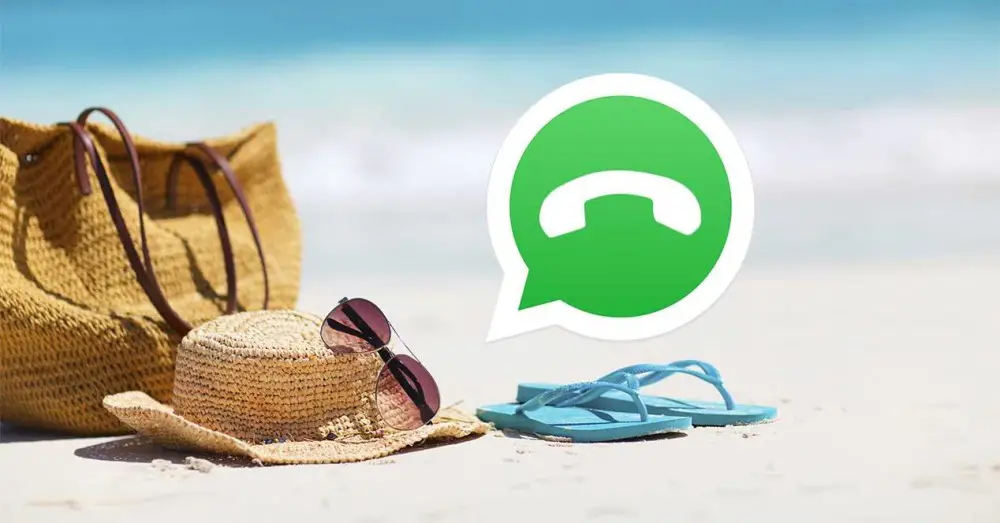 Although an important part of Spaniards are already on vacation , it is not until August when most workers choose to take their vacations, since it is when there is less activity and when the best weather is to enjoy the beach or the mountains. . In this day and age, the last thing we want is to receive messages from work that annoy us, and we even want to completely disconnect from all chats. Therefore, we are going to see how we can create an automatic answering machine on WhatsApp to answer for us.
WhatsApp still does not natively have a function that allows us to send automatic messages when we go on vacation. Luckily, there are many applications that allow you to add this functionality to the app. Among them we find AutoResponder for WhatsApp or WhatsAuto .
AutoResponder for WhatsApp or WhatsAuto
With AutoResponder for WhatsApp, all we need is to give you access to the notifications to the app. These types of third-party applications do not have full access to the app, but to its notifications and the functionality of responding directly from that notification. We can establish who to send it to or specific hours.
In the case of WhatsAuto, the functionality is the same, and it has an interface similar to that of the WhatsApp application itself. We can configure the number of recipients, whether they are groups or individual chats , who will receive the message that we are busy. For groups we can directly prevent messages from being sent, or choose to send the message once per group so that there is no constant spam of messages.
Do you use WhatsApp Business? The function is integrated
If you have a company profile and you use WhatsApp Business to communicate with your customers, the application has a functionality. To do this, you just have to go to more options (the three dots), and then go to Tools for the company . This is where the Send Absence Message section appears.
If we activate it, we can add the text we want, in addition to putting the range of hours in which it will be active (always, custom hours, or outside business hours). The message, of course, will be the same for all users who contact us, since it cannot be customized by user. We can choose to send to Everyone, those who are not in the contact book, to all except some, or only send the message to specific recipients.
As we can see, there are many options to avoid being disturbed this summer, where it is very important to disconnect as much as possible to have time to relax and do things that we normally do not do during the year due to lack of time.