Who was going to tell Activision that those programmers who left Electronic Arts and the Medal of Honor were going to make them the richest in the place thanks to a saga called Call of Duty ? Since its debut in 2003 , it has not stopped selling units around the world with annual deliveries that break sales figures over and over again. But do you know the titles that have managed to raise the most?
The numbers of Activision's success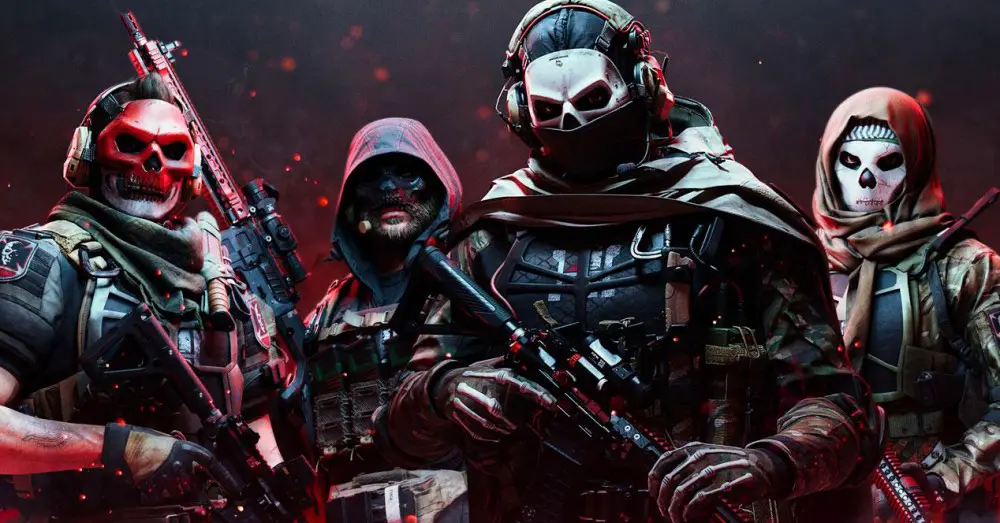 Although the first three games were set in World War II, someone quickly realized that they would end up languishing as Medal of Honor down that path, so they quickly jumped into modern conflicts, which catapulted the series into the bestseller it is today . That has allowed it in just 20 years of history to reach a record number of more than 400,000,000 games sold since 2003, a real outrage.
In any case, we are going to stay with the Top 10 best-selling games throughout the history of Call of Duty . And surely you will find some deliveries that you did not imagine within this classification. Or if?
10.Call of Duty 2
The second of the games, inspired by World War II, further improved the sales of the first to reach 5,900,000 units sold worldwide. A great record for the time.
9.Call of Duty 3
This game accompanied the launch of the new PS3 and Xbox 360 at the time and was also a resounding success, managing to sell no less than 7,200,000 units in North America, Europe and Japan.
8. Call of Duty: World at War
Another Call of Duty set in World War II that in 2008 also reached great figures and practically doubled the third to achieve 15,700,000 units sold worldwide.
7. Call of Duty 4: Modern Warfare (2007)
The first one that dared to bring its war conflict to the present was supported by users and brought about a drastic change in the saga, which from that moment on would no longer focus only on World War II. It managed to sell 15,700,000 units as well.
6. Call of Duty: Ghosts
The 2013 Call of Duty continued its upward sales path with unprecedented success, enabling Activision to sell 19,000,000 units worldwide . Can you ask for more?
5.Call of Duty: Modern Warfare 2 (2009)
This installment was decisive because it catapulted the series to the levels it practically has today and its success had an unwanted disagreement from which we have all benefited: a problem over the distribution of benefits caused Vince Zampella to leave Infinity Ward and found his own studio, Respawn Entertainment ( Star Wars Jedi Survivor , Titanfall 1 and 2, Apex Legends , etc.). In total, this Call of Duty sold 22,700,000 units.
4. Call of Duty: Black Ops
A year later, after the bombing of Modern Warfare 2 , the saga continued to improve its figures even more and this game with a sixties setting achieved the dizzying figure of 30,000,000 units sold.
3. Call of Duty: Modern Warfare 3
The third installment of Modern Warfare in 2011 repeated the same success of Black Ops twelve months earlier and repeated sales figures, also reaching 30,000,000 . Who could argue with Activison at that point?
2.Call of Duty: Modern Warfare (2019)
The 2019 remake of the original 2007 game is another of the best sellers and also reached 30,000,000 units sold worldwide, so even in the case of games already released, the saga continues to sell in droves.
1. Call of Duty: Black Ops II
We are number one on the list. The best seller of all, a title that hit stores in 2012 and has remained at the top of the ranking for almost a decade, after reaching 31,000,000 units sold.