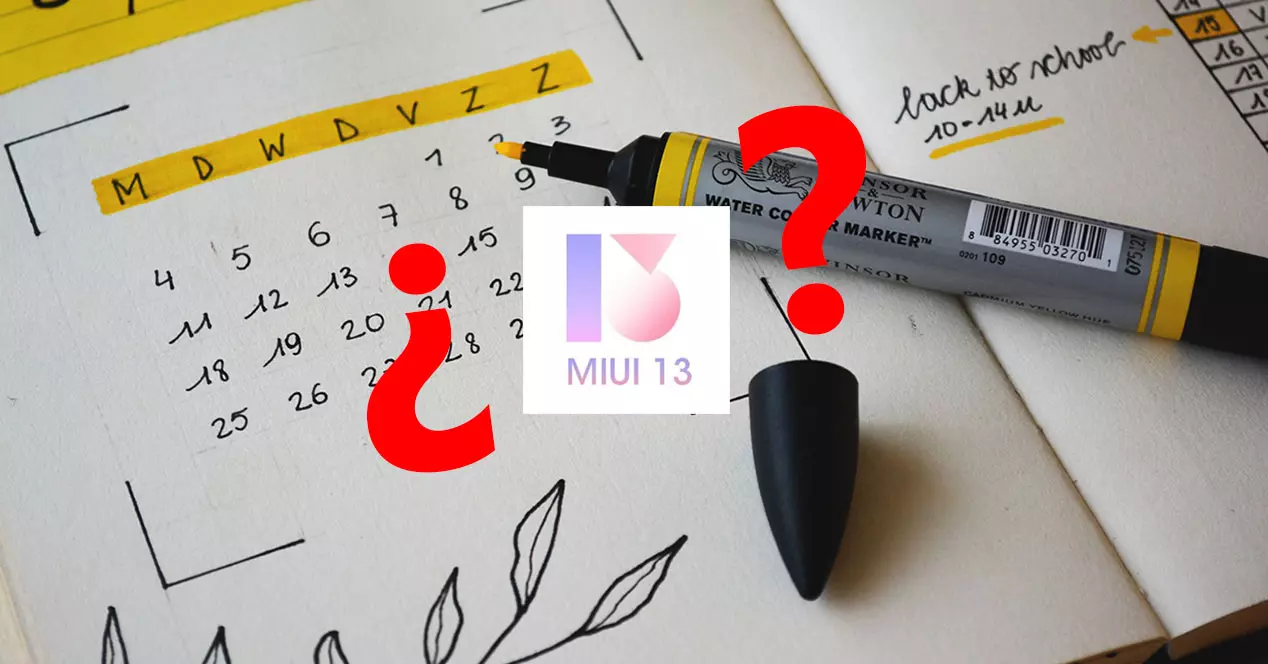 We have been learning information about MIUI 13 , Xiaomi's new customization layer for many months. If you look at previous years, this should have arrived in the spring or early summer, at least its presentation. It was expected with the launch of the Xiaomi Mi Mix 4, but it seems that it will not be like that either.
And at the moment it seems that from what we know now, we will have to wait a little longer. And it is expected that it was this August when the cape officially arrived, so we wonder, what about MIUI 13?
At the moment, with MIUI 12.5
This is the latest version of the Xiaomi layer that is officially on the market, and the one that is reaching the few lagged phones of the brand that are prepared to have this version. And the information that comes now from China assures that the Xiaomi Mi Mix 4 will hit the market with MIUI 12.5 and not with MIUI 13. And according to these same sources it seems that this would be due to a delay in the development of the layer, which would give to ruin those plans that we all expected that the new version of MIUI would be presented in August.
These same Chinese sources point out that Xiaomi is polishing its MIUI 13 layer, since especially the Asian brand is focusing on improving the user experience, which means polishing certain aspects of the layer, which today would not be ready. to be released officially. So everything indicates that we will have to wait a little longer to know this new version of the cape, which will surely have a presentation event independent of any other mobile , if the opportunity to present it with the Mi Mix 4 is lost.
And now that?
Logically we are not talking about official information, and there is always the possibility that they may err and that the information is erroneous. But in this case it is clear that something seems to be wrong with the new version of the cape, delaying more than necessary. And it is not something that surprises us, since the latest versions of the layer have been plagued with bugs that have angered its users a lot.
So it makes sense that Xiaomi now takes more time for the new version to work as it should. It would not be strange for Xiaomi to launch its new MIUI 13 in September, at the same time that Apple launches its iOS, something that could become routine in the following generations of the layer.