Television channels are no longer seen as they used to be, since the internet and mobile phones have changed our way of understanding everything. With the arrival of streaming platforms, the big television companies have been changing their digital systems so that we can see everything wherever we are, both live and on demand. For this reason, DTT and its entire offer are increasingly linked to the computer, mobile phone or tablets.
To make it very easy for you to enjoy everything you want to see, we are going to offer you both Android and iPhone options and alternatives to watch all the programming for free on your mobile . Endless options that will allow you to forget about the remote control, to change it for the touch screen.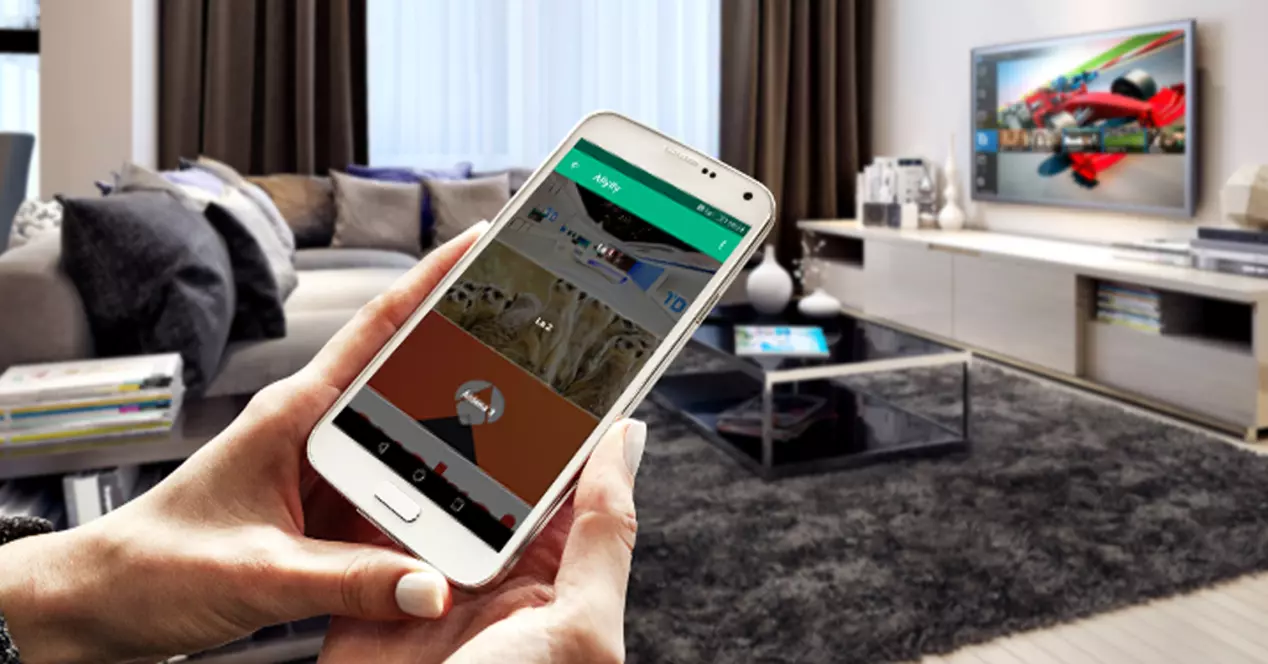 Official apps to watch DTT
One of the ways that you have within your reach to watch digital terrestrial television from your mobile is based on resorting to the mobile applications of each channel . Most of the channels have one or several apps from which all their streaming programming can be played along with other advantages.
RTVE Play
Public television has been adapting to the world of applications and digital content for several years to make access very easy for us. The group formed by Televisión Española and Radio Nacional de España has an application called RTVE Play in which we will find everything we need.
The application is available direct from La 1, La 2 and the rest of the thematic channels, such as Teledeporte. To get access, we only have to download the app on Android or iOS from the following buttons that we provide you. Although you will also have the possibility of seeing the content and the live broadcasts of the channels from the website itself .
---
Atresplayer
The official application of the Atresmedia group allows you to watch live broadcasts from Antena 3, laSexta, Neox, Nova and the rest of the channels that make up its extensive broadcast grid. In addition, it has the time-shifted option for successful programs, so that you can see everything when it suits you best on your mobile.
We will achieve this by downloading the app on Android and also on iOS for iPhones. Although you can also view it comfortably without downloading anything from its own website, although with fewer advantages and facilities. An extremely simple way to reproduce the programming using the WiFi network or mobile data.
Mitele
The proposal of Mediaset, the group that has channels like Tele 5, Cuatro, Divinity or FDF, in addition to many others, is called Mitele. In its application, there is no lack of the most watched content on television, both live and recorded, as well as other free access programs.
As on previous occasions, you can download your app on your mobile, whatever you have. From the application you can have a great time with the direct ones or watch deferred content and discover exclusive content that does not even appear on television.
---
Paramount Network
This free-to-air television channel in Spanish, owned by Paramount Global, can also be enjoyed wherever you are with your phone. The channel's programming focuses on movies and series, allowing our long trip to become shorter by watching between its live broadcasts or on-demand content.
At our disposal in Google Play and in the App Store, we are going to get with this app an extensive programming of different genres , which go through drama, comedy, action, thriller, animation, western movies and many others, including movie classics.
Real MadridTV
The prestigious soccer and basketball club has its own television channel on DTT, which does not lack the option of enjoying the signal live and its programming on mobile.
Among all that it offers us on the grid we find daily news, interviews with players and club officials, specials on match days and other content of great interest to sports lovers . There is no lack of a large space dedicated to the academy, all of it just a single button away with the apps for Android and iPhone.
---
Apps to watch all channels
You have already been able to verify that you have at your disposal many apps to watch most of the channels of Digital Terrestrial Television. However, there are also other possibilities that bring together all the channels in the same app to watch the television signal live without needing several installations.
TDTChannels
This is one of the most popular and recognized options that allows you to see DTT in full . It can be obtained both for iPhone from the App Store , and for Android from its official website , by installing the APK. It is totally reliable and virus-free, so we recommend downloading it without any fear.
It has 636 television channels and 898 radio channels that are constantly expanding, we leave you a list with the main options that you will find at your fingertips:
the 1
the 2
Antenna 3
Four
Telecinco
the sixth
neox
Not going
Mega
Atreseries
FDF
Energy
divinity
be mad
mtmad 24h
Secret Story 24h
DMAX
DKISS
Paramount Network
cinema
According to the developers of TDTChannels, the app fully complies with current legislation. In fact, on their official website they explain that the project is limited to offering public broadcasts through their own websites and official alternatives.
Tivify
We came across Tivify, a platform to watch online channels, which is used for live DTT. Previously it was a premium service that required paying a monthly fee, but later they eliminated that requirement, making it possible to enjoy it for free, being able to enjoy up to 80 television channels with its corresponding app.
The only thing you will have to do in this case is to register for the service without paying anything, and then choose what you prefer to see from its catalog, either live or recorded.
---
DTT Spain
Another well-known alternative in Spain, since it offers more than 30 channels from our country, including Antena 3, Cuatro, La Sexta, Telecinco, TVE, Nova and some community channels such as Canal Sur and Telemadrid. However, this option is only available to those who have an Android mobile by installing an APK , since the app has not arrived for iOS.
See DTT from the browser
Both DTT channels and other platforms give us the option of using the browser to watch free television on mobile. It is a simple and instant way to see live everything that is being broadcast on the channels without having to install anything at all.
Photocall TV
One of the best known and easiest to use portals is the Photocall website. Once we open the page in the browser, we are going to have to follow some simple instructions that will give us access to all the channels that we see in the image, which are continuously updated to get a good image and sound.
We select at the top if we want to see national, international or other channels.
We touch the desired channel and some options will be displayed.
We choose what we want, from watching the live show to going to a specific category.
It is possible that in the process windows appear that we must close, to find the desired content below
Once it starts playing, you will need to touch the full screen icon to see it without limitations.
Sometimes at the bottom of the screen we have options to control the quality of the stream.
If your mobile and your browser support it, by minimizing the browser, the playback will continue in PiP mode, being able to access other apps while we continue watching the live and listening to it.
Teleonline
In case the other options have not suited you, you can use the Teleonline website , where we find a solution similar to the previous ones, with many links to live DTT channels .
As in the rest of the cases, it is extremely easy to use, although it is true that here the support is not as up-to-date and sometimes the links may not allow us to see what we want.