At the beginning of last year we could already know how some manufacturers, such as Google, were already working on a function called Columbus. This would allow users simply touching the back of their phone to activate various functions without having to unlock the mobile device.
However, it was not this firm that launched this function in the first place, but Apple managed to anticipate the rest of the manufacturers since it ended up adding this possibility among the different news received by users who updated to iOS 14. Some time later, it was Xiaomi who opted for this function that allows us an extra configuration or a much faster direct access with the " back touch " tool.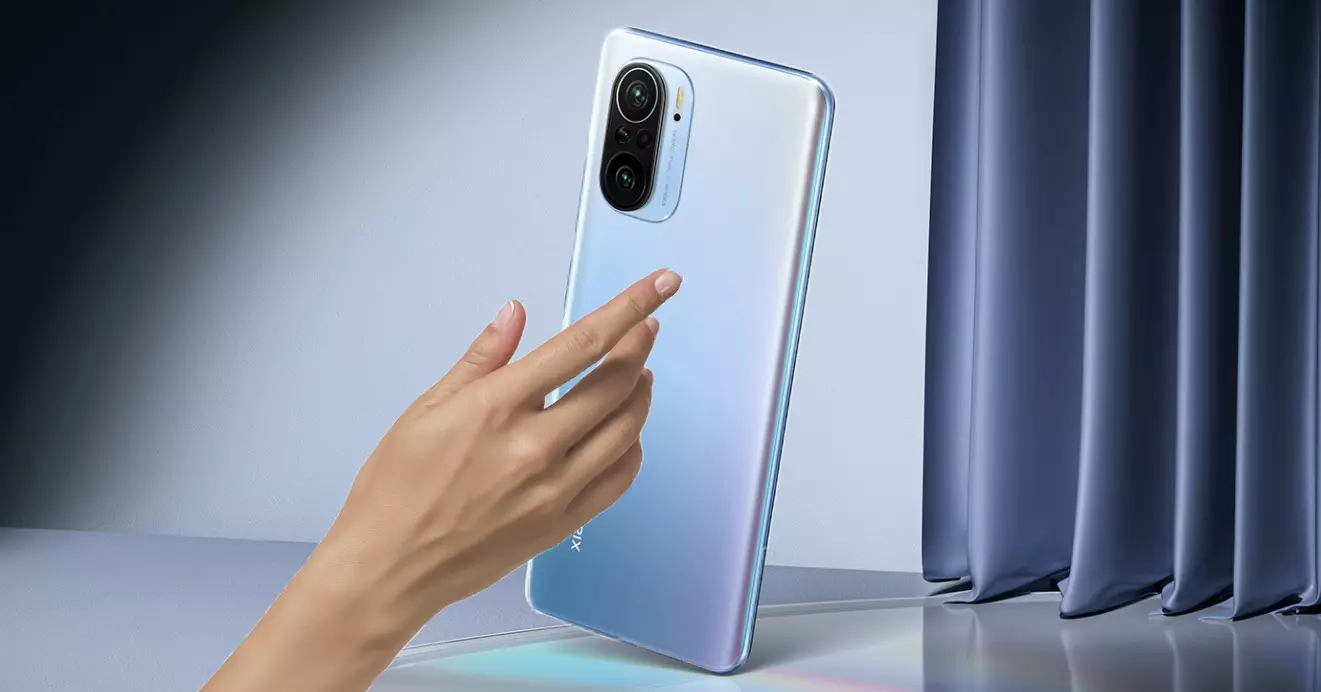 MIUI's "Back Touch"
Although it is a little-known novelty among Xiaomi users, the truth is that this function will be very useful for many. And all thanks to the customization layer of the Asian firm, specifically it was possible with the arrival of MIUI 12 to the mobile devices of the Chinese brand. With it, a direct access to a large number of functionalities comes to our Xiaomi phone.
Some will be more interesting than others, but with them our use with the phone will be much more comfortable and practical during our day to day life. For this reason, we will not only explain the different functions that have been really much more useful for us, such as the so-called "Back touch", but we will also explain how to activate it and configure it to your needs.
In addition, thanks to this tool that is included within the settings of a terminal of the Chinese firm that is compatible, we can access different applications and functions of the system of our mobile device with just a few taps on the back cover of our smartphone.
Specifically, in the case of MIUI it gives us the possibility of being able to configure this function by making two or three touches on the back of our terminal. Although, unfortunately, these actions are still quite limited, so we will not be able to open any application that we have installed on our smartphone, but we have a list of pre-established functions.
What functions does it offer you in your Xiaomi
The so-called "Back Touch" of Xiaomi is one of the many settings that we can configure more or less to our needs. In addition, it is one of those MIUI options that allows us to streamline the use we make of our mobile device on a daily basis. And as we said before, it will simply be enough to tap with any of our fingers on the back of our mobile from the Chinese firm.
Therefore, once we have touched its back a certain number of times, we will instantly be able to invoke system applications or, for example, activate the phone's flashlight. Either giving two touches or three touches, because this functionality allows us to choose between these two options.
However, it must be taken into account that we can only configure a maximum of two quick functionalities when touching the back, one with two touches and the other with three touches. Later, we will show you what are all the functionalities that we can establish by clicking on the back cover of our Xiaomi.
Having said that, it is time to go on to enable this functionality on our smartphone. In order to activate and also configure this tool, we just have to follow the following steps:
Enter the settings of your Xiaomi, Redmi or POCO phone.
Look for the Additional Settings section.
Access the Gesture shortcuts option and click on Back touch.
Once we are inside, we can select between Double back touch or Triple rear touch . By clicking on any of these options, it will allow us to configure the function that we want them to perform when touching the back of the mobile.
When this tool is enabled, we will only have to tap the back of the device with our finger, either two or three times, so that the application or setting that we have selected is executed in this way. And it is that we are facing one more option of MIUI, which came into our lives with version 12, which can undoubtedly greatly facilitate actions as common as turning on the flashlight. Although we will also find the different options in this way :
Take a screenshot.
Turn the flashlight on or off.
Deploy the Control Center.
Display the Notification Bar.
Start the Google Assistant of our smartphone.
Run the Camera application.
Open the Calculator application.
Activate or deactivate Silent mode.
Obtain logs related to a specific problem.
Problems when using this MIUI function
An important aspect that we must take into account is that not all Xiaomi smartphones have become compatible with this interesting functionality that has been included in the manufacturer's software layer. So you will have to check it by following the steps that, previously, we have shown you within the settings section itself. Well, this will be the only option to know if you are going to be able to enjoy this extra tool on your phone.
However, it is clear that no matter how much you have MIUI 12 it will not be enough, although the most logical thing is that if you have one of the most recent smartphones of the Asian firm, you will have this possibility among its settings. Another important detail that you should assess is that having a case on your mobile device could affect to a greater or lesser extent that the mobile can carry out the action.
So depending on the thickness of the casing that we have on the mobile, it could prevent the back of the smartphone from recognizing the blows we make. So you should take it into account if you want to continually use this functionality in your terminal. In addition, it is not the only impediment that we will find, since as we said, we will not only be limited by the functions that come by default by MIUI. If not, we will also have to set two possible actions when hitting the housing of the terminal, a function for when we touch twice and another action for when we press the mobile device three times.