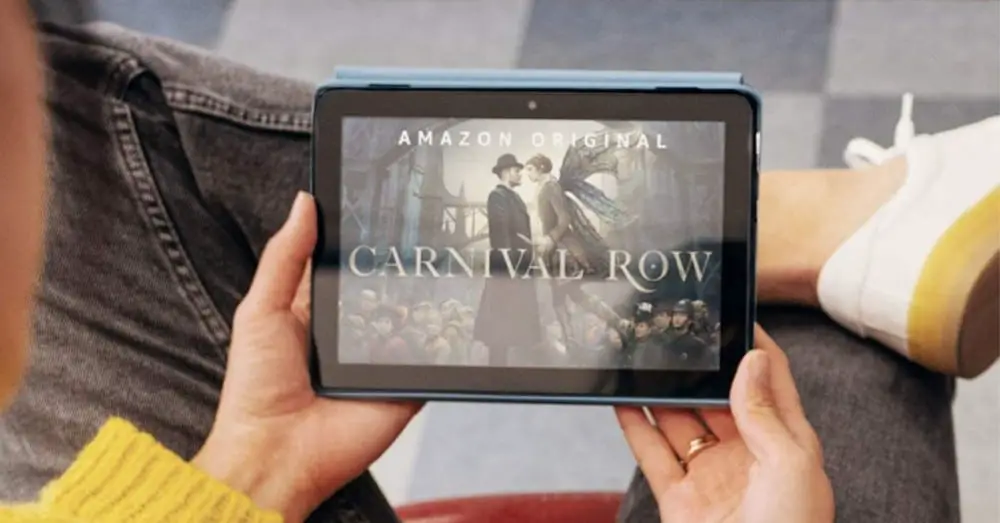 If you have or have thought to buy one of Amazon's tablets , now is the time. The company launches a new update that improves the user experience as a home automation control center . Thus, like Google smart screens or Apple devices with their Home application, the Fire 7 or Fire HD 8 become ideal devices to control the connected and compatible devices with Alexa that you have at home.
Amazon Fire 7 and Fire HD 8
Amazon tablets have always been very attractive devices for a very good value for money. It is true that at the level of specifications they are not the most advanced in the market, but with prices that are around 69.99 and 99.99 euros for the Amazon Fire 7 and Fire HD 8 respectively few rivals have.
In addition, although they are not super powerful devices or have the highest resolution screens on the market (the 7-inch model is 1024 x 600 pixels and the 8-inch 1280 x 800 pixels) they are good options to watch the odd movie. or series through any of the services with which it is compatible, from Amazon's own to Netflix, YouTube, etc.
Likewise, they are devices that, as support for activities such as telematic classes for the little ones in the house or for the elderly, also provide a point of value that must be taken into account. Although from now on it is likely that its appeal will increase much more thanks to the new update launched by the company.
Amazon has renewed the experience of these devices as a home automation control center. The new Dashboard offers a similar experience, practically identical, to the one we have on other devices such as Google's smart screens or with Apple's Home application available for both iOS, iPadOS or macOS.
So, if you are looking for how to control your connected devices compatible with Alexa through a screen, being able to see each device, if they are turned on or not, etc., you are interested in knowing how to do it with these tablets.
How to turn Amazon tablets into a home automation control
The new software update that Amazon has begun to release allows its Amazon Fire tablets to be used as a home automation control center. The available models are the following:
2019 Amazon Fire 7
Amazon Fire HD 8 of 2018 and 2020
Amazon Fire HD 10 of 2019
If you have one of these devices, all you have to do is update it to be able to access that new Dashboard . Of course, that is the first step. In order to really control any connected device you have at home, you will also need to configure the device with the Alexa app .
This setup process is identical to what you may have done with others. That is, install the Alexa application on it if for some reason it is not there and log in with the same account used to configure the different connected accessories that you have at home.
Once done, you can access the new Dashboard through the new Smart Home button that you will find in the left corner of the navigation bar. From there you will see a very familiar interface that will greatly facilitate control in a visual way and not through voice commands.