One of the great contributions that Apple makes to all users who purchase a device from the company is its iWork work suite. Pages, Numbers and Keynote have less and less to envy their competitors and, without a doubt, they are applications with tremendous potential. For this reason, in this post we want to tell you how you can customize the toolbar in all of them.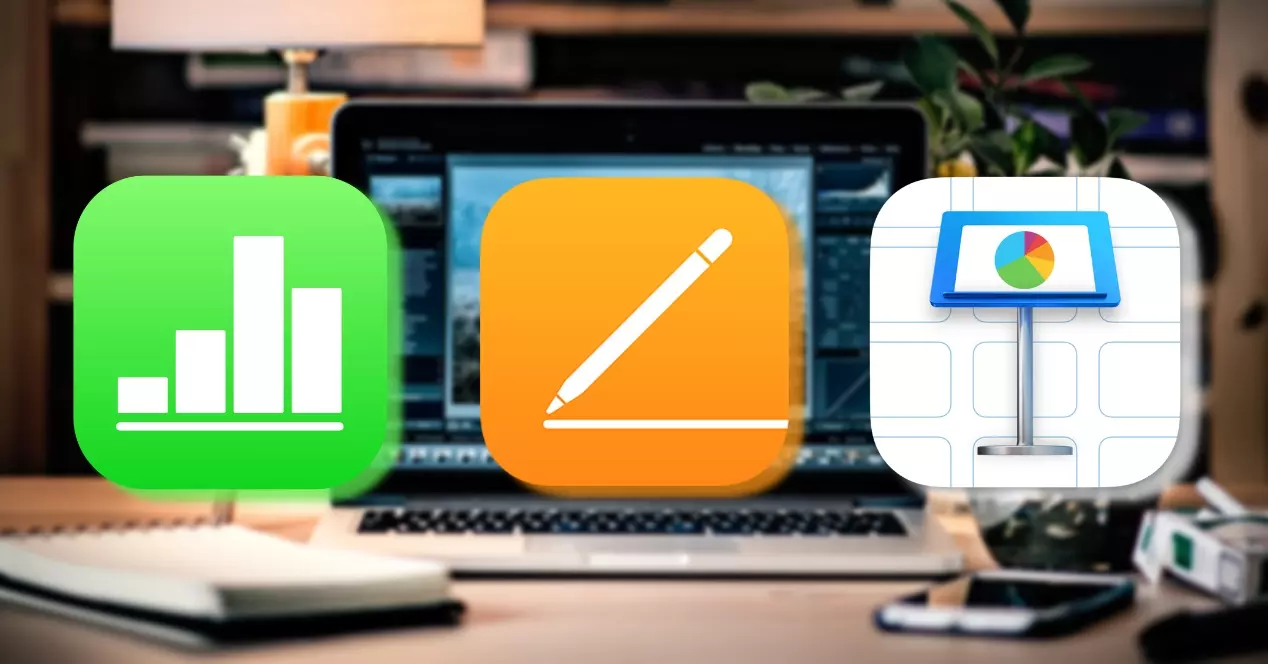 Customizing the iWork Toolbar
In Pages, Numbers and Keynote, the toolbar is located at the top of the screen, providing quick access to certain functions or controls that you can use to work within the application. By default a series of shortcuts are already configured, however, now we will tell you how you can modify them to be able to place there those actions that best suit you to be able to access them in a faster way.

Select, from the View menu at the top of the screen, and then go to "Customize Toolbar."
Do any of the following:

Add or remove items from the toolbar: To do this, drag an item to the toolbar to add it. In case you want to remove it, you just have to drag it out of the toolbar.
Rearrange the items on the toolbar: To do this, drag an item and place it where you want.
Reset the toolbar: In order to restore the toolbar to its initial state, you have to drag the set of buttons located at the bottom of the window to the toolbar.
Remove button names: To do this, select "Icons only" from the drop-down menu at the bottom of the window. By default, buttons are always displayed with their names.

Click "OK".
What if you want to hide this menu from the screen?
We each have our own way of working and although it is true that there will be those who appreciate this toolbar and want to have it always visible, there will be others who want to hide it completely so that it does not disturb them visually. There will even be those who wish never to use it because they know iWork keyboard shortcuts that are enough for their tasks. In these cases it is possible to hide the toolbar.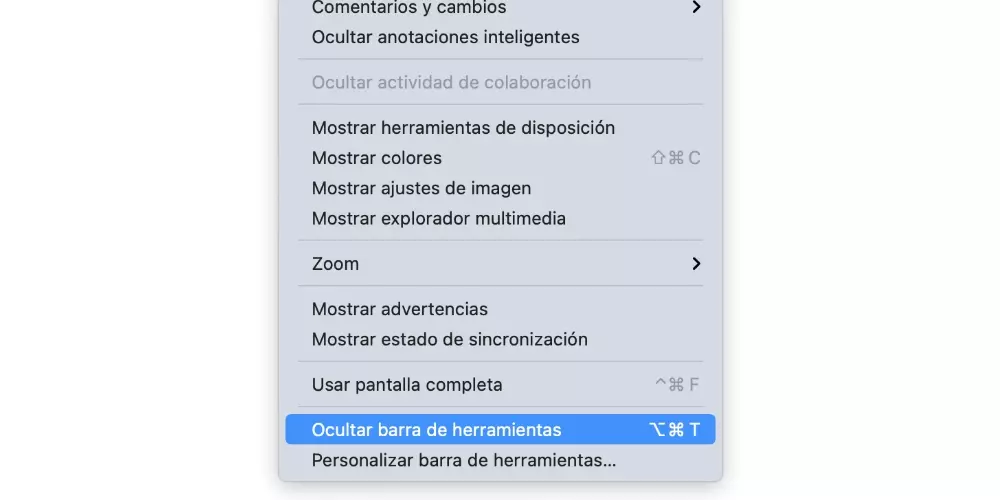 This action is very simple to carry out, since you will only have to go to the aforementioned View menu and there you will find the option "Hide toolbar" . If you select it, you will make it stay hidden until you hover over there. If you later change your mind and want it to remain on the screen permanently, you will have to follow the same steps, this time leaving the option to hide it disabled.