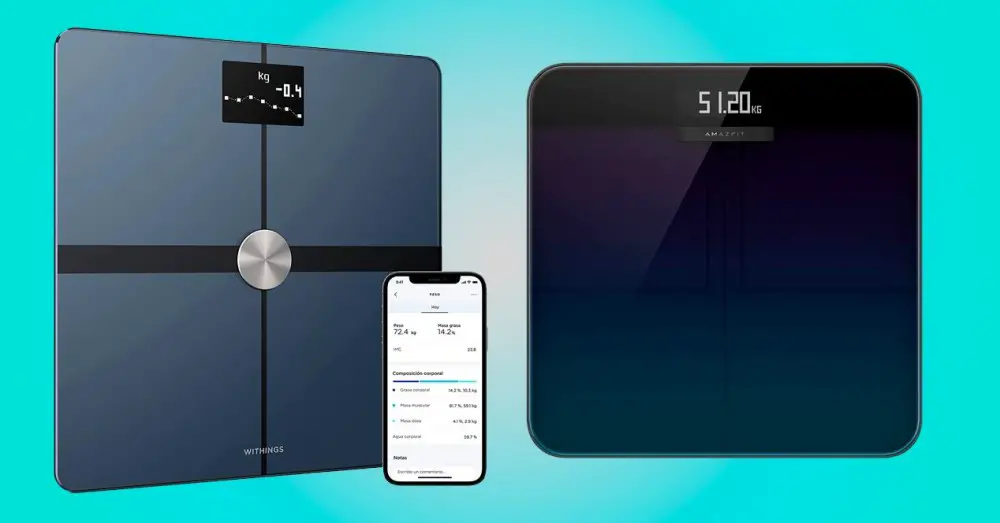 The bikini operation is already a little far. However, keeping track of our weight , posture and other aspects can be key to early detection of some diseases. Smart scales have a multitude of functions and allow us to keep a fairly complete history of our evolution over time. If you are thinking of getting a good unit, these are the best models that are sold here in Spain :
Garmin Smart Scale Index S2
It is one of the most expensive smart scales currently on the market, but also the most accurate model with the best build quality .
The Garmin Smart Scale Index S2 scale has perfect integration with the brand's watch applications, and keeps a very complete history of the evolution of the user's weight . Not only will it tell you if you've gained or lost weight, but you can also use the app to enter your daily diet and exercise for complete control over your weight.
Withings Body+
For many, the best smart scale that exists right now. There are quite a few points in which this device stands out. First of all, its design is meant to be extremely easy to use. The data generated by the Withings Body+ scale is presented in a very simple way in its application, so keeping track of your health will not be a problem.
In addition, it has a lot of different modes to adapt well to each user in the house. Up to 8 different profiles can be registered, and it has features for pregnant women, babies, and even athlete tracking. The scale automatically recognizes the person who steps on it and there are about 100 applications that support the integration of the data generated by this device.
Withings Body Cardio
If you thought that the model we just talked about was difficult to beat, Withings herself has an even more complete scale in her catalog. This is the Body Cardio model. Unlike the previous one, it is also capable of measuring heart rate and making a report on cardiovascular health . It is also able to detect if we have a good posture and measure percentages of water and body fat. These extras may not be worth paying 50% more for the product, but if you want the most complete product on the market, look no further.
Amazfit Aluminum – Smart Scale
With a very elegant design and a price that is not unreasonable, the proposal of this famous Chinese brand is another to take into account. Integrates with the Zepp app. It has 16 different parameters, ranging from weight to the calculation of our fat, muscle and hydration level, among many other features.
This Amazfit scale can also be helped by the brand 's activity bracelets . In fact, there is an offer with which we can get the Amazfit Band 5 for a few more euros.