When it comes to enjoying our favorite games we have several devices and platforms for it. On the one hand, we find video game consoles from different manufacturers that we can use at any time. At the same time we can use our computer and have a good time. If we focus on PC games, a good number of users relate all of this to the Steam platform.
The truth is that with the passage of time the computer that we use to work, surf the Internet or watch movies, has also become a perfect element to play . In addition to the games as such, the hardware that is part of the PC is also very important here, as well as the platforms and services that we can use in this regard. From a few years to this part, if there is a reference that is marking an era in the world of PC games, that is the Steam platform.
It is for all this reason that in these lines we are going to talk about some of the main advantages it offers us, as well as some disadvantages.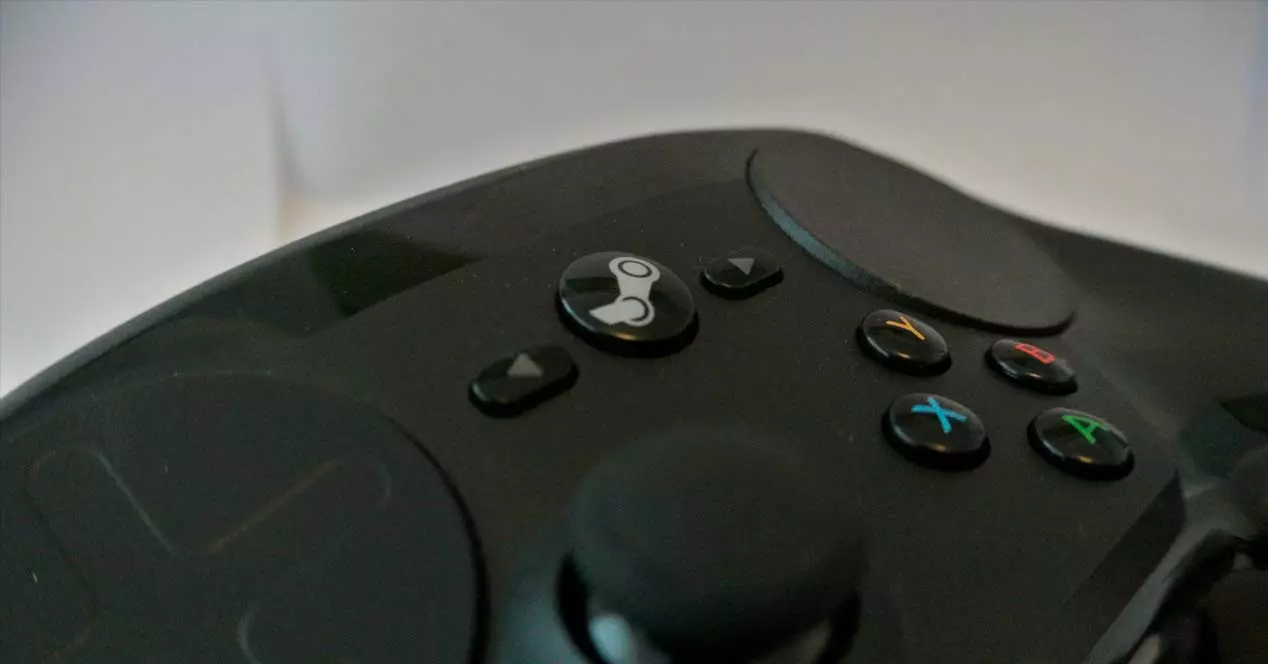 Steam offers us the largest game store
One of the things that attracts the most attention about this platform is the huge catalog of titles that it makes available to us. We can find games of all types and categories, both paid and free. It also makes the purchase much easier for us and we obtain them instantly to be able to install them on the PC.
In this way, over the years we will be able to generate our own library of titles, games that by the way will never disappear from our account.
It allows us to interact with players from all over the world
But that's not all, since in addition, thanks to the widespread use made of this platform around the world, we have a multitude of functions to interact with other players. In this way we can exchange impressions, chat, also exchange objects, etc. We also have the opportunity to create our own group of friends to play in a group through the same platform.
As you can imagine, all this makes Steam win many integers when it comes to spending our leisure time playing with the PC .
It has a multitude of customizable additional functions
At the same time, it is worth noting that the application that acts as a client offers us a large number of additional functions. Among many others, we can use a limited family mode for certain content, manage the application while we play, we have an integrated web browser, play music, a personal cloud space, etc.
In addition, this is an application that Valve updates periodically, improving existing functions as well as including new ones.
The commission charged to developers is high
However, not everything was going to be nice here, since many of the developers who expose and sell their projects here, complain about the high commissions that the platform charges them. Specifically, Steam keeps 30% of the sales of the games, which could be considered a fairly high commission. This is something that at first might seem transparent to users, but in reality it is not. And it is because of these high commissions many developers take their own exclusive games to other stores.
Therefore, interested users are forced to create an account in other stores or gaming platforms for PC in addition to Steam itself.
Steam offers have fallen in quality
And those are not all the negative points that we are going to find on the platform we are talking about. While a few years ago Steam launched a series of interesting as well as attractive offers so that we could take advantage of them in the summer, these have declined a lot in recent times. With this is what we want to tell you is that the popular summer offers that the platform offered in the past, are no longer as attractive as they were in their day.
We must also bear in mind that this is the time of year precisely when players are going to be able to enjoy their titles acquired on the PC the most.