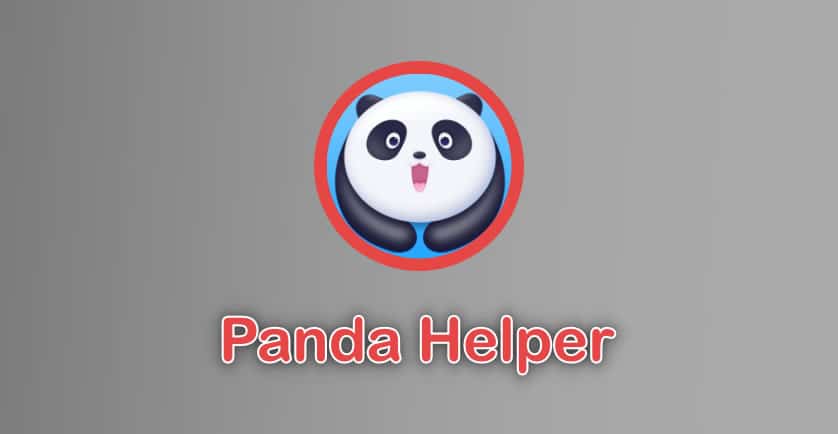 Panda Helper app is the best app store for unofficial apps and tweaks that don't make it into the official store because of policy restrictions. Read on to see how to download it.
How to Download Panda Helper
Using the Safari browser, download the Panda Helper app configuration profile using the linked official page.
Tap Allow on the popup screen and the Install Profile screen opens.
Tap Install and type your passcode in when requested
On the last screen tap on Install
The icon appears on your home screen when the installation is done – simply tap the icon to open the store and start downloading modded games.
How to Use Panda Helper:
This is simple enough to do:
Tap on the app icon on your home screen to open the store
At the bottom of the screen is an Apps button – tap on it.
Choose an app category.
Browse the content on offer or use the search bar to find a particular app or game
Tap on the app and follow the on-screen directions to install it
Pros and Cons:
Panda Helper has several pros and cons:
Pros:
Free
User-friendly
No jailbreak needed
Cons:
Because it is unofficial, the app certificate may be revoked at any time by Apple, leaving you having to reinstall it and start over.
Frequently Asked Questions:
Read on for the answers to any questions you may have
How Do I Know Panda Helper is Safe?
Panda Helper has been thoroughly tested by the developers and by us – we can confirm that it doesn't contain anything nasty that can harm your device or data. At no time do you need to use your Apple ID so Apple cannot track your app usage, which means your warranty cannot be invalidated. Plus, as you don't need to jailbreak, you don't hack the iOS root and don't upset the security Apple has in place. Regular updates are issued, which you must install to keep the app safe, and if you report a problem to the developers, rest assured they will fix it immediately.
Will My Warranty Be Affected?
No. Panda Helper is installed on your device in the same way that any official app is; no special permissions which means Apple cannot stop you from using it. And, as mentioned, no jailbreak is needed either. Should your device require repair or other attention by an Apple store and you are concerned, simply delete Panda Helper and reinstall it at a later time.
What is Panda Helper Lite?
Panda Helper comes in two versions – Lite and VIP. Lite is the free version, offering thousands of apps, games and more but if you want a premium service, simply opt for the paid VIP version at the time of download.
Why Did the App Certificate Get Revoked?
Because Panda Helper is unofficial, it follows that all the content is too. These apps don't meet Apple's policy for inclusion in the app store and, as such, the app certificate is liable to be revoked and the app will crash.
What is the Untrusted Enterprise Developer Error Message?
This error usually appears when you run unofficial content, like Panda Helper, for the first time. It is simple enough to fix; it's just telling you that the developer is unknown:
Note the name of the developer on the error message and cancel it.
Open Settings>General> Profiles
Find and tap on the developer name and then tap Trust.
Close Settings and the error will not appear again.
Panda Helper is up there with the very best unofficial app stores; try it today, you won't be disappointed with what it offers.