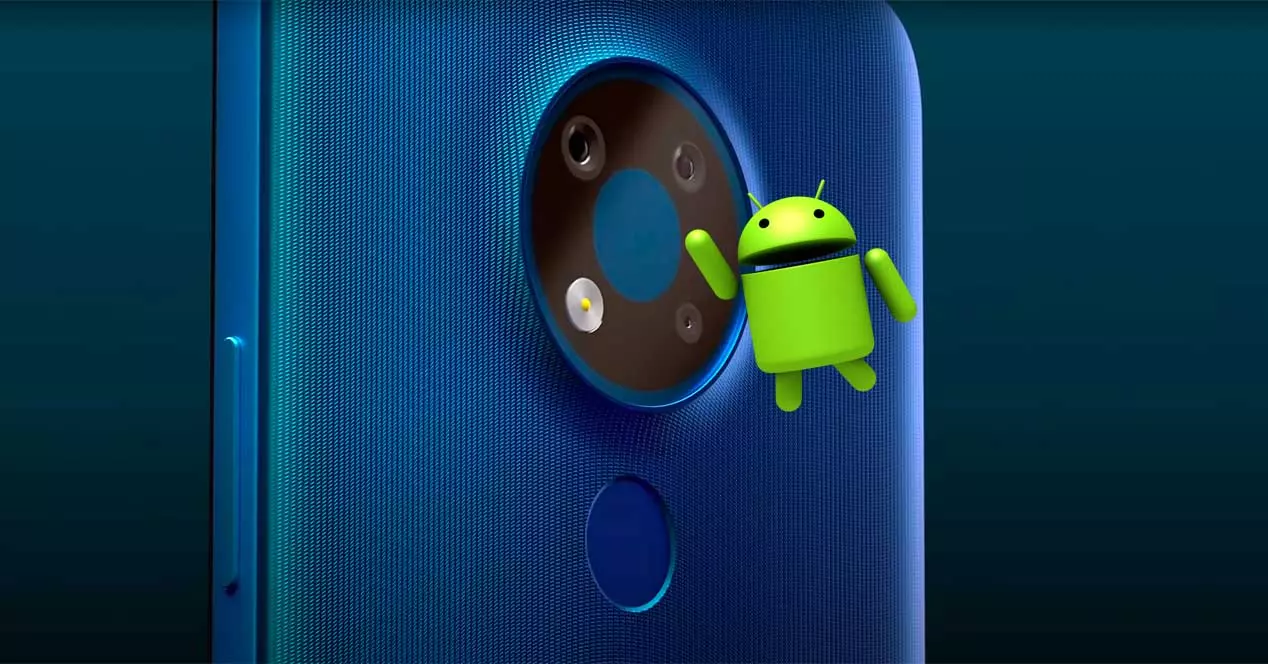 The mobiles of many manufacturers are being updated to Android 11, in fact it is the latest version of Google's operating system at our disposal, waiting for the first mobiles to update to stable Android 12. While that happens, mobile users with less than two years, such as the Nokia 3.4 , welcome this update with open arms.
The Nokia firm has been characterized in recent years as one of the main brands when it comes to updating their phones, the ones that have taken it most seriously, and that after all they have offered updates on time.
Normally updates to a new version of the operating system usually arrive from Asia, with news that warns us that the first units in that continent are being updated to the new version of the operating system. On this occasion we know that the Nokia 3.4 is already updating to Android 11 and that it does so in many countries around the world.
An update that has been announced by the brand itself, which is going to launch it in different waves. Fortunately the first wave of updates also includes the Spanish Nokia 3.4, which have already begun to receive the update since August 21. If yesterday it was 50% of the users of this mobile that received the update in Spain , now it is the other 50% who will be updated today.
At least that is what the firm itself ensures from its networks. Therefore, if you have one of these phones, you should have already skipped the new update to Android 11 in the notifications of your phone. An update that reaches users of this Nokia 3.4 almost a year after this phone hit the market , when it debuted with Android 10 as the operating system.
A basic mid-range, now updated
Recall that this Nokia 3.4 is one of the most basic mobiles of the Nordic brand, a range in which it is especially comfortable. And it is a phone that has a Snapdragon 460 processor , one of the most basic of Qualcomm. A phone that has a 6.39-inch screen, with HD + resolution.
This has a triple camera behind , with sensors of 13 megapixels, 5 megapixels ultra wide angle and 2 megapixels deep. In terms of autonomy, it depends on a battery with a moderate capacity, 4000mAh , together with a fast charge that is also quite modest of 10W. A mobile that if you are interested in updated to Android 11, now you can buy it for just over 100 euros, being one of the cheapest mobile phones of the Nordic brand.