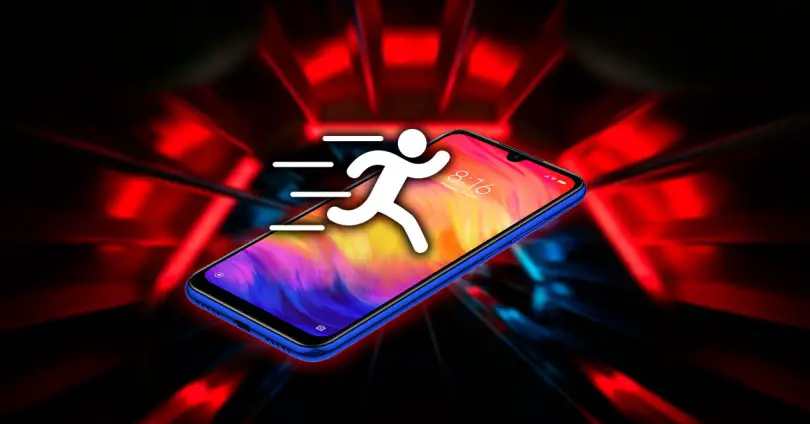 We are used to Xiaomi and other manufacturers thinking about news for the new phones presented on the market, but it is not so common that they do so for somewhat more outdated smartphones, although the latest MIUI novelty will think about those forgotten phones. An important point of the new versions of MIUI will be focused on improving performance in Xiaomi with a very interesting option.
The future advantage of MIUI is not totally innovative since Vivo and even OPPO have already integrated similar mechanisms in their terminals in China, although in this case it makes special sense as it is intended for low-performance smartphones to give them extra speed and try to end the annoying lag that ends up appearing on smartphones over time.
Convert internal memory to RAM to gain speed
A simple way to understand what the new MIUI function will consist of is to imagine that the system takes an amount of internal memory from the device and makes it work as RAM, although this has its complexity since it will do it virtually and not it can become identical to a conventional RAM. Even so, especially in low-income smartphones, the difference promises to be notable and become a catalyst to make Xiaomi phones faster in all kinds of processes.
With this option in MIUI, the performance of Xiaomi mobiles will take a big leap and who knows if we finally end up seeing this innovation in more brands around the world. The user @kacskrz has revealed this function to us in great detail, since within the internal code of MIUI to find the lines that refer to this function, I have even been able to see what it looks like.
The function that you have managed to activate is called Memory extension and although you cannot put it into operation, this allows us to see that by default it is possible to expand up to 1 GB of RAM in virtual mode, but in the future it could integrate modification options, This will also depend on the internal memory that the terminal has and what is available.
Will it arrive with MIUI 12.5 or MIUI 13?
For now there is no deadline and although the option is quite advanced, it cannot even be tested in the developer versions. We will have to wait to know if it ends up integrating the performance improvement in Xiaomi with a monthly update in MIUI 12.5 or if on the contrary it is launched as one of the great news of MIUI 13, the great version that would have to arrive if nothing prevents it. or there are plan changes in the summer of 2021.